Leverage Klarna's premium publisher offering to grow your business
Written by

Yana Bogina on

.
Klarna Media provides products and services to help advertisers grow. Keep reading to learn more about this #AwinningPartnership.
Share this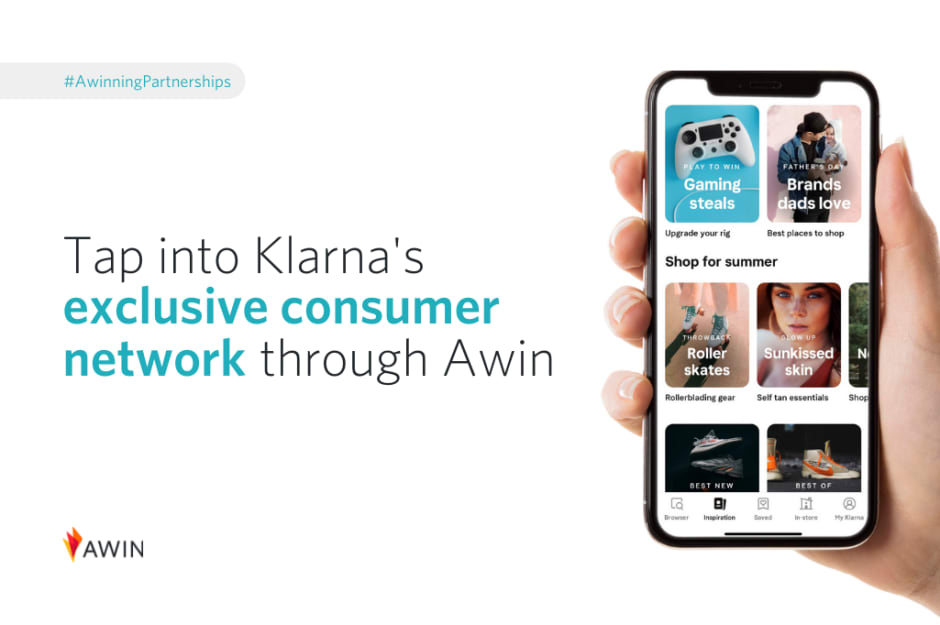 Klarna is a leading global payments provider and shopping publisher. Known for its buy now, pay later technology, Klarna has expanded its partnership opportunities publisher side, offering brands an innovative publishing solution and diversified promotional placements for increased website traffic, new customer acquisition and more sales. On Awin, Klarna has successfully partnered with advertisers globally including Footasylum, Missguided & Made.com.
Klarna's Catherine Comerford recently spoke to Yana Bogina on Awin's global publisher team to share how Awin's advertisers can drive more revenue and reach new customers for their businesses with Klarna.
Thanks for joining us to talk a little more about Klarna; before we dive in, could you give us a quick introduction to yourself?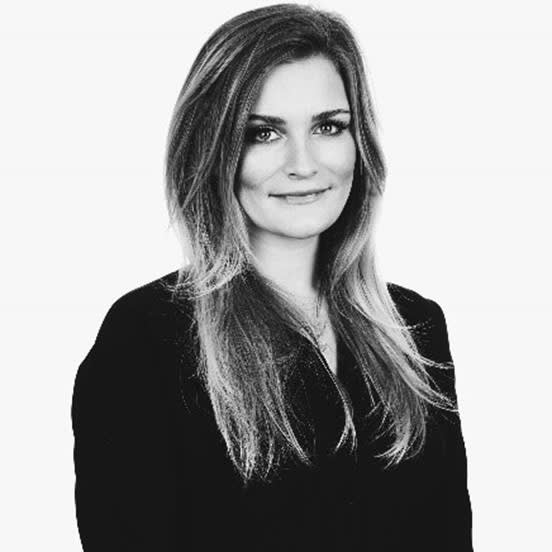 Hi, I'm Catherine and I'm the UK Affiliate Lead here at Klarna. I joined the team just before Christmas to build our publisher offering. I sit within a new domain, Klarna Media, focused on developing a suite of growth services for our merchants including affiliate, sponsored placements, comparison shopping, dynamic ads and more. My job is to form strong relationships with both our networks and merchants to allow them to tap into the Klarna consumer network and optimise traffic and sales.
When you dig a little deeper into the Klarna experience you hear about the 'Klarna Business Index,' can you detail what this means for brands and merchants?
At Klarna we want to help brands grow. We do that by leveraging our vast knowledge of our users (67% female, 47% aged 25-39 and purchase with us 5x per year) and advanced machine learning models to promote your brand. Our intuitive and feature rich platform helps drive engagement, and the more engagement we have, the more knowledge we have and the better we can match your brand with the right users. This is what has allowed us to develop an internal database of the world's hottest brands, influencing placements across the app and allowing Klarna to pioneer the move from static, generalised to dynamic, personalised affiliate publishing.
What opportunities does Klarna offer to its brands?
Klarna is one of the largest providers of pay later services in the world, reaching more than 90 million shoppers across three continents. In addition to its buy now, pay later technology offering, Klarna is now developing its business model to partner with advertisers on an affiliate basis.
Here at Klarna we pride ourselves on our premium, content rich shopping destination and vast consumer base. The Klarna app is unique as it offers content spanning the traditional publishing mix - content, shopping, deals and cashback and loyalty (available in the US and Australia) - all within a closed network. This allows Klarna to offer brands the best possible affiliate solution to align with their goals.
Once affiliated, merchants are eligible for the Klarna Business Index, enabling advertisers to rank higher within our channels and search indexation. Affiliated retailers also have priority access to our premium placements, such as sponsored placements, deals, curated shopping lists and more.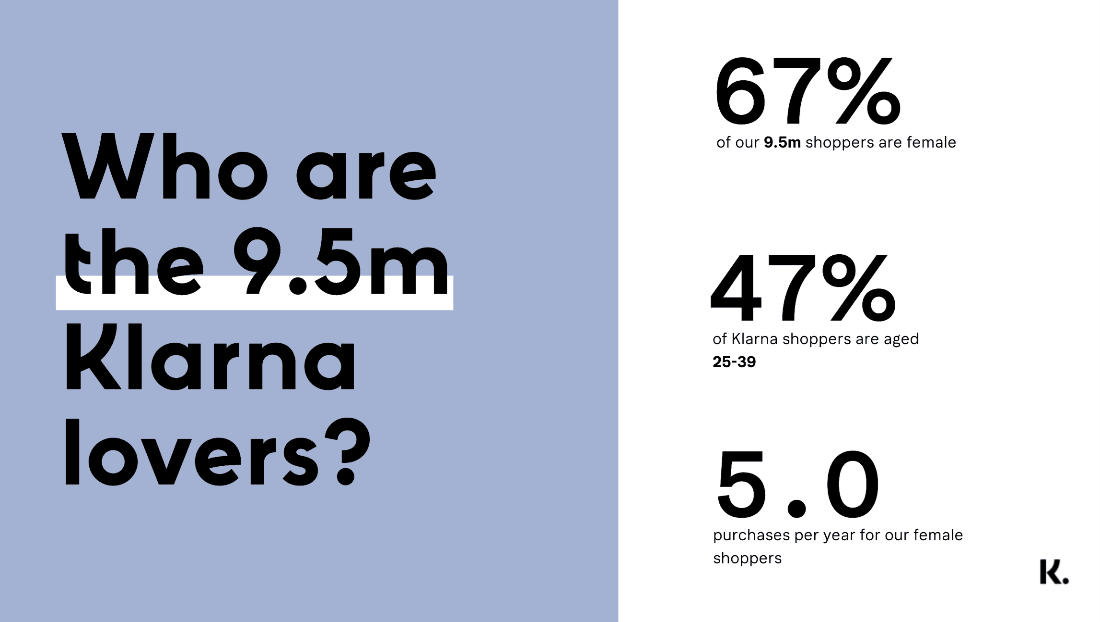 Could you tell us the difference between Klarna's buy now, pay later operations and Klarna as an affiliate partner?
Klarna's buy now, pay later payment solution is a technology offering for retailers. When consumers finish a purchase, they see different payment methods at the checkout page: V From traditional credit and debit card options to other buy now, pay later providers. Klarna wants to be there as a payment option for all users shopping on your page, regardless of the traffic channel used by the customer to end up on that page (affiliate, SEO, PPC, organic, social media, native ads, etc.)
To drive extra opportunities for merchants and deliver consumers, Klarna now also operates as an affiliate partner. Klarna promotes retailers on our app and sends affiliate traffic to their website through the app - both for advertisers integrated with Klarna as a payment method and those that have no other relationship with Klarna.
As with other affiliate partners, Klarna will get a commission based on transactions attributed to us as a publisher regardless of the payment method the customer used at the checkout page. We work on a CPA model so advertisers will only pay for results - it's win win! Klarna has an extensive consumer network that you can tap into via Awin and unlock additional placement opportunities, allowing us to do more with you and for you.
The benefit of partnering with Klarna via the affiliate channel is it affords an 'always on' marketing opportunity that enables constant exposure across the Klarna app touchpoints. Advertisers can also boost their exposure and performance via increased CPA's that will have a positive effect on their Klarna merchant ranking score, increasing the likeliness of being featured to consumers in the app at any given moment.
"Since we began working with Klarna via our affiliate channel in early 2021, our partnership has gotten off to a strong start. The level of traffic and new customers they have helped us to acquire is particularly impressive. We value Klarna as a key partner for capturing new audiences and we're excited to see our partnership grow." Made.com
Do you have any specific industry focuses or are you open to all partners?
We're open to reviewing all opportunities but a key focus is shopping and retail. Klarna integrated retailers take priority at this time, however we are not limited to working with those who have our buy now, pay later technology implemented - we can partner with any and all brands on an affiliate basis. Our advertising segments include: clothing & shoes, leisure sport & hobby, health & beauty, home & garden, electronics, intangible products, other, food & beverage, children's products, entertainment, jewelry & accessories, and automotive products.
As the Klarna and Awin relationship continues to grow, what is it you like about how Awin works?
I have worked with Awin for over seven years now. Awin has a fantastic team that is always looking for new opportunities to help their partners grow. Awin is also at the forefront of new tech and innovation, making this the perfect partnership.
Klarna's growth has been incredible so far, what's next on the horizon?
Following its success in the US, our 'Vibe' cashback program will hopefully be making its way over to the UK soon, alongside our advanced product search based on the Klarna Business Index. Stay tuned!
Join Awin advertisers like Footasylum, Missguided & Made.com and start benefitting from this #AwinningPartnership.
Share this