As consumers seek to own more devices, and shopping experiences continue to migrate to the online environment, advertisers can expect to see further innovation to keep pace with evolving website visitor behaviours. In this article, we explore how to create a blueprint model for an advertiser's success in affiliate marketing.
How Affiliate Marketing Works
Using a social profile or website, affiliates promote products or services to entice their audience to click on their affiliate link, which then directs the potential buyer to the company's website or a product page.
Cookies are used to track these referrals. When a visitor goes to an affiliate website and clicks on an affiliate link, a tracking cookie identifies the affiliate, the company and the commission account. The advertiser then maintains a transaction report of all commissionable sales, usually found within the affiliate network's platform.
Trends Driving Affiliate Marketing
Before we dive into a successful affiliate marketing blueprint, it's important to look at the emerging innovations shaping the industry and why you should be utilising them:
1. New Customer Acquisitions
Affiliate marketing is increasingly being seen as a powerhouse in acquiring new customers. According to studies in 2016, '38% of marketers call affiliate marketing one of the top customer acquisition methods' because publisher sites open up new audiences of potential buyers for brands. Considering publishers can take years to build up a loyal following, whose viewers value their recommendations, customers gained this way often have a higher lifetime value.This can increase the overall ROI of the affiliate marketing channel for the brand. With this in mind, it's worth businesses considering shifting resources into affiliate programmes.
2. Content Converges With Influencer Marketing
Incentive-based affiliates tend to dominate the channel, but content has long been an important marketing tool for advertisers. This looks set to continue moving forward, with 72% of marketers stating that having a good content strategy was a major key to their success in 2018 Advertisers are realising just how powerful a combination of affiliate and influencer marketing can be and are allocating greater budget to content publishers.
3. More Bespoke Recommendations
Consumers are bombarded with ads everyday. It's estimated that the average person sees upward of 5,000 ads per day, which means to better appeal to your target audience, personalised marketing is the way forward. While there have been many advances in ad personalisation, such as Google's AI powered Dynamic Search Ads, a third of marketers still think this tactic is underutilised.
Within the affiliate marketing channel, there are different types of ad personalisation for advertisers. For example, some technology publishers can offer personalised ads based on an individual consumer's live basket data to incentivise sales. Machine learning aside, influencer marketing can also offer more bespoke recommendations with their smaller yet dedicated following.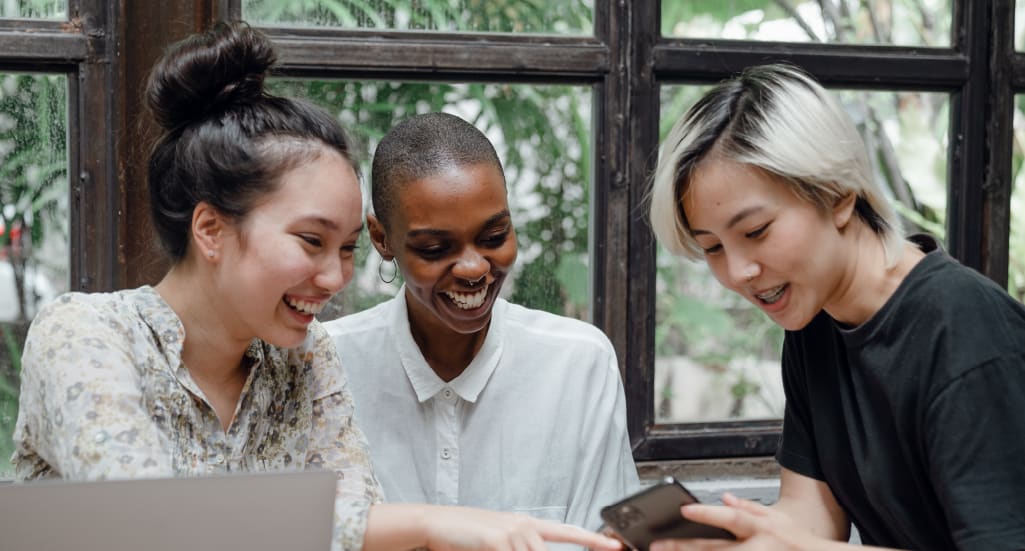 Building an Affiliate Performance-Partnership Model
At the heart of every effective affiliate marketing model is the commitment from all sides to collaborate towards increasing revenue as a whole. At the same time, flexibility around customising the model needs to be considered in order to determine what works best for the advertiser's business and their network of affiliates.
In the affiliate marketing ecosystem, virtually any commission arrangement is possible, which means you can efficiently set payments to incentivise your affiliates depending on the performance you require. So, if your business model embraces outsourcing as opposed to doing everything yourself, consider including an affiliate-type model in your distribution channel strategy. Here are three simple steps you can take to leverage the affiliate model to drive revenue growth in a cost-effective, strategic and resource-lean way:
1. Assigning Responsibility for Delivery
It's no longer necessary for businesses to own all the assets that are required to operate the business. The business value lies more in the creation of profitable turnover, through its systems, products and services. Strategy determines what should be outsourced, what activities are retained in-house and which aspects of the business require a hybrid approach.
In most affiliate models, the in-house marketing team focus on brand, creative and promotional initiatives and collaborate with a range of partners to broaden their geographical reach or enhance the brand's ability to penetrate lucrative verticals on a "pay per play" basis.
In driving your brand's affiliate programme, you pay your affiliates a commission for every lead or sale they refer to your website. A key goal for the blueprint is to find affiliates with access to untapped markets for your brand. Introducing your offer via a "trusted" content publisher can grab a potential customer's attention who you might not have reached through your own website or social media feeds.
As it's your programme you get to decide the ground rules. However, it's important to take note of best practice guidelines from both your network and the IAB to ensure your programme is attractive to affiliates and competitive in your market.
Alternatively, you can allow your affiliates to drive the majority of your online marketing activity.
Brands need to understand the strengths of their affiliate partners and use them accordingly. In doing so, opportunities can be mapped against niche partners whose bandwidth and expertise align with your strategy and budget.


2. Mapping Out an Affiliate programme
The primary benefit of affiliate programmes is that they ensure brands pay only for results. A study by eMarketer discovered 7.5 per cent of all digital spending amongst retailers is attributable to their affiliate marketing campaigns.
Once the affiliate programme structure and parameters have been put in place, the actual execution is down to your network of publishers and affiliate teams. The 80/20 rule of thumb also applies to affiliate marketing with the majority of your affiliate-based revenue coming from a small percentage of publishers. However, changes are happening as more brands opt for increasingly progressive payment models that don't just reward on the last click, but offer incentive for upper funnel publishers.
Influencer payments on assists, tenancy or fixed fees and hybrid models are being used to help balance the publisher mix of an affiliate programme. This ensures that an advertiser is not too heavily reliant on certain publisher types.
Once your basic affiliate programme framework is in place, look to recruit a small number of affiliate partners. Remember, affiliates represent an extension of your sales team and reflect your brand online, so be selective in choosing your affiliate partners. Affiliate-centric events, such as Affiliate Summit Europe 2018, are great sources of introductions to the capabilities and experience of potential affiliates, as well as being good opportunities to learn about who is doing what in the affiliate space.


3. Affiliate Relationships Are Based on Real-Time Performance
Affiliate marketing is performance driven. Make sure you undertake regular reviews of affiliate relationships to ensure all your partnerships are beneficial, over the short and long-term. This will also help you identify any new partners who are working well for you and could be better optimised moving forward. Niche marketing via affiliates works best when all parties understand what to expect, communicate transparently and are willing to invest in the relationship's success. Therefore, make sure each of your brand's partners knows exactly what they are expected to actively do to drive revenue performance.
Hence, performance partnerships are critical to affiliate marketing. Affiliate partnerships bring distinct customer segments to the table and once particular customer behaviours are delivered, recognised and tracked, payment is recorded in real time to enable data-driven decision making.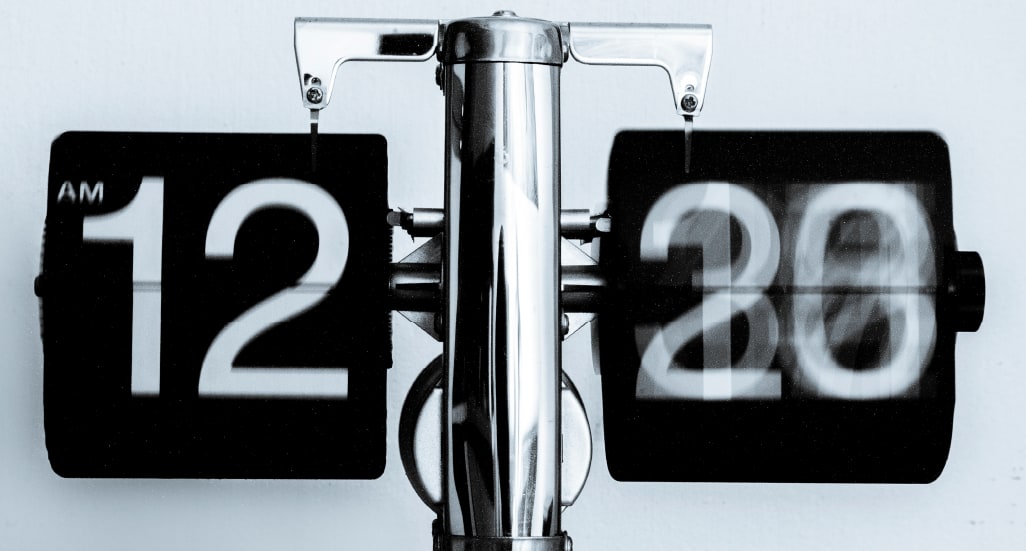 In Summary
As the world of marketing evolves, so too, do opportunities for affiliate marketing programmes to be cost-effective drivers of growth and revenue. Affiliate programmes can increase your sales with little upfront cost. When looking to create an affiliate marketing model, consider the following:
Understand what is driving the rise of affiliate marketing and work with it, including great content, putting more budget into affiliate marketing and working at a more personal level.

Look for the main trends that influence affiliate marketing at any given time, and incorporate them into your strategy.

Build an affiliate marketing performance-partnership that works for both sides, be selective about who you work with, and ensure they match your brand, as well as help drive new customers.

Look to work closely with those affiliates who provide you with the biggest turnover but also deliver on quality and value metrics.

Ensure your affiliates understand your model and adhere to it, and monitor and review at regular intervals.
With affiliate marketing, there is no 'one-size fits all' strategy. Yet by embracing the above and working them into your own affiliate marketing model, success is only a short step away.