When Instagram launched their new Stories feature in 2016 users found it to be an unashamedly similar feature to Snapchat Stories, as both allow users to post photos and videos sequentially, and are available to view for 24 hours. Since then the popularity of Instagram Stories, and consequently Instagram Stories marketing, has soared.
Why are Instagram stories so popular?
Over four million people use Instagram Stories every day. What are the key differences making Instagram Stories more successful than Snapchat? Instagram Stories is more user-friendly and provides instant access to the stories of the people you follow, making it easier for content creators and brands to share and display stories to their followers.
Stories content can also afford to be a little less polished than content within feeds and allows users to be more interactive with a brand or business. Followers seem to enjoy the more 'personal touch' which Instagram Stories can provide.
So how can you use this craze to drive sales?
Why should brands use Instagram Stories for marketing
It's where your customers are, and therefore it's where you should be. Over 500 million Instagram users are using Stories daily. The potential to create less polished, but more frequent content than your Instagram feed is endless. There's also a wealth of opportunity to brand your Stories in your own unique way. With 62% of users saying they've found themselves more interested in a brand after seeing them in their Stories, you can be sure it's a great area to focus your attention.
Another great feature, which some would argue should be a brand or publisher's ultimate goal on Instagram, is the ability to use the 'swipe up' function. This feature is only available on Instagram Stories and allows for brands and individuals to push story viewers away from the native app and onto their own website; one of the main goals of affiliate marketing.
'Swipe up' is the only way to do this on the app, unless people choose to click on your website link in your bio. The issue here is that the feature is only available to accounts which have over 10,000 followers; however, you are able to do the same by running an Instagram Stories paid ad campaign or by creating partnerships with social media influencers who have large followings.
This key feature is highly beneficial to influencers and publishers as it allows them to utilise their affiliate links effectively, promote sales and track their influence in an effective way.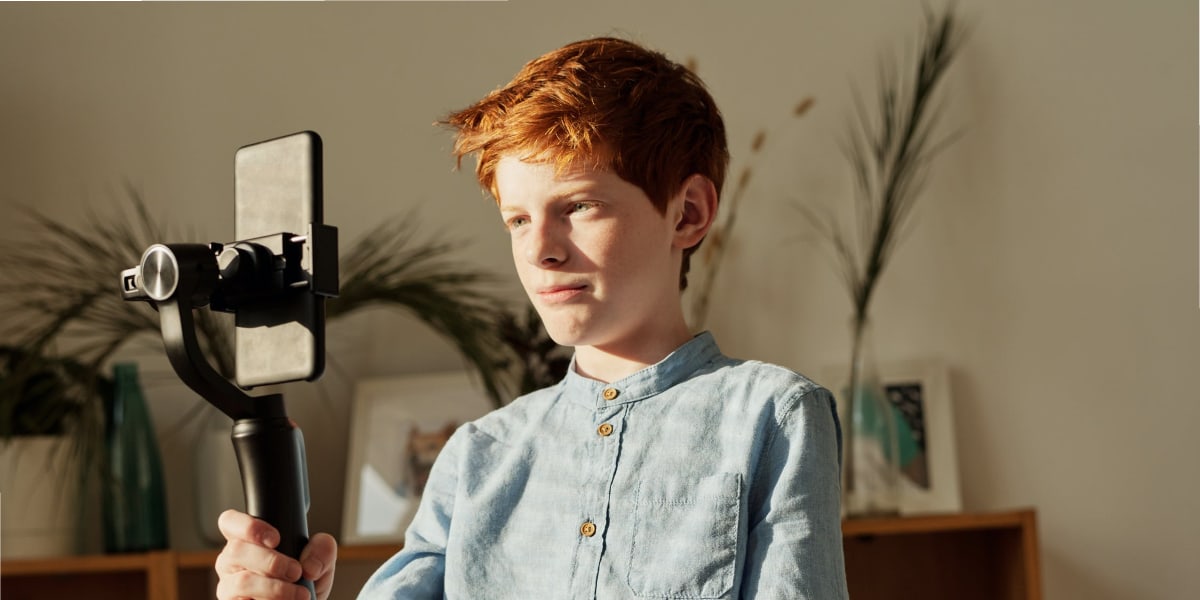 1. Encourage interaction with your followers
The key to all social media engagement is to engage, as this boosts your popularity within almost every algorithm on every platform. Where possible, this means replying to every comment, encouraging back and forth conversation, creating opportunities for your audience to click and 'react' in some way.
The same applies for your Instagram Stories. The feature allows your followers to respond to your story clips directly and feel as if they have a direct link with your brand. Use this opportunity to encourage engagement and feedback. You could ask your followers to share their thoughts on the product you've shown, ask them to recommend their favourite items from your range which you can then share, and even to ask for requests for specific types of content. When a user responds by sending you an instant emoji reaction don't just 'like' it in response, this is also an opportunity to start a dialogue.
There are also further opportunities to create engagement by posting polls, questions, quizzes or reaction sliders. Reacting to stories with this kind of additional content is easy for users and is a quick way to boost your engagement.
2. Brand your stories
Using Instagram Stories can add a new dimension to your content and brand. Since the posts disappear within 24 hours, you can afford to be a little more creative than in your permanent posts.
Instagram claims they see a far higher success rate on stories with a consistent look and feel. So, how do you brand your Instagram Stories? There are a variety of ways. Instagram Stories recently released the 'create' function as their competition tool for the ever-growing platform, TikTok. Though much more limited than TikTok's creative range, you can still utilise a range of features across each story, some of which can help to create a more consistent look for your brand. Try to use the same or similar filters, fonts and colours on every story post to create visual consistency for your followers.
Recently, many apps have emerged which allow you to further customise your story designs for a more polished brand aesthetic. Design platforms like Canva allow you to create your own templates or use their pre-made ones, which easily download to your device and can then be uploaded to your Instagram Stories. This is, of course, a more time-consuming approach, but is well worth the effort for visual appeal, which is the point of Instagram.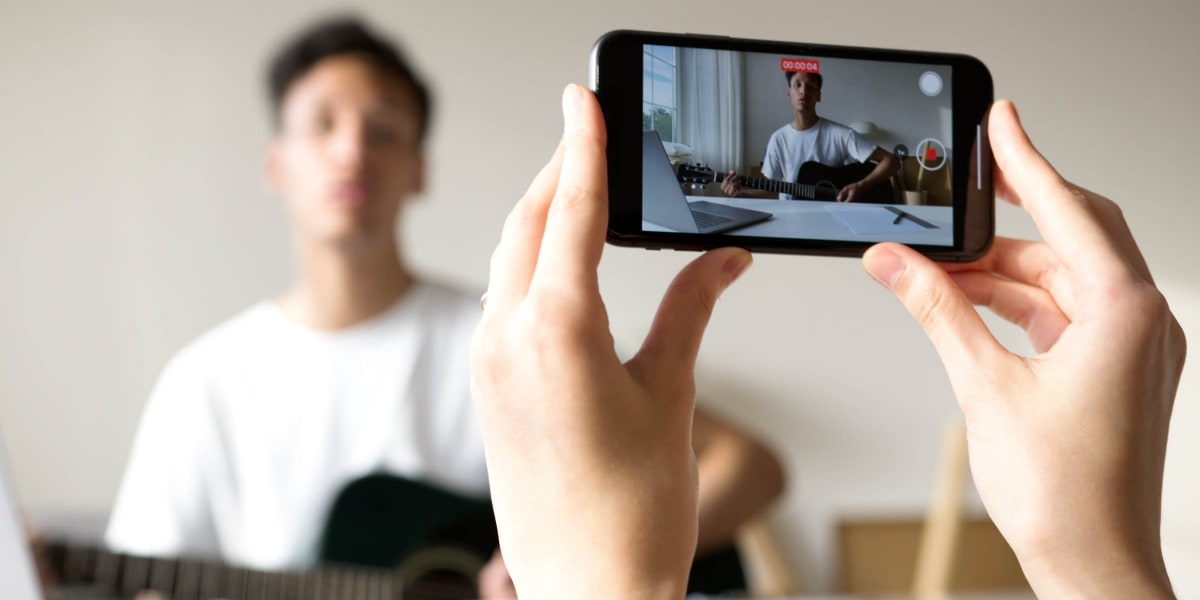 3. Utilise UGC
User Generated Content (UGC) is an excellent content type to use on your social media. However, not all UGC is created equal. Some users may not have the same skills or even the same style of imagery as your brand on Instagram. You can still show your appreciation of their posts by sharing a user's content of your brand or product to your story. This will help you build rapport with your audience as they will feel special to be noticed and acknowledged by your brand. It also creates free content for you, without cluttering your feed with content that is mismatched to your brand's look and feel.

To ensure you are constantly receiving UGC it's important to encourage your customers to tag you in posts. This also triggers Instagram's algorithms, letting them know people are engaged with you.
4. Show the product in action
It's one thing to write about a product, but what can help a prospective customer along their purchase journey is enabling them to see exactly how it works. You can post video content to your feed to show this to your followers, but since Instagram has changed the feed to non-chronological order, studies have shown that people are far more likely to spend time watching stories than they are to scroll their feed. If your business has a product that needs demonstrating, your opportunity to do so is far higher in a story post.
Likewise, if you're an influencer, Instagram Stories is one of the best places for marketing a product. Here, you can truly show how an item of clothing looks and moves in a short video clip or how best to use a product, which is harder to achieve in a still photo.
5. Show behind-the-scenes
More and more evidence is showing that people want to see the 'real' side of businesses. This doesn't necessarily mean content should be unplanned, but the social media pendulum is now swinging away from every piece of content being polished. Followers want to know that the brands they purchase from share their values and connect with them.
Humans are also curious by nature, so by showing them the behind the scenes of your business or brand can help satisfy your follower's curiosity. This can initially be uncomfortable for some businesses that haven't done this before, but there is a real upside to doing so.
There are a number of ways you can do this. If you're not camera-shy, a great way to build a following is to show the person behind the content. Creating stories of you talking to the camera and/or showing your daily routine will allow you to build a personal connection with your followers. Ultimately, when it comes to making their purchases, they'll pick someone they trust and feel engaged with.
However, if you're not comfortable with sharing yourself online or you don't want individuals to inadvertently become the face of your brand, you could show the behind-the-scenes of your brand or business, just without you in the shot. Whether that's showing the location of where you're taking photos and filming videos, the office space you work in, product development or the tricks and tips you use to create the perfect photo, it's another way to engage with your following and increase their connection with you.
6. Go live
As with showing the 'behind the scenes' and talking to camera is a scary concept, going 'Live' on Instagram can be even more so. However, when you get the hang of it, this is a really great tool to push you to the front of the virtual content queue. When you go live on Instagram Stories a notification is sent to all your followers, this is the only way to do this on the platform. Your live story will also appear before any other standard story giving your followers more opportunity to engage.
7. Build up anticipation
Does your brand have a product that is yet to be released? Or are you an influencer who has managed to get your hands on a soon to be launched item? Using Instagram Stories is a great way to post teaser clips and photos to build up anticipation for your followers, without constantly posting about it in your permanent feed. People can become fatigued with the same or similar content within their feeds, but the impermanent nature of Instagram Stories means this happens less frequently using this feature.
As an influencer, this will also help to cement your status as a tastemaker who is 'in the know.' Being the first to share reviews on the latest launches, encourages your followers to turn to you when they want more information before purchasing, as well as recommending your content to their friends.
Full disclosure
In the past few years the concept of disclosure has become a hot topic and not just among general users online. Various regions around the world are taking brand partnership disclosure very seriously, with legal implications being handed out for those who do not adhere to the newly implemented rules. Always ensure you are up to date on the latest policies and guidelines on link disclosure for influencer and social media publishers.
As a general rule of thumb, use the hashtags #ad and/or #paidpartnership within the written content of your ad. Instagram provides publishers the ability to run content that is officially listed as 'in paid partnership with…' which we advise be used wherever possible.
The roundup
So, does Instagram drive sales? In short, yes. If you target your audience and content correctly. The ability to drive customers to your website from the social media platform is a brilliant digital marketing tool, as well as utilising some of the app's inbuilt shopping features if your business sells physical products.
We recommend you create consistently and take into consideration the needs and desires of your target audience to see the best results from the feature. If you don't know what they want, Instagram Stories marketing is an excellent tool for you to simply ask them. If you're still confused, you can always find any platform-related questions on our Publisher Success Center.