Awin introduces new agency certification and launches multi-market Agency Success Center
Written by

Samantha Sherer on

.
We're excited to release two new agency-exclusive offerings, supporting our partners to manage successful programmes on Awin and to unlock the Awin advantage. 
Share this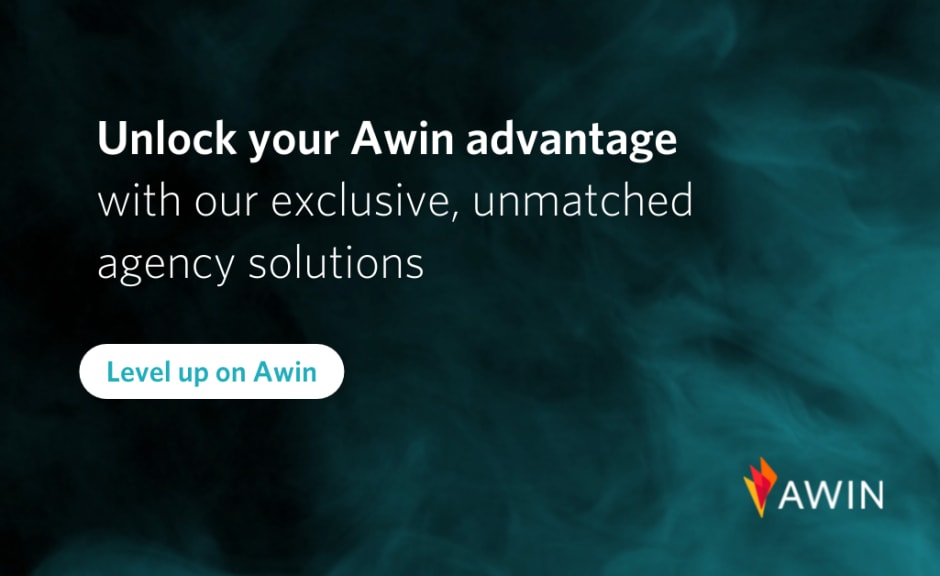 Developed by Awin's global agency team, this certification is designed to enable agency representatives to optimise affiliate marketing activity on Awin and to recognise them as industry experts and leaders across our platform. Agencies with accredited account managers can become fully accredited and earn preferred Awin agency partner status.
In addition to the certification and following the success of Awin US and ShareASale's Agency Resource Center, Awin has launched a new global Agency Success Center. This all-in-one interactive hub of partner opportunities, resources, support and Awin and ShareASale training materials empowers agencies to drive even better results for themselves and their clients across our two platforms.
Get certified, get discovered, get recognised
Comprised of four modules, the certification programme provides agency account managers with a comprehensive overview of the Awin platform, from integration and launch, to partner recruitment and best practices. Testing knowledge on the affiliate and partner marketing industry as well as the Awin platform, the accreditation gives the elite recognition needed to stand out amongst the competition. While any agency account manager can become certified, agencies with multiple certified employees will achieve preferred Awin partner status and be recommended to brands looking for strategic guidance and hands-on management. To make sure agencies remain Awin experts, certified partners must renew the certification annually.
Performance marketing agency Optimus-pm is the first agency in the UK to become fully certified under Awin's new global accreditation. When asked about the importance of this, CEO Mark Russell stated;
"Being the first UK agency to achieve Awin's agency certification is incredibly important to Optimus-pm. Fully utilising the Awin tool kit allows us to strategically expand client programmes and grow revenue. In addition, being an accredited agency gives both existing and prospective clients the reassurance they need to work with Optimus-pm on Awin."
Grow, connect and optimise across our platforms
With exclusive access to over 150 partnerships opportunities, strategic insights, Awin training materials, industry resources and more, the Agency Success Center helps agencies get the most out of our two leading platforms, their partnership opportunities and innovative technologies. Similar to our Partner and Advertiser Success Centers, the user-friendly design of the agency portal means partners can easily find the guidance and recommendations needed to tackle even the most critical affiliate marketing challenges and optimise client programmes and their own agency offerings.
When discussing how the Agency Success Center has impacted its business, Acceleration Partners Chief Client Officer Sarah Johnson-Dayes states;
"Brands are increasingly seeking more advanced expertise from agencies as they navigate the ever-evolving affiliate and partner marketing landscape. The Agency Success Center elevates our team's ability to guide these brands, strengthen their relationships with partners, and scale their affiliate and partner programmes around the world."
Speaking about the launch of the global agency certification and Agency Success Center, Awin UK Client Partnerships Director Rosalyn Berrisford says, "I'm incredibly excited to launch the new certification programme and make the Agency Resource Center exclusively available for all agencies across our global platform. We've long understood the demanding task agencies face in managing several programmes and varying stakeholder needs, all while simultaneously delivering growth for the channel. With the specialised education and resources Awin provides, our agency partners have access to the resources and insights needed to bring even greater value to the brands they represent. Furthermore, our clients can benefit from working with preferred agency partners and be confident they possess the critical know-how to running a successful affiliate programme. With over 10 agency account managers certified as part of the BETA launch and two certified agencies, I look forward to seeing more agency partners get certified in the coming months."
Completing Awin's agency certification is an exclusive benefit to Awin agency partners using the Agency Success Center. Apply for your access below.
If you're an agency not working with Awin looking to enhance your partner marketing efforts and drive growth for your clients, get in touch here.
Share this