Competition: How much revenue will Awin generate on Black Friday 2018?
Written by

Sarah Ruzgar on

.
Black Friday is the biggest sales day on the Awin network.
Share this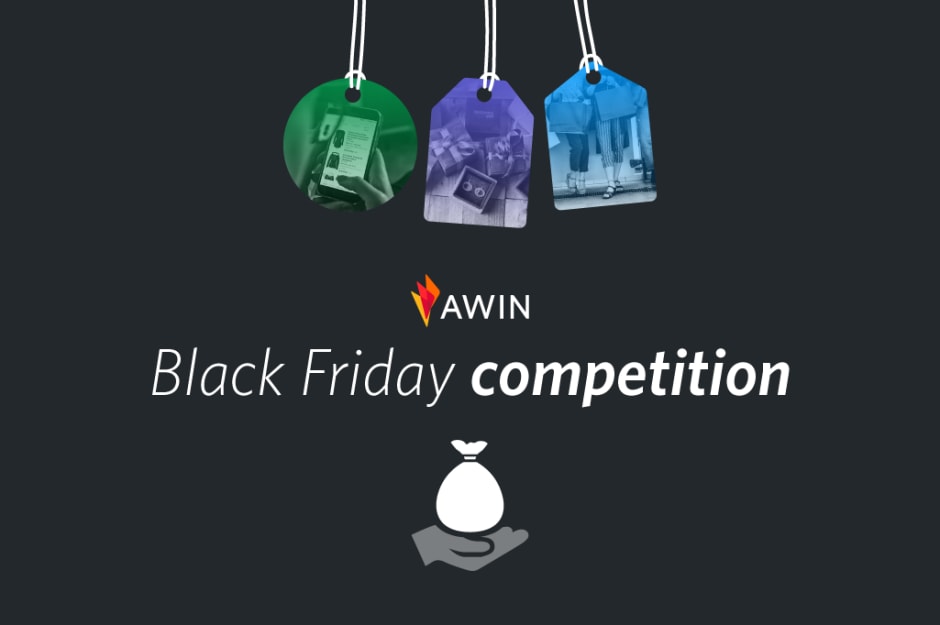 With Black Friday continuing to grow in popularity around the world, each year we wait with anticipation to see how the retail event will perform across all markets.
We're inviting our partners to join in the excitement by predicting the final total revenue Awin will record in GBP on Black Friday 2018, to be in with a chance of winning a prize.
Simply share your prediction with us via our social channels with the hashtag #AwinBlackFriday.
The three people who have the closest guesses to the final figure will win:
1st Prize, for the closest prediction – £500
2nd Prize, for the second closest prediction – £250
3rd Prize, for the third closest prediction - £100
The competition will run from Monday 5th November until midnight (CET) Thursday 22nd November. T&Cs can be found here. Good luck!
In the run-up to Black Friday we're sharing a wealth of content including whitepapers, podcasts and interviews. Check them out on our Black Friday hub.
Share this