Celebrating the inspirational women in our lives
Written by

Maura Reidy on

.
As we celebrated International Women's Day on 8th March, we marked the occasion by recognising the inspirational women in our Awinners' lives.
Share this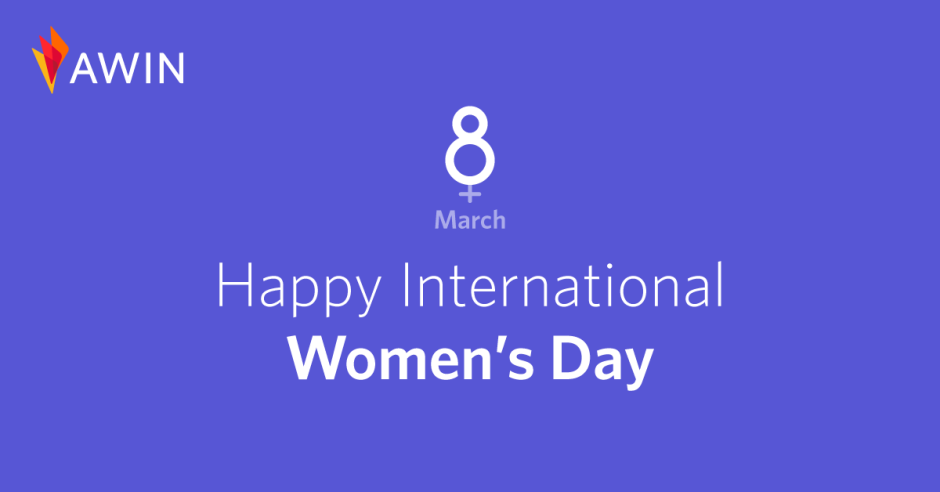 International Women's Day is a day dedicated to celebrating the progress and positive changes women have made in the name of equality. It is also a time when we can show our appreciation for the women in our lives - to those special women who raised, educated, influenced and motivated us. While we should be proud of our achievements, we should also realise that there is much more to accomplish to ensure that all women feel equal, safe, heard, and valued.
To mark International Women's Day and in celebration of women around the world, we asked some colleagues to tell us about the women who inspire them.
Rosalyn Berrisford, Client Partnerships Director
My favourite time of day is reading my daughter a bedtime story, and we both love the 'little people, big dreams' series. From Dolly Parton to Audrey Hepburn, it can be the most unexpected people that inspire us the most. However Coco Chanel was the first book in the series we were given (by ex Awinner Bex McNiven) and continues to be our favourite.
Orphaned when she was very small in the French countryside, art was both her passion and her escape from reality in the orphanage. As soon as she was old enough she moved to Paris, and Gabriella Chanel started out a singer. It was singing in the bars where she first got her nickname 'Coco'. Her first venture into fashion started out with designing hats, working 24 hours by drawing and making hats in the day, and singing in bars at night. Eventually she had enough hats to open her own shop. She then progressed onto her true passion, clothes, but her designs were a far cry from the tight corsets and long skirts fashionable at the time. It took a lot of hard work and perseverance for her collections to take off, but we all know how much of a success she became and the wonderful legacy she leaves behind. From an orphan to arguably the most influential fashion designer of the 20th century, Coco Chanel's life is an inspiration to us all, as well as being my daughter's favourite bedtime story.
Aizhan Konysbayeva, Product Manager
I feel quite lucky when I meet people who are passionate about what they do and care about people around them. I have been blessed to have met an inspirational woman like that who made an impact on my life, who happens to be ex-Awinner, Mihaela Draghici.
She hired me as a graduate fresh out of university and taught me many things that helped to shape up my professional personality. She taught me to be curious, persistent, always try my best and never stop self-developing. She taught me that it's not OK to be bored at your job and it's not OK to settle down for what you already know. I remember how she would have an Amazon box full of books delivered to her, Delivering Happiness by Tony Hsieh being one of her favourites, and she would bring me one with a simple "here, read it!", leaving me no choice but actually reading it, thus developing my taste and hunger for self-development books that didn't stop ever since.
She is passionate, dedicated, always giving her all to what she does, looking for purpose beyond a nine-to-five job. Willing to make an impact, she mentored students from my university and actively volunteered for the Girls in Tech community in London, to name a few. Following her personality of not settling for less, she followed her long time dream and left me for sunny Lisbon - that frankly I still can't fully forgive her for. But I treasure the impact she made on my life and cannot wait to see what she gets up to in Portugal.
Joelle Hillman, Client Partner
2020 is a very exciting year for me as it is the year I am getting married. Every woman knows getting 'the dress' is a huge part of the whole wedding planning process. At the end of last year I rounded up the women I trust and who know me best to hit to shops - my mum, my nan and my sister.
In the second shop, wearing the second dress, I peeled back the curtain and stepped out of the changing room. My family were so happy and we all knew that this was the one. In that moment there wasn't a dry eye in the house. However they weren't emotional because I looked good but because they knew that I felt good.
These women are inspirational to me because they get enjoyment out of other women feeling good. My mum, nan, and sister are the kind of women who want to lift other women up and not put them down. We need more women in the world that celebrate other women. On IWD, I hope every woman feels good and celebrates themselves and each other.
If you would like to learn more about International Women's Day or find out how to get involved in any of their initiatives, please see their website here.