A new workspace to reflect business and brand values
Written by

Claire Mullan on

.
Over the course of the Summer, the Awin team worked with Interior Design business ThirdWay to refurbish the London office environment. With over 1,000 employees globally, and a growing number of 300 people in the UK, it is important to connect the Awin brand with the company culture. 
Share this
Awin work with some of the biggest businesses in retail, travel, telecommunications and finance and it was important to create a working environment consistent with the client experience.

The Awin team believe that different people work best in different environments, and the new space provides plenty of opportunities to do just that. It includes over 130 agile working spaces for staff and clients as well as fixed desks in neighbourhoods for teams that often collaborate.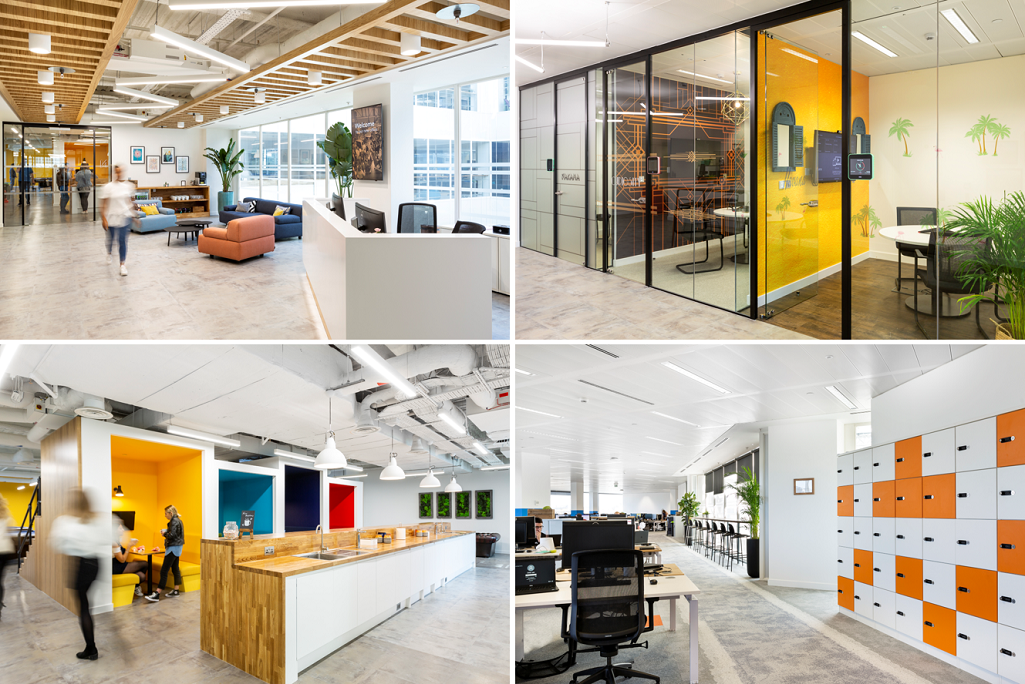 A modern suspended ceiling creates more space and light and a large breakout space – complete with a games room – is used to host regular events for staff. The biggest talking points are the meeting rooms which were designed as a nostalgic reflection of previous gala events. Awin's annual galas are heavily themed and as such the meeting rooms include 1920s, circus and vintage cinema scenes.

Alexandra Hill, Lead Designer at ThirdWay noted that "This was a unique and exciting project – particularly with the elements so personal to Awin like the themed meeting rooms. The new space is a celebration of their vibrant and innovative culture. It looks great and I hope the London team enjoy it!"

Aysha Haynes, Operations Director at Awin said "We are committed to investing in our team. People are unique in the way that makes them work at their best, a diverse workforce and environment means that individuals each thrive in an environment where they can perform at their best. The new office space is a step change in supporting this culture, and we were delighted that Thirdway were able to support this vision."
To find out more about life at Awin, please visit the careers page.