Awin makes tech partnerships simpler via one-click activation
Written by

Robert Davinson on

.
Awin unveils new implementation with leading optimisation tech intent.ly, further removing partnership barriers to entry within the channel. 
Share this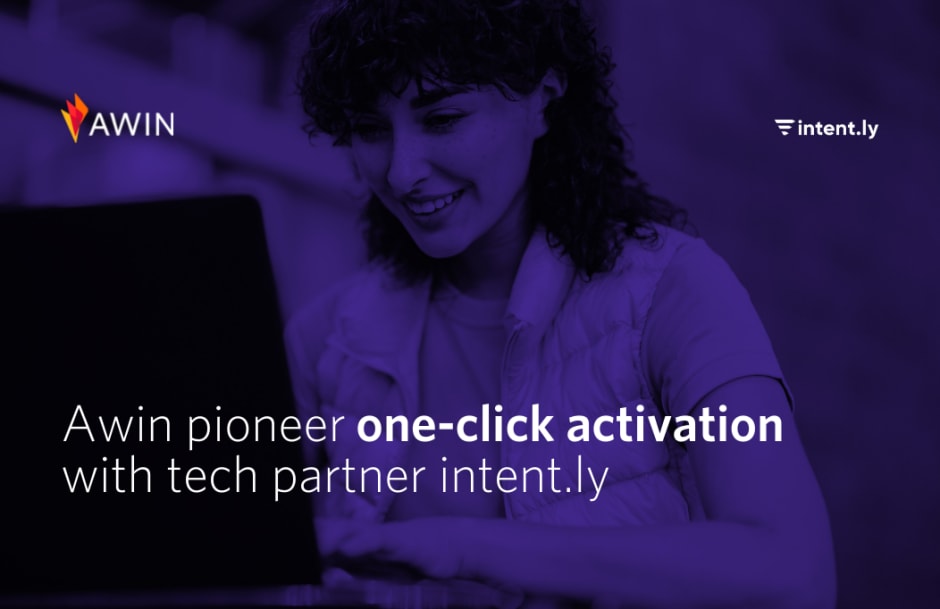 Awin announced advertisers wanting to partner with intent.ly, leading experts in optimising customer conversions for online retailers, can do so via a new one-click activation process.
The award-winning technology is one of the most popular solutions available to Awin's clients, with more than 250 already working with it to improve on-site customer experience. intent.ly's tech provides an array of benefits including reducing basket abandonment rates, improving conversions and growing margins through intelligent, personalised prompts.
Awin clients using intent.ly's technology have driven more than $180m at an impressive ROI of 84:1.
Previously, as with all technology partners, setting up the solution on an advertiser's site could take up to 48 hours due to the manual correspondence and implementation required. But with Awin's new one-click activation in place, this has been reduced to a matter of minutes.
Awin retailers everywhere that are now seeking to activate intent.ly on their site can do so immediately via a button in the platform's user interface, which streamlines and automates this implementation.
Because of this, Awin is further opening access to intent.ly's cutting-edge technology through the partner marketing channel, helping more online brands to innovate at speed and experiment without risk.  
Katy Hughes, Client Success Director at intent.ly, stated: "We're thrilled to launch this innovative new way for accessing our tech through Awin. We have always wanted to democratise access to our solutions to as many advertisers as possible – helping them to enhance their ecommerce experiences. Awin's scale gives us this and the new one-click activation means we can do this more effectively than ever before."
Jelle Ploeg, Global Strategic Partnerships Manager at Awin said: "At Awin we're always trying to remove the friction between advertisers and valuable partners working together and this is another great example of this strategy. We believe technology partnerships can be transformational for brands seeking to enhance their ecommerce sites and improve customer experiences, which is why the launch of our new one-click activation process with intent.ly is hugely exciting. I look forward to seeing many more Awin advertisers take advantage of its conversion optimisation tech at the touch of a button."
To activate intent.ly on your Awin advertiser program today, navigate to the Advertiser MasterTag page under Toolbox within the UI.
Share this