Explore new advertising options with Opportunity Marketplace
Written by

Harriet Yates on

.
It's now easier than ever for publishers to promote and manage their promotions, and engage new brands with Awin's easy-to-use marketplace directory. 
Share this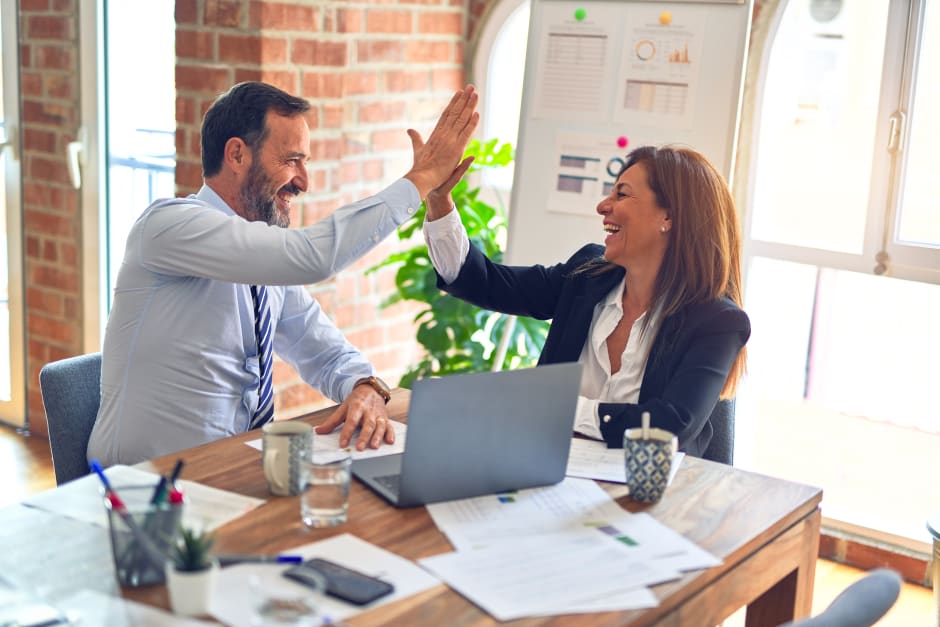 Introducing the Opportunity Marketplace tool
The Opportunity Marketplace tool has now launched in the Nordics and Switzerland as well as already being available in your region. The feature allows publishers to list, manage, and promote all of their advertising opportunities in one place. They are then viewed and considered by Advertisers in an easy-to-use directory that helps brands and publishers connect for mutual business growth.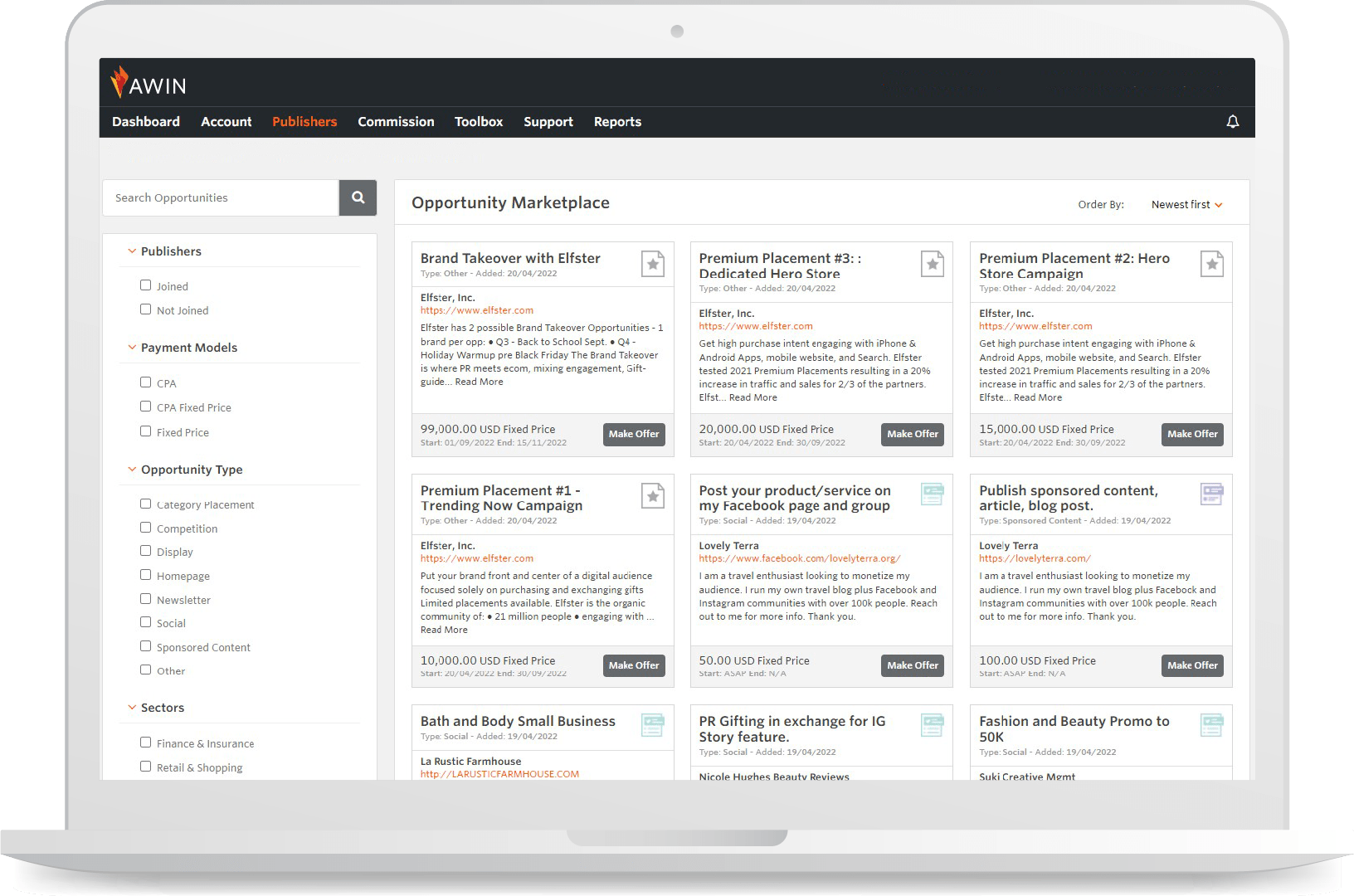 How can publishers best use Opportunity Marketplace?
Showcase all available advertising opportunities: Publishers can upload multiple advertising options to the Opportunity Marketplace. These can include website placements, homepage takeovers, sponsored content, sponsored social posts, category placements and more. The more opportunities you have available, the more chance you have of an advertiser making an offer to work with you.
Keep it clear and informative: The ad within Opportunity Marketplace should be clear, concise, and informative outlining exactly what the marketing opportunity is. Opportunity Marketplace empowers publishers to set the terms and commercials and choose how you would like payment for the service (fixed or CPA basis). Ensure all information is readily available so that you gain interest from advertisers and avoid them scrolling past your opportunity.
Respond to advertisers' offers quickly and efficiently: If advertisers like the look of your opportunity they will make you an offer. The offer request will be sent to the primary email listed in your account. Ensure all enquires are picked up, especially if it's a last-minute opportunity that might be timely and involves artwork creation. Response time is also key if an advertiser has limited budget and is choosing between multiple publisher opportunities. Make sure you set yourself up with the best possible chance of being chosen.
What can advertisers expect from Opportunity Marketplace?
Explore a broad range of marketing opportunities: Opportunity Marketplace will pull in all publisher opportunities. Advertisers can use the filtering function to find an opportunity type, sector, region and payment model that suits you. You can also view opportunities of publishers you're not partnered with, allowing you to see if there's value in working with them with on a regular basis.
Trial a new marketing channel: The great thing about Opportunity Marketplace is that there are plenty of one-off marketing options that could be worth a trial. Perhaps you've never tried advertising on TikTok and you want to make your first debut but don't want to be tied into another running fixed cost. It's a great way to test if the marketing channel is right for you and worth further investment.
Bag yourself a bargain: Many publishers will post last minute advertising opportunities that could be slightly cheaper than normal, so it's worth keeping an eye out. Moreover, the price will be outlined on the publisher's ad however, sometimes this can be negotiated when you make an offer.
Learn more about leveraging the Opportunity Marketplace to showcase your promotions and create new partnerships here.
Share this