Partner with Money Bloggers
Written by

Claire Mullan on

.
Share this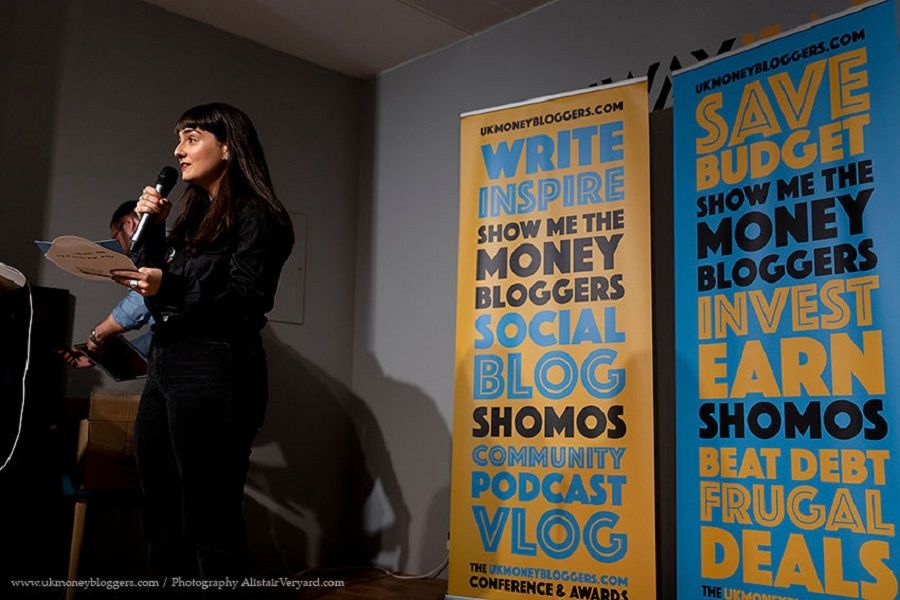 Image courtesy of AlistairVeryard.com and UKMoneyBloggers.com
Carina Toledo, Awin's Influencer Marketing Specialist, delivered an affiliate marketing workshop and advised new and existing bloggers how to partner with brands and monetise their content, supported by the Awin platform.
Her tips for brands looking to work with money bloggers is:
• Share an offer that is of real benefit to their audience. This is a community focused on being savvy with their cash, either via saving, investing, or both, so they will most likely do their research on what is put in front of them by a brand.
• Money blogging writers focus on bringing value to their readers with actionable tips and so are seen as authorities in this area. They lead by example, sharing their lifestyle and how they optimise their budgets so that readers understand it's attainable. Engage with them to promote your offer as a blogger, but also as a consumer to review your product.
• Being authentic and believing in the brands they expose their readers to is a top concern for this community. Focusing on longer-term relationships with a smaller pool of publishers will be more effective than volume.
Image courtesy of
AlistairVeryard.com
and
UKMoneyBloggers.com
Carina said of the day: "The best part of this event really was the community of bloggers that I got to meet and chat to throughout the day. They were really engaged and keen to grow their blogs, their business and help their audiences too. Many brands would get a lot of value from being involved and I hope to see Andy growing this into a bigger space and venture in coming years."
To find out more about partnering with bloggers on Awin, please contact the Awin
Publisher Management
team.