Embracing the LGBTQIA+ online community as part of your advertising strategy
Written by

Alex Parmar-Yee on

.
As consumers demand inclusiveness from brands, Awin shows how the affiliate channel can facilitate equal representation while protecting brand safety.
Share this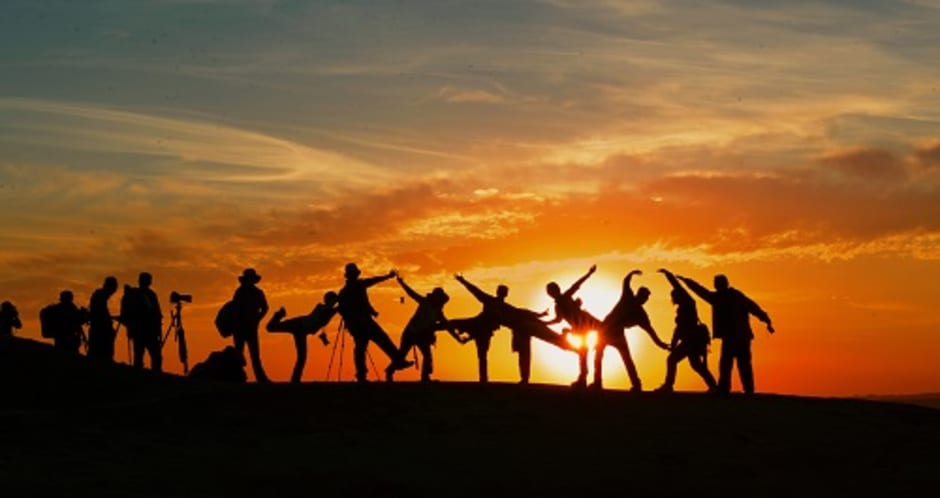 Brand authenticity and inclusiveness
According to a 2019 Adobe survey, 62% of US consumers expect brands to be inclusive. Since this finding, there has been an increased cultural awareness and introspection of issues such as race, religion, gender and LGBTQIA+ rights. Society's acceptance and appreciation of diversity and inclusiveness continues to evolve, particularly as Millennials and Gen-Z play a greater role in these social changes. That said, in 2021 it's likely a larger proportion of consumers demand inclusiveness from brands.
June marks Pride season, a celebration of LGBTQIA+ culture. Brands often participate in the month-long event by incorporating the Pride rainbow flag into their logos and products. Several brands link their Pride campaigns to LGBTQIA+ charities. However, research conducted by YouGov in 2020, found that only 25% of adults in the UK believe that companies' support for Pride was genuine.
Advertising's exclusion of the LGBTQIA+ online community
This is a topic that impacts all aspects of advertising and marketing. But as brands capitalise on the powerful Pride season, there is a deeper issue within advertising and marketing affecting LQBTQIA+. The LGBTQIA+ online community struggles with being able to fund their content. The impact is felt by LGBT+ media sites, YouTube creators, influencers and user communities. Part of the reason for this is that campaigns are set up within automated channels where some advertisers, in the interests of perceived brand safety, may put topics like "gay", "drag queen", "lesbian", "transgender", "queer" or other terms associated with LGBTQIA+ communities in excluded terms lists. This does offer some protection against certain adult content, but the blanket ban lowers the demand for ad inventory on non-adult LGBTQIA+ content, reducing the ability to monetise the sites where content is hosted.
This has contributed to the disappearance of several LGBTQIA+ online content outlets; Gay Star News closed in 2019, LGBT dating app Grindr dropped its editorial staff from its publication Into, and Pride Media made cuts due to unpaid ad placement and commission. LGBTQIA+ creators struggle to get visibility on social media with it being widely reported that hashtags associated with the community often get restricted or marked ineligible for ads. The moderation of sites like Instagram has also been criticised for treating LGBTQIA+ content more harshly, with the #DeserveToBeHere movement highlighting that content by Trans creators was being restricted more often when compared to similar content by cisgender (non-transgender) individuals. Lastly, Cheq reports that 73% of online LGBT+ news has been flagged by RTB brand safety lists.
A flexible, partner-driven solution
The affiliate model focuses on curated partnerships with network compliance ensuring brand safety persists. The nature of this model allows for more personal relationships with the ability to review publishers and develop meaningful and bespoke campaigns. From the publisher side, there is the ability to seek partnerships through Awin's advertiser directory applying to brands that align with your content and values. Tools like convert-a-link and AdMission have also made it easier to monetise links whilst providing disclosure to your users. A number of LGBTQIA+ media publications already work with advertisers through the affiliate model including GAY TIMES and Pink News. The rise in performance influencer activity within the channel has also helped by enabling a more diverse set of content creators earn for their activity.
Uniting consumer identities and brand values
Research commissioned by GAY TIMES in partnership with Karmarama and YouGov reported that only 36% of young people (aged 18 – 24) identify as 'exclusively straight'. In the next age bracket of 25-34, only half of adults identify as 'completely heterosexual'. Brands should embrace the LGBTQIA+ community to be inclusive and accepting as society evolves, but they should also recognise the commercial opportunity if they are to engage better with this audience.
This Pride season, if you are in an advertiser team, make sure you consider how your digital strategy is reaching all areas of the community and ensure your affiliate approvals process doesn't exclude LGBTQIA+ sites. Alternatively, if you are an LGBTQIA+ creator or run a publication, consider affiliate marketing as a way to combat the issues with display and social ad revenue declines, ensuring the web remains open, accepting and full of LGBTQIA+ voices.
If you're interested in working with Awin, you apply to join our network as an advertiser here or publisher here.
Share this