Awin Thoughts: Turn the Talk puts speaker diversity centre stage
Written by

Robert Davinson on

.
The performance industry prides itself on its inherent diversity. 
Share this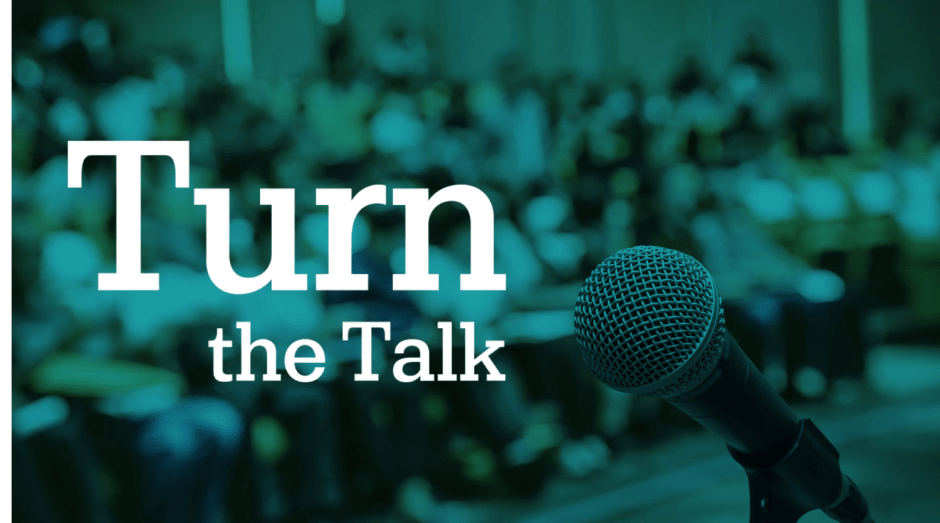 Advertisers operating in the space have a cornucopia of affiliate businesses to partner with, ranging across publisher models and connecting them with a variety of consumer audiences across the web. Comparison sites, loyalty platforms, social media influencers, bloggers, mass media news sites, the choice is endless.
Yet, while the operational side of the industry is undeniably diverse, that same characteristic doesn't necessarily extend to its public face. In recent months, industry events and conferences have faced accusations that keynote speakers and the general line-up of those appearing on stage do not accurately represent the performance industry's actual diversity.
Arguably the introduction of interactive Q&A facilities like Sli.do at events have played a role in surfacing this issue. Attendees can now ask a panel questions anonymously and audience members can up-vote those questions they want to see asked. The format has incited better engagement with sessions and allowed the audience to dictate the direction of the talk. Questioning the diversity of speakers on stage has been a common theme at many events and conferences.
In the UK, a new initiative called Turn the Talk launched earlier this year in response. Led by the agencies Connected Path and Acceleration Partners, a survey was put to industry professionals to find out how representative such events were in their eyes, and what perceived barriers there were to changing the status quo.
Confidence in public speaking was prominent amongst the barriers cited by respondents with over a third declaring they had turned down a speaking opportunity due to nerves. This isn't uncommon. Research studies have often been quoted as suggesting public speaking ranks above death as the thing people most fear, leading Jerry Seinfeld to surmise that, "to the average person, if you go to a funeral, you're better off in the casket than doing the eulogy."
However, it is a natural response. Having spoken at several industry conferences over the last couple of years, I can personally attest to being wracked with nerves and 'sweaty palm syndrome' before each and every appearance. Anyone who saw me speak at PI Live in November last year might have noticed how I edged further and further to the right of the stage. Not, as it perhaps seemed, to make a quicker exit upon finishing, but more to get a better look at the comfort monitor with my prompt notes, fearful that I'd forget a line.
Apprehension is human though and audiences tend to be far more forgiving than we assume. Carole Cadwalladr, the journalist behind the investigation into the Cambridge Analytica scandal, wrote very honestly about her own trepidations before giving a rousing TED talk on the subject recently. "Standing in the wings waiting to go on, I told the stage manager that my heart was racing uncontrollably and in an act of great kindness, she grasped both my hands and made me take breath after breath."
Turn the Talk's report has helped put this issue officially on the industry's radar. By formally understanding that almost 90% of respondents would be open to receiving professional speaking coaching and that 74% would like more chances to speak at events, we know there is demand for more support and opportunity.
Awin's ThinkTank conference later this year in the UK provides an opening to put those findings into practice. Therefore, attendees can look forward to hearing a variety of new voices from across our business during the event's various sessions, many of whom will be added to the agenda in the coming weeks.
In doing so, we're committed to ensuring that the industry's storytellers are as diverse as its stories.
Share this