Affiliate champions: Furloughed Foodies
Written by

Kevin Edwards on

.
Chloe Hall is an affiliate marketer on a mission to feed the UK's health workers, ensuring they get a decent meal during the current coronavirus crisis.
Share this
Tell us about Furloughed Foodies
We are a group of people that have recently been furloughed or let go from our employment due to the current global crisis. Instead of binge-watching Netflix over the next few months while we're all stuck at home, we wanted to help the NHS and the community.
After speaking to some NHS workers about how we could help we realised doctors are receiving lots of cakes and unhealthy snacks, which is not great brain food for those on the front line. What they need and lack is healthy, hearty meals. ​​​​
Canteens in most hospitals shut at 5pm and staff working in the COVID-19 wards are not allowed in other areas of the hospital. That means staff really struggle for options when it comes to evening meals. So, we decided to rally the community to deliver home-cooking meals to our key workers fighting on the frontline.
What has been the reception so far?
We started this initiative to try to make a difference, in just two weeks we have done around forty deliveries, primarily to A&E and ICU staff. The feedback we have received from hospitals has been incredible, the staff have been so grateful to be given healthy hot meals during their long shifts.

Floris and I have been overwhelmed with the response from the general public too. We have now managed to raise just shy of £7,000 and even got a mention in Cosmopolitan last week!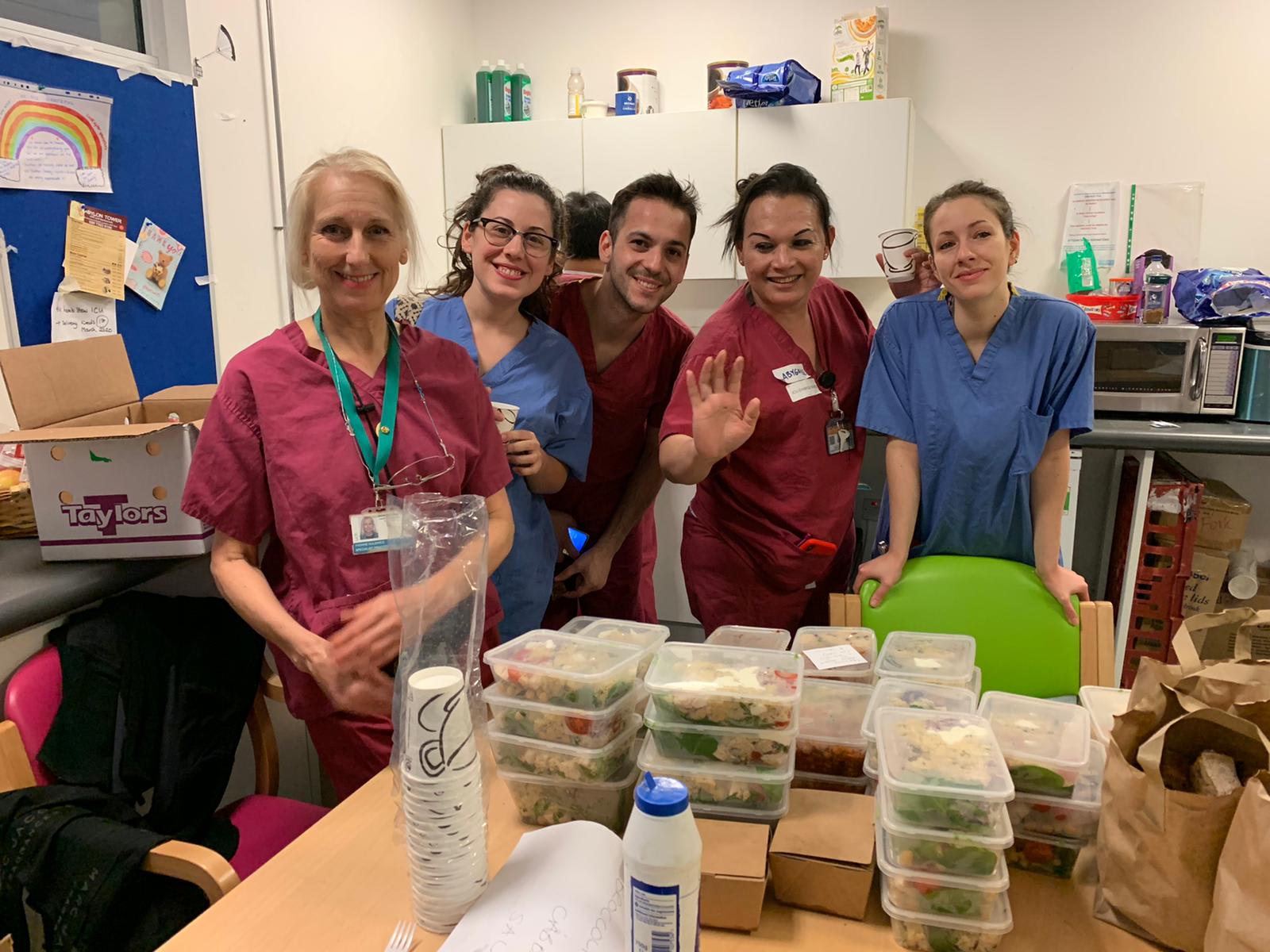 Tell us a bit about the logistical challenges
The main challenge has been the organisation of the volunteers and processing all the volunteer requests. Since we launched our website, we were inundated with enquires and had about 300 come through within a couple of days. This has created a lot of admin and organisation but we're starting to streamline our processes with the help of our new Operations Lead Eliane Carmona.
We have also had to take important steps to ensure we comply with food safety and hygiene regulations, as we're all volunteers and not cooking in commercial kitchens this has been an absolute priority for us.
What has been the reaction from NHS staff?
The feedback we have received so far from NHS staff has been amazing, but what really gets us going on our group chat is the photos of smiling frontline workers who are so grateful to receive a healthy hot meal.

Who else have you got on board
Including our army of volunteers, we have just appointed Mark Cripps The EVP, Chief Marketing Officer at The Economist as our strategic adviser. We hope will help us raise the profile of Furloughed Foodies and ultimately help us raise more funds.
Plus, we have roped in Eliane Carmona our Operations Lead and recently our new fundraising co-ordinator Will McFadden so we can focus on raising more money. Our target is to raise £25,000 so we can expand into more hospitals and keep the service running for as long as necessary.

How can people get involved?
We now have over 200 volunteers cooking and delivering to over 15 hospitals across London, but we would like to add more hospitals and potentially expand to food banks and homeless shelters. So, we really want to call on the public for more donations so that we can continue support the NHS and those struggling the most during this pandemic.
If you'd like to help Chloe and the team achieve their goal, visit ww.furloughedfoodieslondon.co.uk. You can cook, deliver, or donate. Plus, follow them on Instagram for the latest updates @FurloughedFoodiesLondon.
Share this