In the news this week May 22
Written by

Kevin Edwards on

.
Read our weekly digest of interesting articles and insights from the digital marketing world.
Share this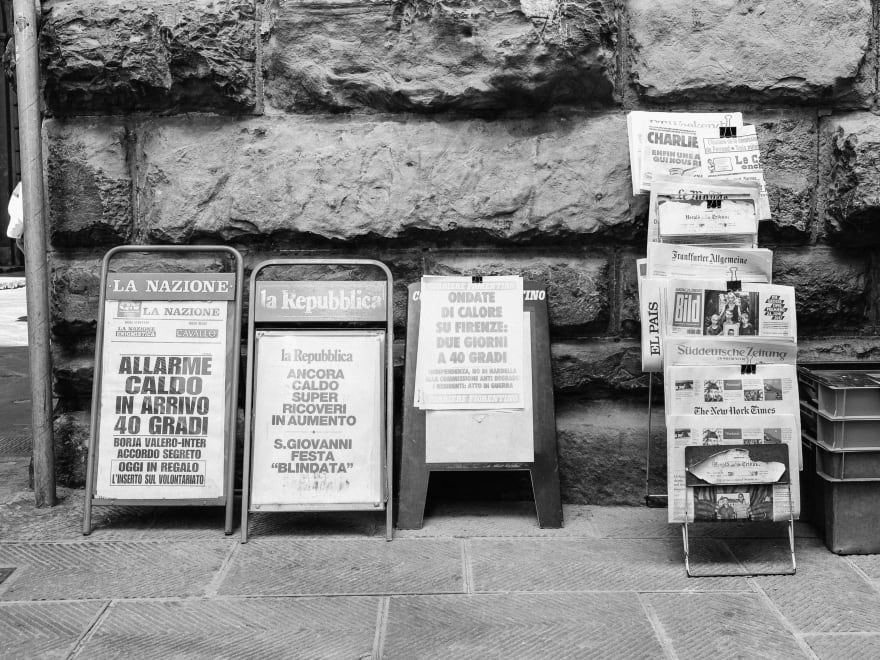 15% of programmatic spend unaccounted for
This month's news that 15% of programmatic spend disappears into a digital black hole, will be a wake-up call for many brands. The revelation was revealed in an ISBA research piece carried out in conjuntion with the Association of Online Publishers and PwC. A clarion call to the industry to get its house in order, the report will no doubt be a pivotal stage on the journey towards greater transparency and accountability in the sector.
Consumers will reward retailers who do the right thing
As we enter the gradual relaxation of lockdown, so attention is turning to how we try and return to a semblance of normality in the spectre of the pandemic. Retail guru Mary Portas covers a variety of topics including how brands who responded ethically can thrive, as well as pointing to the coronavirus may expedite the speed at which SMEs adopt ecommerce.
IAB Engage goes virtual
The UK's IAB's flagship Engage event is yet another victim of the pandemic. In its place they have turned to a host of commentators, experts and businesses to share daily insights, available to both members and non-members. In this talk, Daniel Knapp, Chief Economist at IAB Europe, considers the impact on advertising spend of both COVID-19 as well as the anticipated recession.
Facebook enhances ecommerce offering
Facebook has launched storefonts for facebook pages, enable consumers to buy without having to leave either Facebook or Instagram. Starting this week, consumers will be able to browse and buy products directly from a business' Facebook Page or Instagram profile.
Buzzfeed closes its UK and Australian news teams amid crisis
Responding to a combination of economic and strategic challenges Buzzfeed has decided to close its dedicated news teams in the UK and Australia to instead focus on covering news in the US instead. Despite that, its local commercial and affiliate teams remain in place and will continue to play a key role for the publisher going forward.
Dmexco plans to still go ahead during September
One of the world's biggest digital advertising conferences, Dmexco in Cologne is still preparing to go ahead in September as Germany begins to lift lockdown restrictions. With almost 40,000 attendees last year and around 40% of them visiting from abroad, the expectations this year will be that it operates on a much smaller scale.
Marks & Spencer reduces marketing spend by a third as it shifts to digital
The UK retailer M&S announced it was shifting more of its focus to performance-based channels as it moved away from traditional above-the-line media activity during the pandemic. Spend on marketing is expected reduce by around £50m as it changes focus to hone in on where consumers are increasingly spending their time, online.
Share this