Ten lessons digital marketers can learn from COVID-19 - Part 1
Written by

Client Partnerships Team on

.
In this two part series, we share ten key learnings from the changing consumer behaviours and advertiser strategies witnessed during the four-month lockdown.
Share this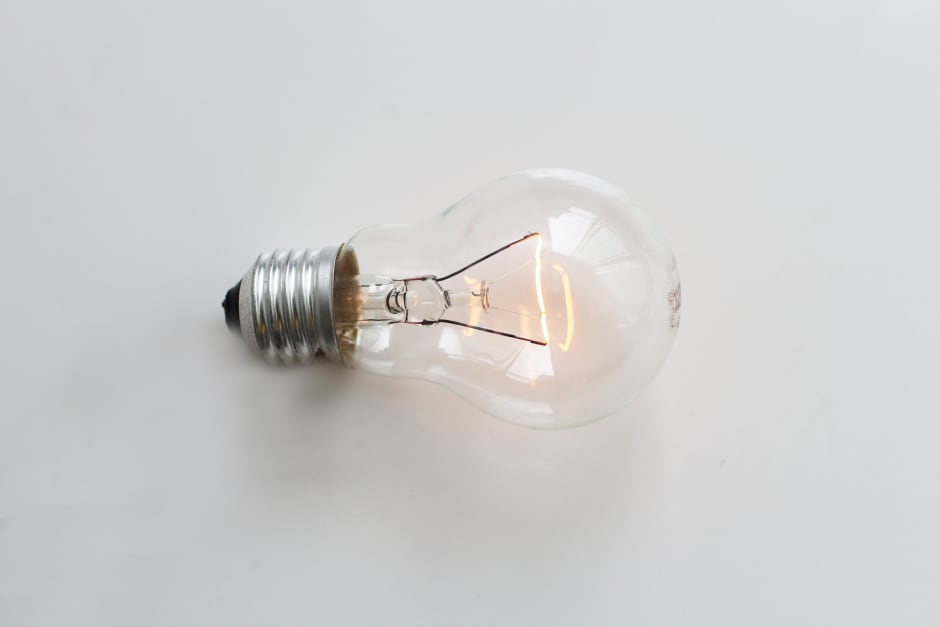 Friends are on holidays, colleagues have returned to the office, and bars and restaurants are full once more. Four months on from the beginning of lockdown, and the world is starting to become more recognisable. Whilst we may not be out of the woods just yet with further localised lockdowns initiated and threats of a second wave, consumers are getting used to living with the virus and habits have started to settle into much more of a routine.
In this two part series, we look back over the past four months and share ten key learnings from the changing consumer behaviours and advertiser strategies witnessed during lockdown, and recommend what actions digital marketers can take to ensure the continued growth of ecommerce.
1. The change in positioning of B2B retailers
B2B evolved into B2B 2C during lockdown. Business products were suddenly in demand from a nation working-from-home. With traffic and sales on an upward trend and AOV for B2B retailers down, this demonstrates there is a new mass market made up of the individual home office workers ordering equipment for themselves. Upon visiting some of the top performing B2B advertiser pages, there is a natural affinity to target businesses placing large scale orders. However they now need to ensure a seamless journey for customers looking for single purchase options. There is demand from home workers for desk chairs and office equipment, commercial services (such as tech support) and even for coffee machines. The new remote worker wants to become fully equipped to continue business as usual in a world of remote working. Business retailers therefore need to review their purchase process and ensure it is optimised accordingly. A decline in conversion rates alongside the surge in traffic for the B2B sector overall presents a strong call to action, and opportunity for revenue to grow. Business retailers need to adapt to the increase in demand for home working relevant products and develop a B2C consumer acquisition approach. Re-positioning affiliate activity from a heavy lead gen focus to include customer focused partner types such as content and promotion will result in a positive uplift in conversion rates and engage the revised target market.
2. The changing role of stores
The closure of physical retail space for non-essential products was one of the first changes made to how we shop. Whilst retail is no longer in lockdown, the role of physical spaces has changed. We've seen reduction in stores by some brands, and Carphone Warehouse and Virgin Media have abandoned physical retail altogether. Coronavirus has meant everyone had to move online.
The old offline vs online customer split is no longer relevant as customers are one and the same. Awin saw retail sales rise significantly during lockdown, and even since the reopening of physical shops retail sales on Awin are up 50% YoY. This can be compared to a 1.7% YoY increase across all of retail according to the ONS. Brands that have physical stores need to view them as a key interaction point with customers; either as a showroom or as a complimentary service to online offering collections and returns. Retailers need to understand and review how their marketing works offline to online and vice versa. At Awin, we've seen a huge increase in uptake in technical solutions from fintech banks to Card Linked Offer solutions, all there to create parity between customers who choose to visit physically or visit website.
3. The importance of an easy customer journey
Our recent article explored how the SARs epidemic in China kickstarted their eCommerce market. Subsequent growth has been fuelled by an affiliate first mentality, and a real focus on easy customer journeys. Here in the UK we are starting to take note, but to retain the new customers forced online during the pandemic we must do more to make online the easy option. Chinese companies forged the way in digital payment solutions, and we are starting to see more UK brands offer multiple payment options such as Apple Pay, Paypal and Klarna. Awin data showed that for one retailer during the pandemic, Klarna payments increased from 9% in January to 14% in March and with an AOV of 34% higher than the programme average.
As well as improved checkout processes and multiple payment options, the affiliate channel can offer further solutions to improve the ease of customer journeys. These range from deep-linking, supporting in-app tracking and ensuring postcode checkers and other pre-qualifying information can be passed through to the advertiser basket. There are further exciting and innovative publisher solutions such as Increasingly.com who use AI to make it easy for customers to find complementary products without leaving the basket. If we are to really learn from China, we need to embrace these technologies and place a real focus on making the journey as easy as possible to keep these new customers online.
4. The movement of ambassadors into the affiliate channel
It's no secret that social engagement soared during lockdown. Consumers had more time to browse content, and influencers had more time to create it. For brands, influencers posed several opportunities. They allowed many brands to continue personal relationships with consumers in an informal environment that were lost through sales assistants in-store. Influencers allowed the continuation of consumer-to-consumer referrals during a time of no real-life social interactions. They also offered consumers brand experiences through a different medium during months without a high street. The pandemic also created budget challenges and budgeting for the unknown is no mean feat. Many brands moved larger ambassadors into the affiliate channel to cement the fundamentals of performance marketing into these campaigns; allowing for transparency, measurement and fair reward.
Awin have a dedicated influencer specialist, an award-winning influencer platform solution, and measurement and reward metrics beyond last click. Cookie-less tracking features ensure no performance metrics are lost through complex social platform journeys. The rise of the influencer was here before COVID-19 and will be here to stay far beyond the outbreak. Whether you have always had an influencer strategy, or are just beginning to test the waters, your future strategy incorporating the right content, insight, and reward will be imperative to future success with your brand ambassadors.
5. The importance of reacting quickly
Each daily government briefing and live broadcast from the Prime Minster announced new rules. Brands had to react quickly and at unprecedented scale, whether it was closing hundreds of stores or scaling warehouse capacity to meet the additional online demand. There was one sector that felt the full impact of the virus – Travel. With travel severely restricted and the vast majority of passengers told to stay at home, Awin reported volumes of over 98% reductions on last year. As quickly as they came, the restrictions were then lifted and as of 4th July there has been movement within the sector once again. Those companies that reacted with speed have seen fantastic growth figures. They needed to focus on travel within the UK or to countries easily accessible to the UK and without quarantine rules, and be clear about how they were keeping travellers safe. The Pulse recently reported that UK brand Snaptrip enjoyed 182% YoY increase in the first week of July, and Awin is now only 50% down on last year.
The affiliate channel is fantastic at supporting the speed of movement needed within the current climate, whether it's turning on technology partners without the need for lengthy technical integrations, or using incentive partners who can drive real impact. Cashback drove 40% of affiliate sales for the Travel sector in 2019, and can offer money-conscious consumers the incentive to convert, whilst also offering budget management and offer caps for advertisers. Making the most of the speed of access to multiple technologies and media is vital to react quickly to whatever the pandemic throws at us next.
The pandemic has taught us to expect the unexpected, but with the right strategies online marketers can be hopeful for a positive H2. Join us for part two of this article series which will be released next week, where we reveal five further learnings and recommendations to ensure ecommerce continues to grow.
We will also conclude our online shopping trends series with a final webinar at 3pm BST, on 19th August. Register your place now to understand how the digital shopping landscape has adapted and evolved over the past four months.
Interested in hearing more from Awin's Client Partnerships Team and receiving the latest industry insights and trends? Sign-up to our newsletter here.
Share this