A brief history of affiliate with PerformanceIN founder, Matthew Wood
Written by

Sophie Johnson on

.
We talk to the founder and director of The Affiliate Code's official Media Partner PerformanceIN about industry trends and this year's PI LIVE show.
Share this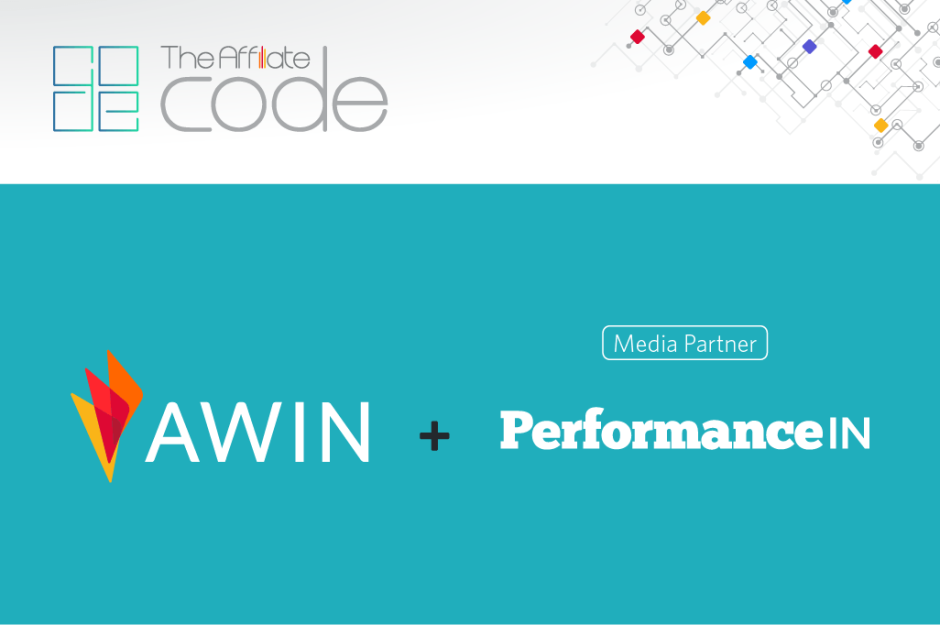 The founder of a leading performance marketing publisher and events company and a former affiliate himself, there's few with a more panoptical view of the performance marketing industry than PerformanceIN's Matthew Wood.
PerformanceIN is the official Media Partner at The Affiliate Code, and as the event draws ever closer, we caught up with Matt to talk performance marketing trends, the PI LIVE show, and more.
Hi Matt, let's kick off with a brief (if possible) history of your career in affiliate?
Back in 1999, I started my affiliate journey with one of Awin's first clients to help supplement my university bar tab, since then I've personally built cashback sites (pre TopCashback!), built large-scale arbitrage campaigns and created high-converting affiliate sites for many different niches.
Along that journey I founded a talented team who created Europe's first affiliate marketing conference - a4uexpo - to help bring affiliates and advertisers together, which after 10 brilliant years we successfully rebranded to PI LIVE last year - I'm also a co-founder of vouchercloud, Optimus Performance Marketing and actively invest in exciting and disruptive startups in the performance marketing space.
During that time you must have seen the industry go through a lot of change. How does it compare to when you started out?
Whilst there are greater barriers to entry today, there are still opportunities to establish yourself in the affiliate industry; It's not just about finding your niche anymore, but giving careful consideration to your business model. There has been a flurry of 'technical publishers' creating B2B value-add solutions for advertisers that I don't see subsiding anytime soon. We've also seen some fantastic technically led startups embrace affiliate marketing that helps solve problems for consumers.
Today, it's difficult to get a foot-hold, but not impossible. Reach out to friends who compliment your expertise - it's this team that will be the most important element of your startup and finding a balanced one is critical to your success.
PerformanceIN's changed a lot over the years - notably by size and the breadth of topics covered; so how does it serve the industry today?
We've certainly diversified! Although affiliate marketing is our heritage we also cover all elements of performance marketing, including lead generation, biddable media and display. Our mission is that we are 'a publisher and curator of content and events to help maximise the potential of performance marketing'.
In addition to our online content, we help bring together the industry through the Performance Marketing Awards each year in addition to peripheral events such as the Dixie Queen Cruise this coming July. We also help to provide publishers a voice with vetted private groups, including the Affiliate Cockpit which currently has in excess of 1,500 members.
As you've already touched on, PI LIVE arrives for the second time in October. Tell us a bit more about the show and what's new for 2018.
It's going to be bigger and better! We've taken an entirely new floor, are building an exciting new streetfood marquee and (rumour has it) launching our own beer at the show. Designed to bring together key stakeholders from the international industry, it's the meeting point annually to meet high-quality affiliate and performance marketers and to network with your peers - we've just released a PI LIVE Highlights video which summarises last year's show pretty well.
A key change this year for the show will be the growth of the co-located Influencer Marketing Show, which will see it take a new dedicated case study theatre and additional floor-space.
Looking back at the last year, what do you expect to be the key talking points on the agenda?
There will no doubt be talks on opportunities in emerging markets such as APAC; the darker side of affiliate marketing has embraced this region for some time, it's now time for the whitehat and retail side to flourish and place a stake in the ground. There will also be talks on creativity, working smarter, influencer marketing strategies, striving for peak-performance, and a focus on career progression within the industry for delegates.
Finally, as online consumer behaviour continues to shift, we are planning a series of topics to help understand the ramifications for advertisers using the channel and how it opens up opportunities for affiliates.
Before we go, is there anything else on the horizon for PerformanceIN?
We are working on a number of new initiatives from our Bristol HQ including new events and initiatives in APAC which we are very excited about.
Are you attending The Affiliate Code? Get your tickets here.
Share this