AliExpress and Awin host exclusive Singles' Day Publisher Event
Written by

Maura Reidy on

.
On Wednesday, 17th October AliExpress and Awin co-hosted the first Singles' Day Publisher Event at the newly refurbished Awin office.
Share this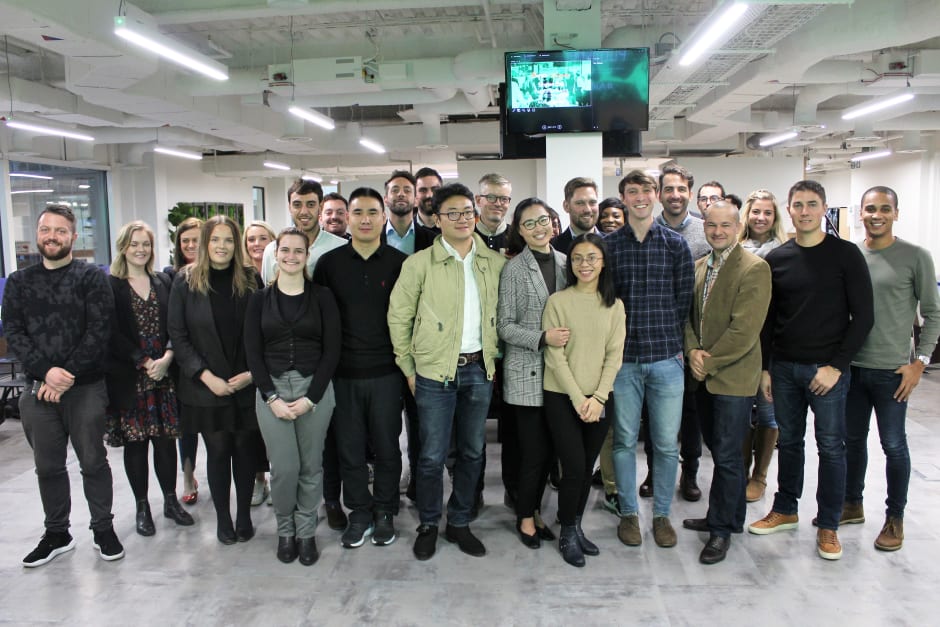 Exclusive to Awin publishers, the event was a chance for affiliates to meet with the AliExpress team with a view to forming future relationships and gaining better insight on publisher incentives as the Singles' Day shopping festival approaches.
On arrival, guests had time to network before hearing from Chelsea Huang, Senior Manager of Affiliate Partnerships at AliExpress.
Chelsea kicked off discussions with a history of the Alibaba ecosystem, explaining to attendees the milestones they have achieved and the e-commerce giant's focus for the future. From origin to opportunity, Chelsea detailed their global affiliate strategy, AliExpress's understanding of their ever-changing consumer behaviours, promotions, advertising and rewards they offer to nurture these trends in shopping behaviour.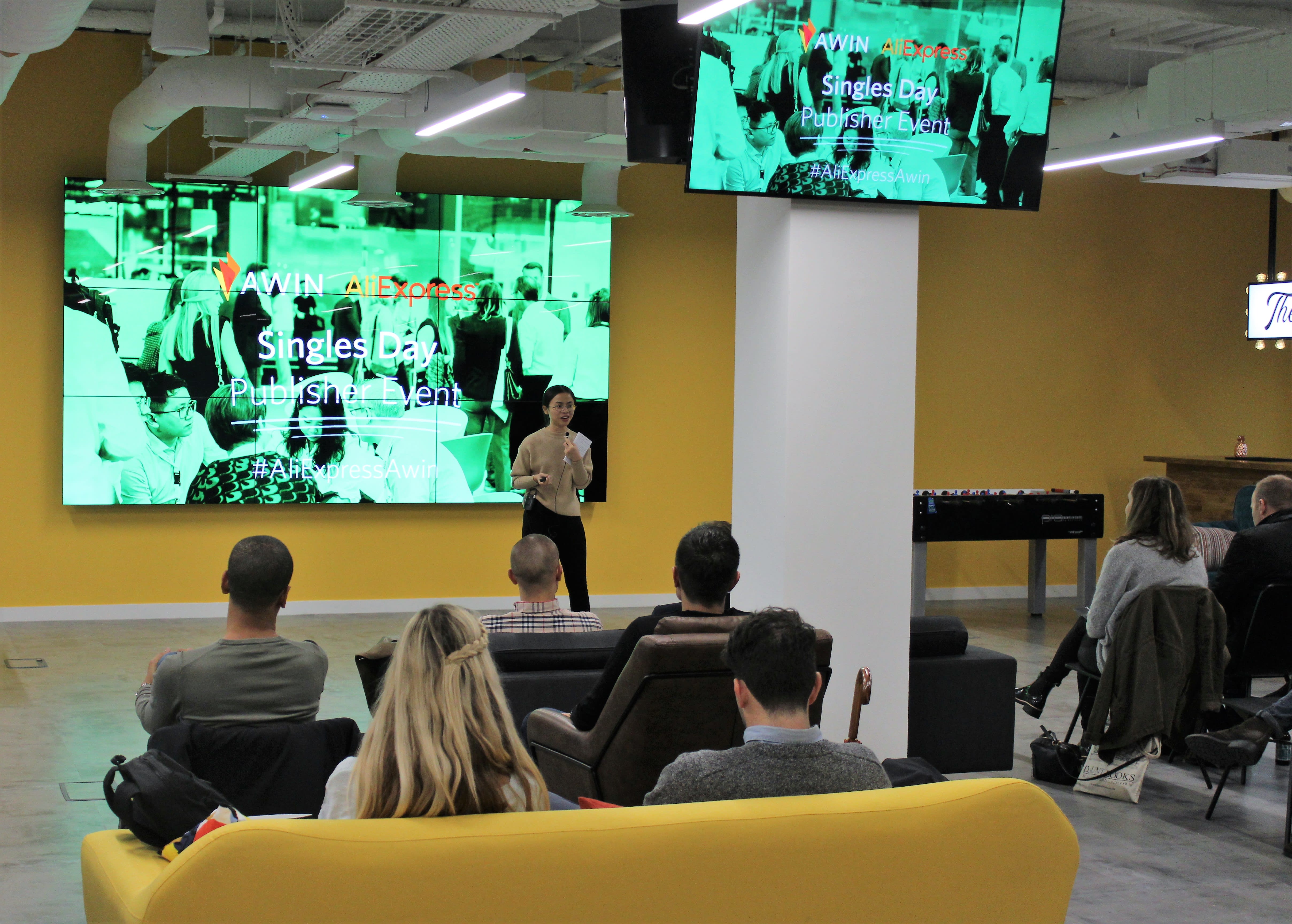 AliExpress Singles' Day vouchers will be available from 28th October and with the introduction of a new commission policy for affiliate partners, they are looking to bring the Chinese shopping festival worldwide via Awin's affiliate network.
Awin's Global Content Analyst, Robert Davinson, discussed The Evolution of Global Retail Events like Black Friday, Amazon's Prime Day and China's Singles' Day and provided publishers with an understanding of how they have transformed consumer's shopping patterns over the last decade, particularly online. He highlighted that with huge improvements in ecommerce platforms, payment solutions and the logistics of international delivery of goods, these events act as a giant shop window onto the world, he argued, providing brands with the opportunity to showcase their wares to a new global audience.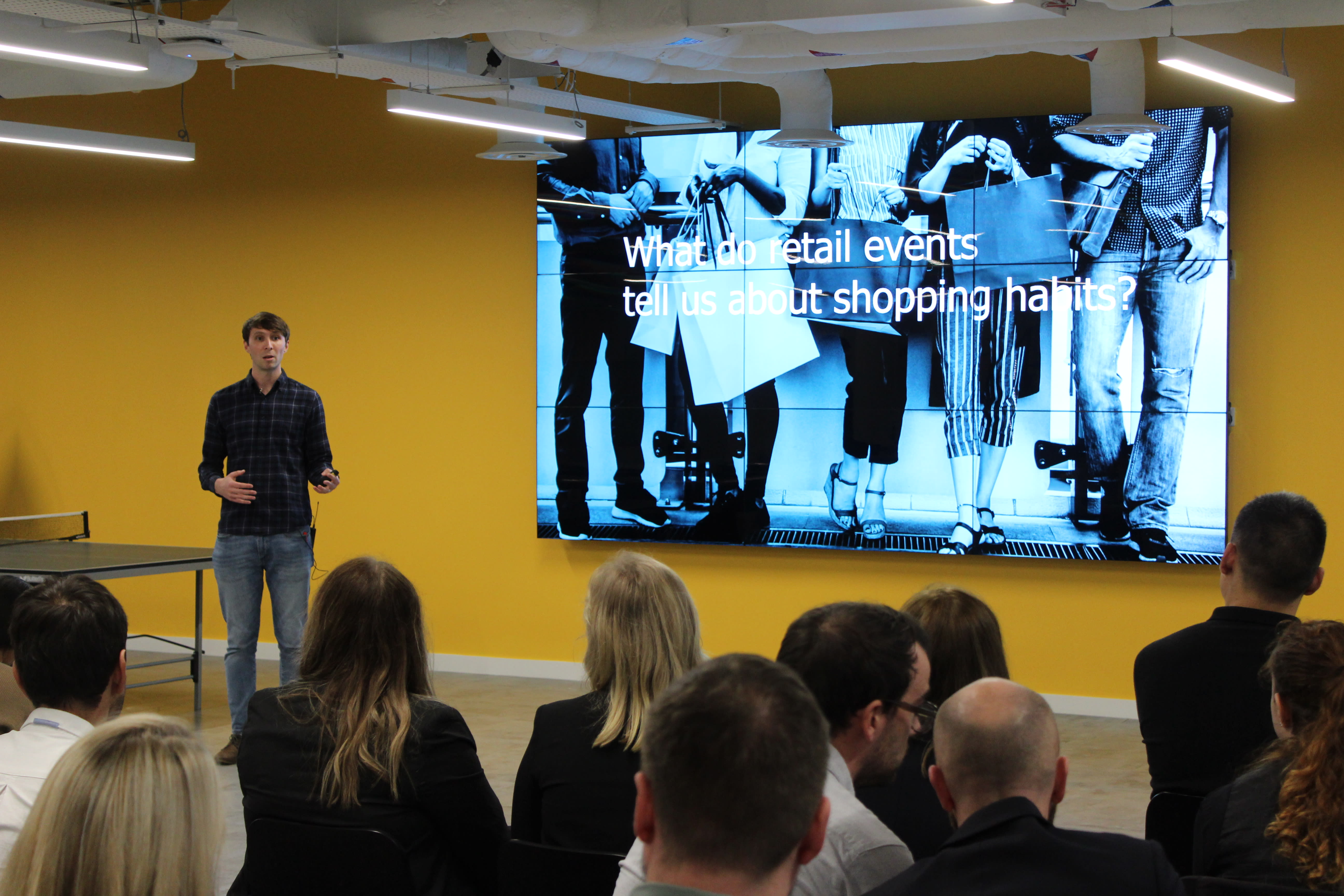 Rob concluded by explaining exactly how affiliates play a key role in helping retailers reach these consumers thanks an invaluable combination of local knowledge on individual markets.
"The AliExpress publisher event was a great opportunity to hear some fascinating first-hand insights from one of the world's most innovative ecommerce platforms. Chelsea, Ronny and Seven from AliExpress were on hand to share how the Chinese marketplace could work with their global affiliate partners and help connect them with shoppers from around the world. China is very much at the vanguard of digital retail right now, so to hear directly from one its primary exponents was something that I think everyone who attended found particularly illuminating." -
The AliExpress Singles' Day Publisher Event will also take place in Berlin on 26th October in the Awin Global office. If you would like to attend the Berlin Singles' Day Event please RSVP here or contact the Global Events Team.
To keep updated on the event, follow us on social media using #AliExpressAwin
Share this