Awin launches The Awin Report 2017 on Facebook Live
Written by

Emma Sharp on

.
Join us at 5.30pm CEST (4.30pm BST) for the global launch of 'The Awin Report 2017' on Facebook Live.
Share this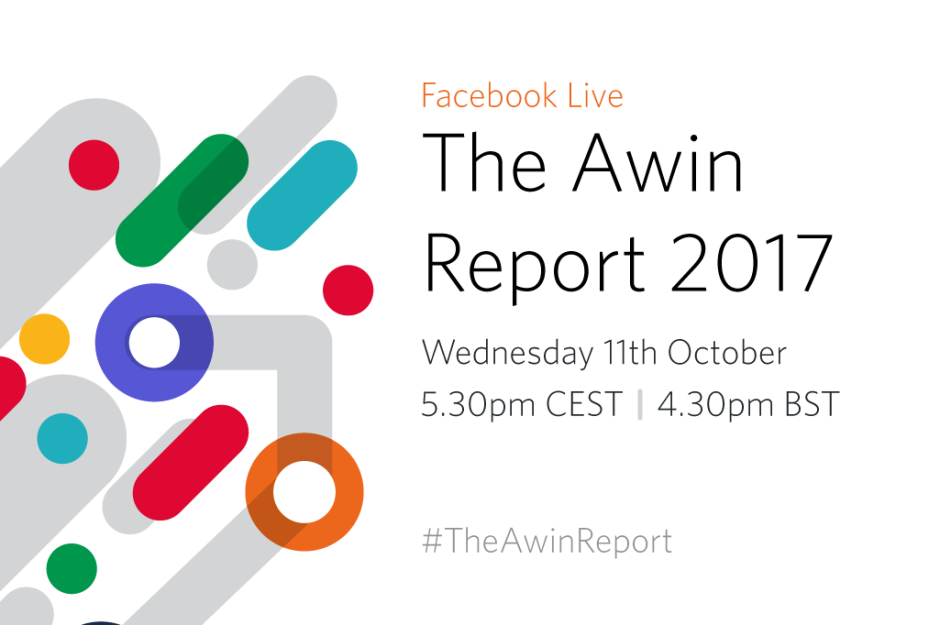 On Wednesday 11th October, Awin will launch 'The Awin Report 2017', a definitive global guide to the state of the affiliate industry.
The first of its kind, the report is based on insights gathered from Awin's network of 6,000 brands and over 100,000 active affiliates from around the world, providing a comprehensive assessment of the current affiliate channel.
To celebrate the unveiling of this inaugural guide, Awin will be hosting a global launch event via Facebook Live at 5.30pm CEST (4.30pm BST). Join our global strategy team who will be presenting key highlights from the report, which aims to give an overview on the distinct characteristics of 11 local markets, whilst also addressing some of the key trends and patterns that are shared across the entire industry.
Awin's Global Strategy Director, Kevin Edwards and Content Analyst, Rob Davinson will introduce the report, along with guest speaker and contributor Sri Sharma, Co-Founder of Increasingly.
The Awin Report will be available for download from Wednesday 11th October 2017. To be one of the first to receive the report straight to your inbox, register here .
To join the launch event on Facebook Live, please click here.