Our Highlights #PILIVELDN21
Written by

Maura Reidy on

.
From 19th to 20th October, the performance marketing industry caught up in person with two days of networking and knowledge-sharing at PI LIVE London.
Share this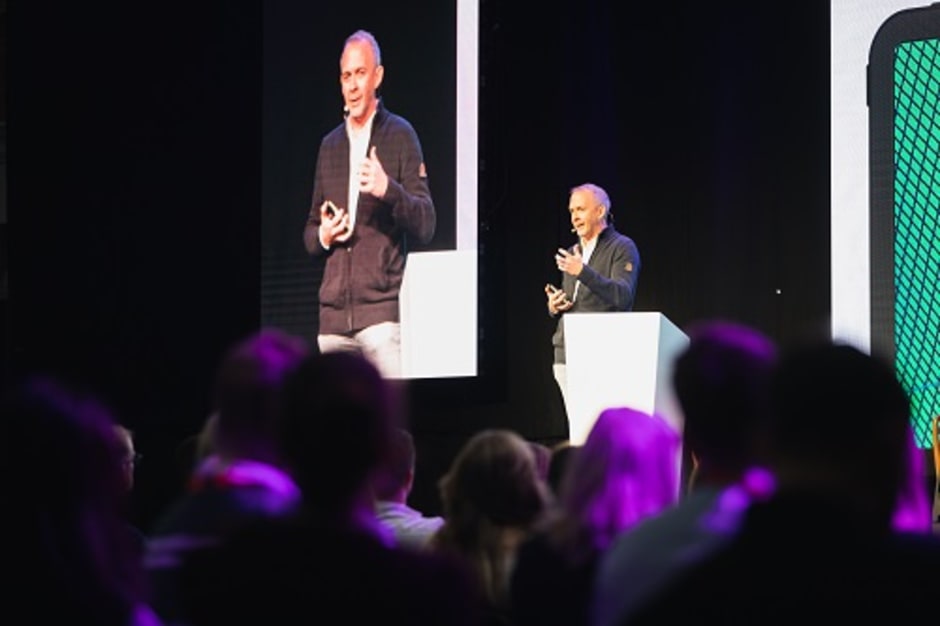 The much-anticipated return of live events, in particular our industry's largest conference, did not disappoint. The PI LIVE team hosted thousands of affiliate marketing professionals from brands, agencies, publishers and networks at Old Billingsgate, curating an engaging agenda of talks from a diverse range of industry voices.
Awin was delighted to return to as headline sponsor for the 14th year, and to have the chance to stay for the Influencer Marketing Show on Thursday, 21st October. It was truly inspiring to observe how the performance marketing industry has evolved in recent years with this flagship event returning stronger than ever, continuing to be one of the most valuable events of the year.
Celebrating success with our partners at the IPMAs 2021
The event was off to a great start with the Awin team already in a celebratory mood following Monday's International Performance Marketing Awards ceremony. Awin won three awards including Best Affiliate Network and Best Team in Performance Marketing. You can read more about Awin at the #IPMA21 in our recap post here.
Awin on stage at PI LIVE London 2021
Ian Charlesworth, Regional Managing Director at Awin, kicked off our sessions on day one with his keynote Why the dawn of a new ecommerce baseline means you need to demand more from your affiliate platform. Recognising that marketers are increasingly embracing the affiliate channel, and that platforms must evolve to meet their expectations, Ian walked the audience through three ways in which the affiliate industry is positioned to adapt to changes in the ecommerce landscape and to capitalise on its newfound popularity.
At the same time, our Agency Partner Jessica Brown (who is part of the winning team at the IPMAs) appeared on the Tipser Pyramid Stage discussing What's next for the performance media agency?
Later that afternoon, Jelle Ploeg, Global Strategic Partnerships Manager at Awin joined RevLifter's Caroline Oswald for a fireside chat all about the secrets to Convincing your head of product about your next affiliate innovation.
Lastly, Awin's Client Partner Alex Parmar-Yee joined esteemed affiliate voices from Bicycle London and eBay to ask the all-important question affecting our industry, How do we attract and retain talent in this niche industry?
A new indsutry initiative
During his panel, Alex announced a recently launched initiative, Affiliate Links, that hopes to tackle part of the challenge of retaining and nurturing talent by helping to empower and create meaningful connections for those who are new to the affiliate industry. The cross-industry D&I steering committee's first course of action will be to host a new event next February which will include workshops, networking and more. If you or your company is interested in sending any talent to the event please get in touch with Alex Parmar-Yee or a member of the committee.
A huge thank you to everyone who visited Awin's stand at the show, and to everyone who attended our talks. Countless conversations, amazing insights and the chance to build upon our current relationships and create new partnerships made PI LIVE London 2021 a truly fantastic event. Congratulations to PerformanceIN for putting on such successful events at #PILIVELDN21, #IMS21 and #IPMA21. We look forward to seeing you all again next year.
If you would like to know about Awin events please contact our Events team.
Share this