The Winner Takes It All
Written by

Nicola Wellington on

.
Awin's annual poker tournament saw publishers take home the prizes over drinks and nibbles in Covent Garden.
Share this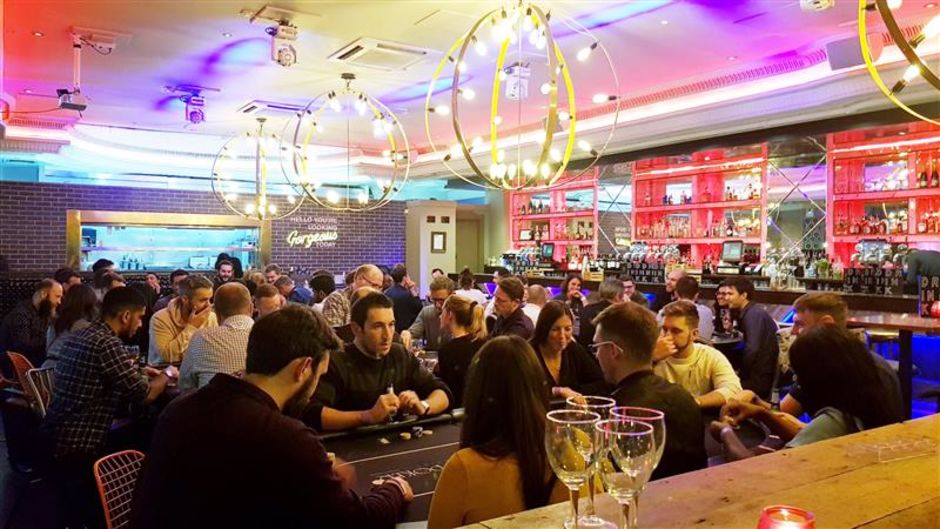 On 6th November Awin hosted an evening of cards, drinks and bites for the annual Awin versus Publisher Poker Tournament. Commencing from 18:00 at Covent Garden's Sway Bar, over 70 network publishers were seated at poker tables managed by Ace Poker Nights.
With rising bets, some not so serious poker faces, lucky streaks and mesmerising tactics, the final winner's table was one to watch. Finally, it was Graham Jenner, Head of Client Strategy at Topcashback, Sri Sharma, CEO and Co-Founder of Increasingly and Monish Kumar, Partnerships Executive at Topcashback who showed their hand to win the top three prizes and take home the glory.
This event was just one of Awin's array of publisher events, developing interaction and collaboration between our network and clients.
After an evening fuelled by friendly competition and great conversations, we are looking forward to hosting our next event soon.
If you would like to get in touch with our Publisher Services team, you can do so here.
Share this