What's your agenda? Meet The Affiliate Code's session speakers
Written by

Sophie Johnson on

.
Hear from the speakers of The Affiliate Code's afternoon breakout sessions ahead of June's event.
Share this
Following on from keynote speaker sessions from WIRED's Jeremy White and Business Insider's Breton Fischetti on the morning's main stage, the afternoon segment of The Affiliate Code's agenda will take attendees to three different stream rooms catering to popular industry topics: Industry Insights, Diversification and Making Affiliate Marketing Easier. Get to know who is delivering your stream sessions ahead of June's conference.
Breakout stream – Industry Insights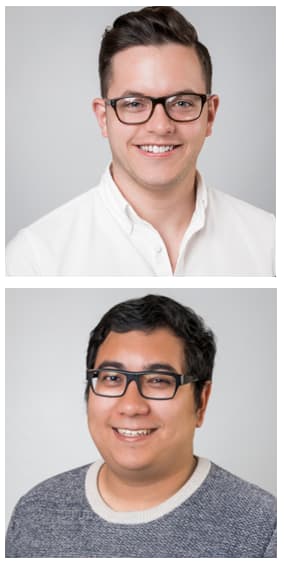 Session
Telco Connect: Need for Speed
A summary of 2017 and recommendations on future market trends with with the rise of Ultrafast Broadband and 5G around the corner.
Speakers
Pete James, Account Director at Awin
(pictured top)
Alex Parmar-Yee, Account Director at Awin
(pictured second from top)
"Advertisers and publishers that operate within the telecoms sector are required to be primed for the next big disruption to their businesses such as changes to regulations, new entrants or brand new technologies. We believe that our data shows the market is about to enter a state of flux once again. With ultrafast broadband and 5G mobile round the corner we will provide some thoughts on how the channel can make the most of these exciting times." - Alex Parmar-Yee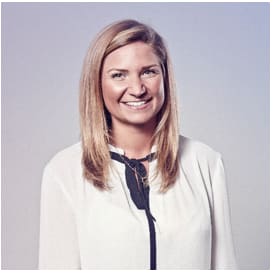 Session:
Fashion Focus: What's trending?
Trends in retail and fashion, including changes in the publisher landscape and macro-economic factors impacting retail ecommerce ecosystems.
Speaker
Joelle Hillman, Senior Account Director at Awin
"I am really excited to be sharing some 'hot off the press' fashion network numbers we have seen so far in 2018, as well as some of the macro-factors contributing to our channel growth. I am currently working on some analysis to identify publishers that come and go within the fashion industry to share some tips on what creates long term success for advertisers and publishers." - Joelle Hillman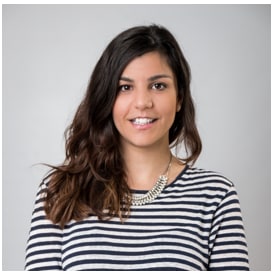 Session
All Aboard Travel: Value Creation at Speed
This session discusses trends and challenges that will shape the travel industry by 2021 and reveal practical applications for advertisers and publishers.
Speaker
Stamatina Retsa, Travel Specialist at Awin
"Travel is a unique vertical within affiliates and simplicity driven by integrating search, booking, loyalty, and payments points will satisfy every stage of the booking journey. I want people to take away how all involved parties can work in a collaborative way leveraging data and new technologies to create a truly customer-centric, scalable solution and increase engagement." - Stamatina Retsa
Breakout stream – Diversification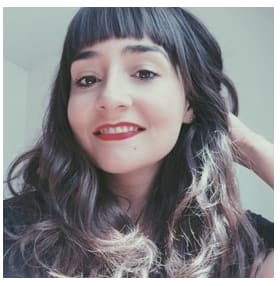 Session
The New Era of Influence
A look back to the origins of digital influence and bloggers as disruptors in the fashion industry. An insight into best-practises and payment models for affiliate-led campaigns.
Speaker
Carina Toledo, Influencer Consultant at Awin
"Influencer Marketing is definitely a trending topic in our industry however what I intend to show is that influence has been used by marketers in different ways for many years now. This marketing tactic is becoming an established staple for brands of all segments – with the recent addition of this as a category in the Cannes Lions being a sign of recognition and relevancy. For advertisers that haven't yet started working with influencers, this session will give them insights on the industry and practical takeaways to get started". - Carina Toledo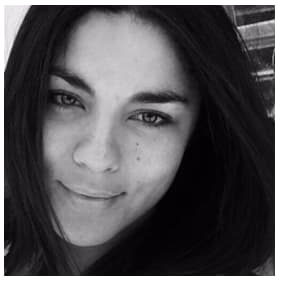 Session
CRO is Dead: The Future is CJO
Hear more about CJO, including a 5-step plan to getting started.
Speaker
Daniella Gregory, Global Partnerships Director at Yieldify
"Having processed over 10 billion online interactions here at Yieldify we've learned a thing or two about optimizing the customer journey. Our session will take a fresh look at where CRO is going next (mostly told through the lens of Game of Thrones analogies) and why focusing on the journey, rather than the destination is key for innovation." - Daniella Gregory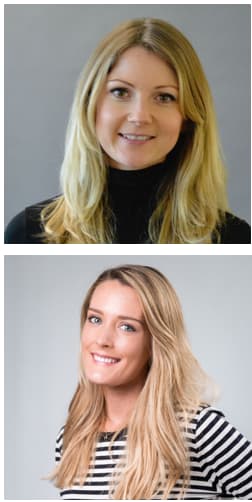 Session
Globalisation: Breaking Boundaries
This case study based session focuses on exploring how retailers have had success internationalising with Awin, focusing on regional 'spotlights', discussing Germany and Australia particularly.
Speakers
Rosalyn Berrisford, Client Service Director at Awin
(pictured top)
Katherine Casey, Global Account Director at Awin
(pictured second from top)
Charlottle Tweddle, Global Account Manager at Awin
(pictured third from top)
Olivia Skinner, Team Leader at Awin
(pictured fourth from top)
"Our Q&A based session focuses the spotlight on two quite different global markets, Australia and Germany. Despite very different levels of maturity and unique ways of working, there are some real similarities that both Advertisers and Publishers can learn from if looking to expand internationally." - Rosalyn Berrisford
Breakout stream – Making Affiliate Marketing Easier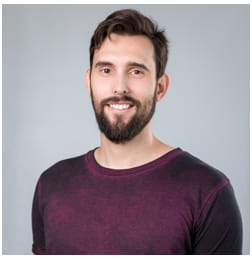 Session
10 Things Publishers Hate About You
Discussing the most common publisher frustrations, and what advertisers can do to run a programme that publishers will love.
Speaker
Alex Perry, Senior Team Leader at Awin
"Having been on the forefront of publisher complaints for nearly 6 years, I've had some fun in compiling my list of the most common reasons that publishers fall out with advertiser programmes. My talk aims to be a light-hearted but informative look at the pitfalls to avoid when managing an advertiser programme." - Alex Perry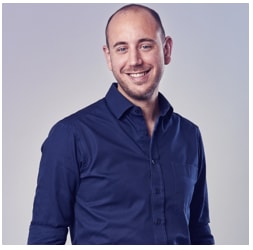 Session
Awin's 2018 Affiliate Marketing Predictions Revisited
A midyear review of Awin's annual predictions for what 2018 held in store for the global affiliate industry (as presented at The Affiliate Huddle).
Speaker
Edwyn McFarlane, Business Innovation Director at Awin
"I'm hugely excited for the Affiliate Code; I am looking forward to speaking at the event, and am excited to hear from Business Insider talking about the future of the publishing industry and the ever humorous Rob Davinson (Awin) exploring how affiliate marketing can save the internet. The mix of afternoon sessions means there's something for everyone and the conclusion of the day will see our live audience quiz Awin's executive board about the future of Awin. It's pretty much unmissable." - Edwyn McFarlane
Session
Interface Tips & Tricks
Learn time saving techniques and demo parts of the interface you may not have used before. A must for anyone looking to optimise their time and get the most out of Awin's platform.
Speaker
Dillon Bhaskaran, Team Leader at Awin
"I'm delighted to be able to present Awin's hints and tips to you all, having harnessed learnings from all types of advertisers in the past. I'll be delving into some interface shortcuts and quick wins that you could be making the most of on your accounts, to ensure you stay ahead of the game." - Dillon Bhaskaran
Have your say in shaping the evolution of the Awin platform
Join the Product Innovation Pitch in The Lab to discover new features and ideas presented by Awin's Product Team and vote for your favourite.
How it works
The Team will pitch their ideas for innovative solutions to help grow our partners' affiliate programmes. You get to rate which idea you like best, based on its uniqueness and the value it brings to you and your partners.
Whether you are a publisher, advertiser or technology partner, you can discuss your chosen idea with our Product Team to give further feedback and influence what innovation comes next.
When is it?
Thre are two Product Innovation Pitch rounds. Choose your available time and join us:
• Product Innovation Pitch Round one: 13:30 ( The Lab)
• Product Innovation Pitch Round two: 15:30 ( The Lab)



Share this