Awin Thoughts: Affiliate Marketing is dead? Did anyone tell affiliates?
Written by

Kevin Edwards on

.
Another day, another article proclaiming the death of a perfectly vibrant digital discipline. What is our obsession with biting the hand that feeds us?
Share this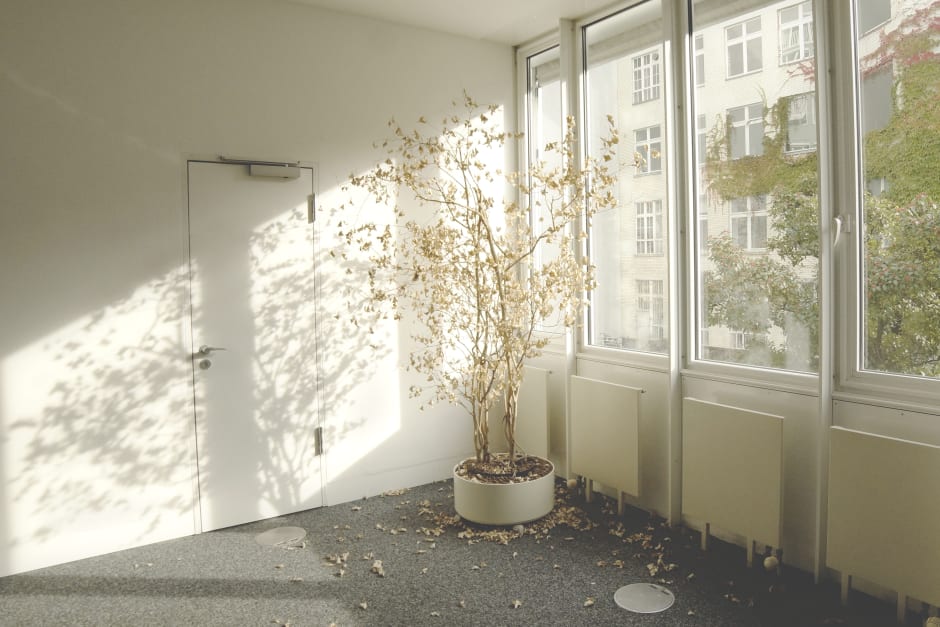 Apparently it's affiliate marketing's turn this year. If that is the case I'll not bother returning from my imminent holiday. RIP affiliate marketing, born c.1996, died 2019, it was nice knowing you.
But what if affiliate marketing isn't actually dead. In fact it's alive and kicking, and doing what it always does, morphing and evolving to the changing digital landscape.
Reinvention for the sake of it
This is nothing new, we've been here before. About ten years ago, as return on investment became an increasingly important focus for marketers, so the affiliate channel tried to reinvent itself as performance marketing. Soon that phrase became increasingly meaningless (what's the point in doing anything if you don't anticipate it will drive some sort of performance outcome?) and, reinvigorated by continued growth and developing professionalism, affiliate marketing rediscovered the spring in its step.
But wait, lurking in the wings are secret assassins, ready to consign it to the dustbin (again). Apparently affiliate marketing is a bit web 1.0; creaky, uncreative, old-fashioned, obsolete.
Try telling that to the two-thirds of consumers Awin recently surveyed who search out a coupon or voucher before making a retail purchase. Or the 77% of shoppers who make use of price comparison sites before choosing a broadband supplier. Almost half of shoppers consider the views of bloggers and editorial content sites before making an online purchase.
Of course, affiliate marketing is much more than this. Without reiterating the myriad ways that affiliates can connect brands with their next customer, they offer the opportunity to build sophisticated, deep and meaningful partnerships with a whole variety of tech solutions, platforms and businesses.
Affiliate or partner? Who cares?
And that's the point. Those who seek to claim affiliate marketing is dead have fixated on the types of affiliates who grab the headlines and have done so for years. Playing on possible advertiser fatigue that the channel isn't innovating and relies on a limited number of tried and tested partnerships for ongoing success, they claim they have cracked some magic code and unlocked a panacea of previously untapped new opportunities. It is an attempt to contrast the old with the new. If anything, it's meta-marketing. (If I'm honest this also gives me the opportunity to link to this).
The fact is, many of those opportunities have existed for years. Rebranding them as partnerships, distinct from traditional affiliate relationships doesn't do anything other than obfuscate and confuse.
Flexibility and creativity
The only things that limit a brand's success within the affiliate/partnerships/affinity/performance space (delete as appropriate), besides budgetary constraints, are their own lack of flexibility and creativity.
Where brands elevate their programmes, the results are both compelling and convincing.
A well-known electrical brand we work with has spent years collaborating with key suppliers to secure brand budgets on top of their commission payments specifically to build unique, content-rich exposure across a range of partners, not least major publishing houses, layered by commission payments for sales. Such 'affinity' based deals go way beyond the simple 'whack a link up and hope it converts' narrative that some would have you believe encapsulates the channel.
A travel brand which sells holidays but not ancillary products, partners with travel insurance and car hire companies, driving clicks and sales on a revenue share model. They're both an advertiser and affiliate and run the affiliate programme as both an acquisition and brand-partnership opportunity.
The sophistication of the telco sector, using forensic analysis to understand the elasticity of commissions in order to determine what the sweet spot is in driving key consumers, not to mention the critical importance placed on their partners as brand ambassadors would put most others firmly in the shade.
And anyone who had spent time looking at the recent work of the major affiliates in their territory couldn't accuse those 'traditional' voucher and cashback sites of resting on their laurels.
One of my favourite examples remains a coupon app using their geo-fencing abilities to target Christmas revellers at train stations with hotel deals when they had missed their last train home. A simple but genius use of tech to address an obvious consumer need.
I could go on.
I'm not saying the channel is perfect. We've been pretty poor at connecting the heart with the head. We're great at showing numbers on a spreadsheet that show revenue, clicks and commissions, but contextualising that into a creative campaign is often ignored. Groupon's Chris Johnson hones in on precisely this point in his featured article within the latest edition of The Awin Report, 'Telling stories through affiliate marketing'.
Unnecessary and irresponsible
When done well nothing should be needed to try and 'rebadge' the channel. It's unnecessary, and that's why, when businesses claim they have a magic elixir that will supercharge an 'everyday' affiliate campaign, it appears compelling.
But it's equally irresponsible. At a time when digital marketing is under intense scrutiny, everyone with a stake in the affiliate space should be supporting businesses who are legitimately trying to do the right thing by the brands they promote and the customers they serve.
There are a number of current affiliate initiatives aimed at both showcasing and legitimising the channel; the 'size of the market' project in the US that will produce definitive numbers for the first time about the scale of the affiliate market there, the affiliate gold standard in the UK aimed at creating a blueprint for affiliate success. Neither of these indicate to me that the affiliate channel is dead. They are instead opportunities to focus on the collective power of the channel and elevate it to a wider audience.
Affiliate marketing will continue to evolve and iterate, I'm particularly interested, for example, in how new tech partners could usher in a new era of innovation. No one is saying the channel will ever be perfect; it will regularly throw up dilemmas and induce headaches. But that is a collective challenge. Now is the time to pull together to share and celebrate, not divide, confuse and undermine.
Read the Awin Report for more insights from the network
Share this