Awin wins 'Best Affiliate Platform' at Digiday Technology Awards
Written by

Maura Reidy on

.
Recognising technology modernising media and marketing, Awin is thrilled to be named 'Best Affiliate Platform' at this year's Digiday Technology Awards.
Share this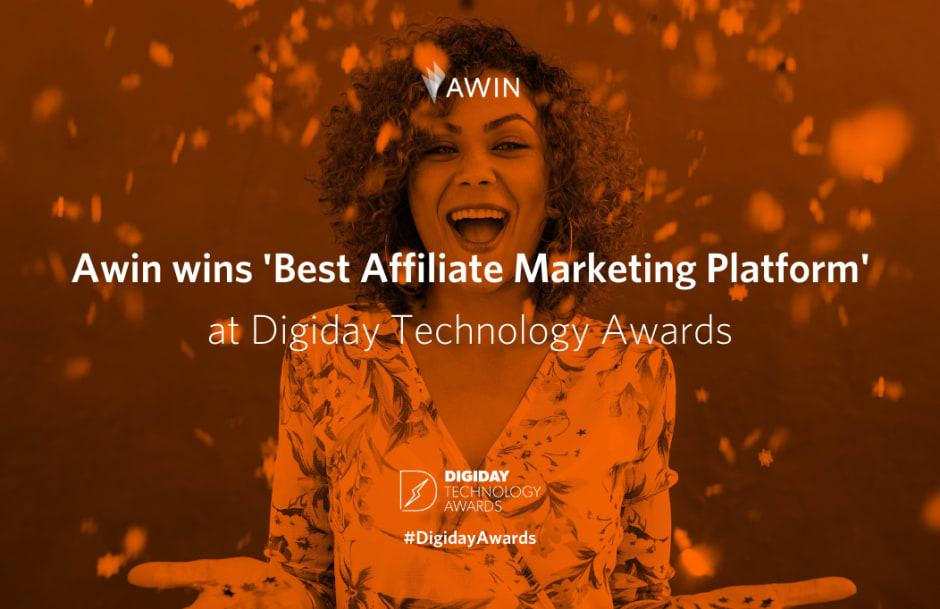 Monetisation and marketing are only as good as the technology that drives them. The 2020 Digiday Technology Awards winners were critical in helping media, marketers and retailers generate revenue from content, capture target audiences and maximise the digital landscape by utilising their best-in-class, data-driven solutions.
Awin is proud to be named this year's 'Best Affiliate Platform' at the Digiday Technology Awards. With 20 years of industry experience, Awin connects 15,200+ brands with the 211,000+ content creators, website owners and technology partners on our global affiliate network to boost their revenue generation, enabling them to utilise our innovative technology to create easy and open avenues for new partnerships.
Awin's COO Adam Ross, comments: "With a mission to become the partner of choice globally for affiliate marketing, Awin is delighted to be named 'Best Affiliate Platform.' This recognition from the industry proves we are firmly on the right path to achieving this, leading the channel with best-in-class technology, partnership opportunities, and expert teams."
Congratulations to all of the 2020 Digiday Technology Awards winners. To learn more about leveraging Awin's technology to elevate your own digital marketing efforts, click here.
Share this