What it Takes to be an Affiliate Marketer
Affiliate marketing has firmly established itself as one of the most important online marketing channels for large and small advertisers alike.
Share this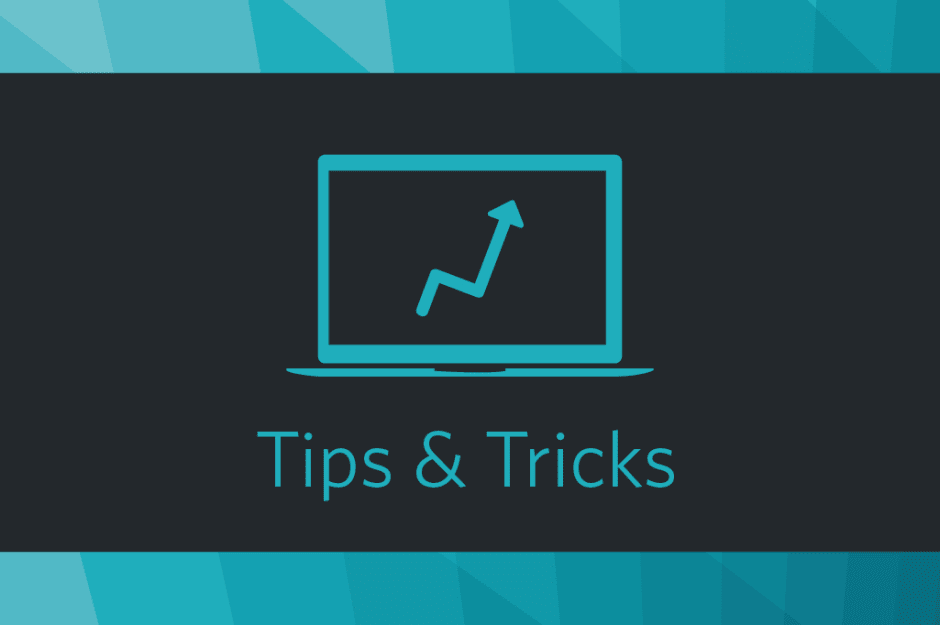 For publishers the channel has opened up so many revenue sources, seeing small websites transform into large nationwide brands. For others it's been a hobby that has turned into a full time profession.
But what about the professionals that work in our industry? All the network, technology, agency and service led individuals that make up a huge part of the market? Does affiliate marketing provide a long-term credible profession? Or is it a stepping-stone onto a wider career in Online? Can you make a long-term career out of affiliate marketing?
A few weeks ago the team at Awin had a lively debate over a hypothetical accolade of who is 'the best affiliate marketer' we know. The responses and depth of feeling to help answer this drew a wide variety of opinions.

So what does it take to be a really good affiliate marketer?
Relationships
Being personable is a skill that gets you far in any career; if you can persuade, empathise and build rapport with people you're more likely to get on and go far. That's true everywhere, but is it essential in affiliate marketing?
We hear so often that this is an industry built on relationships. Nick Caulfield, Client Services Director argues, "I don't think you have to be a social butterfly to succeed, more a social chameleon. I find some of the best affiliate marketers are those that can read a room and instantly adapt."
From a service provider point of view, yes it's of course incredibly important to build relationships, but equally it's fair to challenge that any client would value expertise over a friendly face. It's true there will always be those who dread interaction, or are awkward at the 'social' side of this industry. In some cases these individuals over compensate by focusing on strengthening their knowledge and offsetting with hard work.
However, you can't fulfill your potential without communication in affiliate marketing. Technology and automation are still underpinned by relationships and that human element is vital. As tools develop we all need to work smarter to be efficient but, as wonderfully depicted by Andreas Ekström, somewhere at some point there is a person who makes a decision because of how they feel.
Experience and a proven track record
This is where the longitude of the industry is important, if affiliate marketing was completely made up of transient individuals all eager to move into other channels, or didn't see the value in encouraging specialism as an industry I think we'd suffer a poor fate. "Success rate" was how Joelle Hillman, Account Director described this.
It's not just about saying you've worked with certain names or on certain projects, but did you improve those projects or campaigns? Leaving a strong legacy is really important to gain credibility. Experience can't be bought or learned in a matter of months.
Balance
An all encompassing idea is being able to contextualise and understand the ecosystem. A good affiliate marketer will have depth of understanding to relate to all parties in the industry. What might make you good at a network won't be the same if you move into a publisher business, or even set up your own publisher business. A strong understanding of how publishers, agencies, networks, technology partners, and clients can collaborate to get the best result is a demonstration of a good affiliate marketer.
An evolving digital mix demands constant curiosity for other channels, and understanding how all channels work together is crucial. Being a specialist in one part of the mix doesn't mean blindly championing that channel without an understanding of how decisions and actions impact an overall business. No digital channel works as a silo, and connecting affiliate marketing to online and offline marketing to appreciate business context is important.
Kevin Edwards, Global Strategy Director also added the importance of thinking like a consumer. "We're consumers marketing to consumers, not marketers marketing to consumers."
Every one of us engages with technology and online marketing daily, but we too often talk in an abstract way about 'profiles' or 'targets' rather than consumers and people. Being a good affiliate marketer is about attaching your own feelings and experience to your careers at work. As a consumer how do you shop, and as an affiliate marketer is that how you think?
Technical ability and Data analysis
Of course the need for technical expertise will differ from role to role, but fundamental ground knowledge of technology is imperative. The very best affiliate marketers use this knowledge to truly appreciate linking, traffic generation and monetisation tactics. Technical competency also advances the ability to understand compliance, regulation and circumvention techniques. Technical ability underpins the difference between success and failure. How to build a website, create and drive traffic with a focus on value and performance is so often overlooked as a critical skill.
With technology enhancement comes the inevitable need to use and respond to data. No decisions can be made because of a 'hunch' anymore. With so much data available there is a need for individuals to have the ability to extract data, read it, interpret it, and use it to gain insight and advantage. This is the signal of someone who truly understands the marriage between marketing and technology. A good affiliate marketer is able to look at numbers and identify meanings that can be applied to the real world.
Commercial awareness
Having sound commercial awareness was always going to be cited as important, but nevermore so than in affiliate marketing. Commercial sensitively has to span an understanding of the perceived worth of services – be it network fees, affiliate commission or a tenancy rate card. Placing value in the channel is something that over the years has seen an eruption of debate and mistrust. How much value do advertisers place on a new customer? What about a sale from a voucher code site? Does affiliate marketing offer the right monetisation opportunities over adwords for a publisher? How do you place a value on upper funnel activity from a blogger, and how do you build a strategy around this? In fact, having commercial awareness isn't an afterthought; it's the main artery of a good affiliate marketer. It's not just about how you pay for something, it's whether that payment helps or hinders.
Courage to innovate and challenge convention
The final point, and the one that is often the most abstract is a thirst for innovation. As online marketing constantly moves forward the best affiliate marketer needs to be progressive, without fear of the future, or too much sentimentally for the past.
A good affiliate marketer should be disruptive, Chloe Williams, Account Director says. "A lot of our industry is based on processes and schools of thought which haven't changed in many years. A good affiliate marketer should challenge the way we work and the conventions of the industry to ensure that it's fresh, innovative and not falling behind the other digital channels."
By challenging convention, innovation often pushes forward a campaign, a way of thinking, a career and even an industry.
Conclusion
There are so many requirements to build a strong affiliate marketer, as our debate exemplified.
There isn't a one size fits all to what makes a good affiliate marketer. The skills required will differ based on the multitude of roles within the discipline. What is key is that a good affiliate marketer has the ability to adapt, to appreciate the industry from the perspective of its many faces. This idea of adaptation also relates to how the best affiliate marketers move with the times. As the industry changes and develops a good affiliate marketer can demonstrate staying power as a specialist in their field. They'll be able to read and contribute to the requirements, challenges and innovation in an industry that looks very different to what is was 5 years ago, and to what it will look like 5 years from now.
As an industry we've quite often fallen short of appreciating the complexities required to make a long term credible career from the channel. It's fair to say that most of the senior affiliate marketers in the industry somewhat stumbled into the profession when the channel was fast emerging. Today we are a very different and established industry.
The channel needs to embrace the challenge of nurturing talented individuals who can look at affiliate marketing with the potential to offer an aspirational career. Many individuals have demonstrated that being a good affiliate marketer doesn't have to be a stop-gap profession, but proving that on a wider scale still remains a challenge.