From The Apprentice to Affiliate Marketing: A Success Story
Written by

Maura Reidy on

.
What can industry professionals do to adapt and nurture the emerging client segment of micro-SMEs to facilitate grassroots ecommerce growth within the channel?
Share this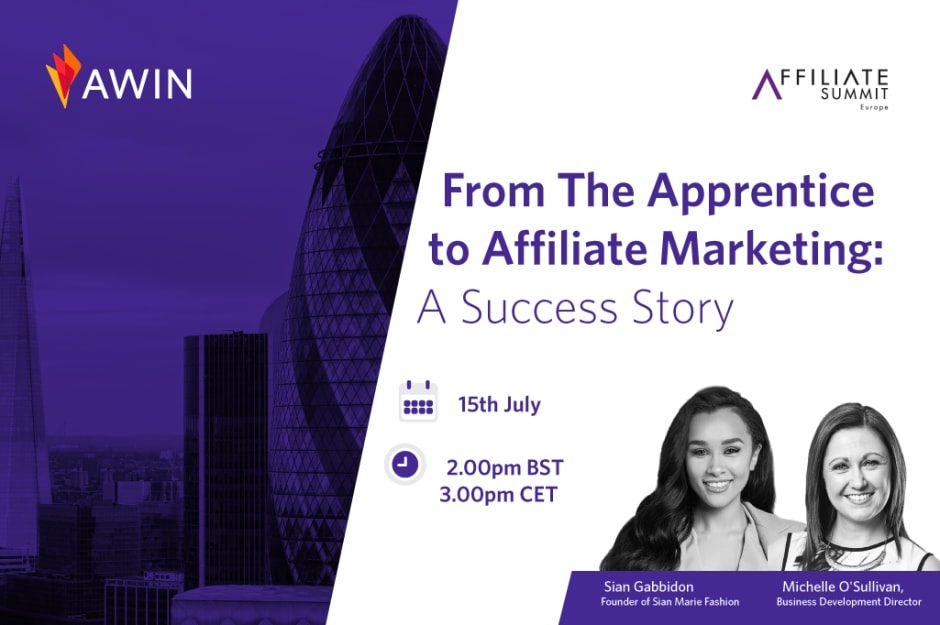 Following last week's three day content takeover with Affiliate Summit Europe: Remote, the European affiliate industry will now be able to improve their understanding of how smaller businesses, SMEs and entrepreneurs are leveraging affiliate marketing to grow their online revenue.
At 2pm BST / 3pm CET on Thursday, 15th July, Affiliate Summit Europe will host a standalone webinar, From The Apprentice to Affiliate Marketing: A Success Story, focusing on Awin Access and one of the UK's first pilot programmes. Awin's entry-level solution launched in the UK in January following a successful year-long pilot, and has recently expedited launch in several European markets in an effort to support micro-SMEs during the COVID-19 crisis.
The webinar will feature Awin's Business Development Director, Michelle O'Sullivan who has been at the helm of the Awin Access project since its inception. With Micro-SMEs accounting for the lion's share of SME businesses in Europe, Michelle will begin by showcasing the opportunity for the channel to embrace this client segment, defining their specific needs from the learnings gained working closely within them for the past two years. This session is designed for professionals within the channel to understand how to adapt and nurture this segment to facilitate the growth of grassroots eCommerce and is suitable for consultants, agencies and publishers who are interested in partnering with these brands.
Michelle will be joined by special guest Sian Gabbidon, founder of beach and loungewear brand Sian Marie. Attendees may recognise Sian from 2018's The Apprentice, where she won a £250,000 investment and backing from Lord Sugar. As one of the first brands to benefit from Awin's self-managed solution during its UK pilot, Sian will discuss her experience of using the Awin Access solution. Viewers will hear the established entrepreneur's success story, as well as a chance to understand how her and the Sian Marie team have adapted during the COVID-19 pandemic. The session will conclude with an audience Q&A.
Designed to inform and inspire anyone looking to utilise the power of the affiliate channel to grow their business online, make sure your register your place today and click here for more information on Awin Access.
If you're interested in joining the Sian Marie affiliate programme, you can learn more here.
Share this