Awin Group Sector Insights Webinar: Influencer Marketing
Written by

Nicola Wellington on

.
We discuss the impact influencer marketing can have to optimise your Q4 strategy with Orpiva, Tagger Media and Viral Group.
Share this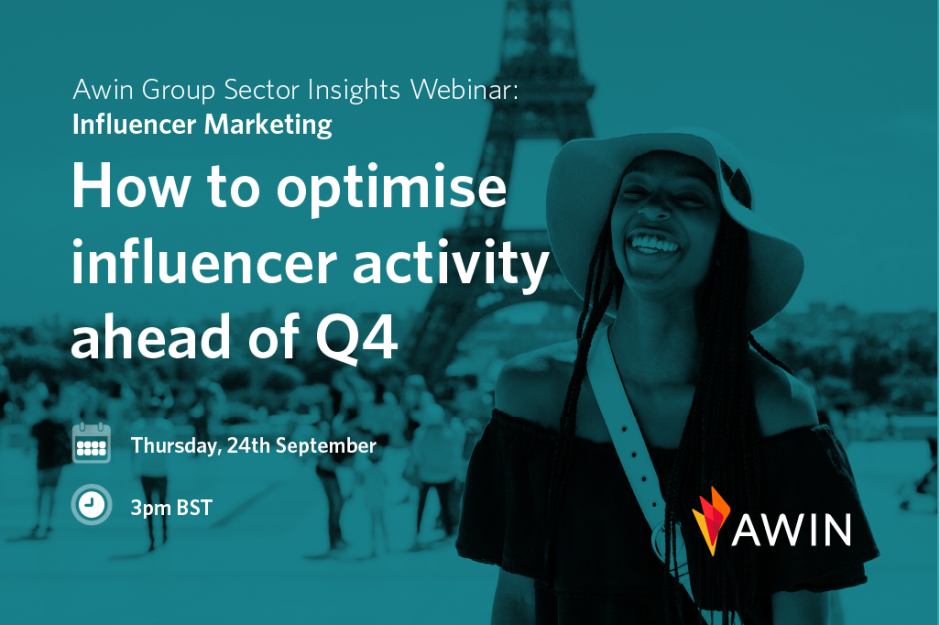 At 3pm on Thursday 24th September, join Awin's influencer focused webinar ahead of the biggest quarter of the year.
Influencer marketing has more than proved its worth throughout 2020, surviving a global pandemic and evolving to consolidate virtual relationships between brands and consumers. As marketers prepare for Cyber Weekend and the Christmas period, we assess how brands can plan ahead with the gift that is influencer marketing.

Hosted by Awin's Influencer Partnerships Manager Francesca Dakin, our panellists will discuss all things influencer marketing. We will debunk the myths surrounding influencer campaigns, the importance of authenticity and the art of influencer communications, plus there will be extra time for audience questions.

Panellists
Ana Thorsdottir, Head of Business Development & Partnerships for EMEA at Tagger Media
Nick Jackson, Chief Marketing Officer at Orpiva
Alex Chavez-Munoz, Talent and Brand Director at Viral Group
Register your place now and join Awin and our panellists at 3pm on Thursday, 24th September.
For any questions please reach out to our Influencer Partnerships team.
Share this