Webinar: From The Apprentice to Affiliate Marketing
Written by

Zhane Hylton on

.
Providing industry professionals with the tools to respond to, mould and develop micro-SME's across the channel; our webinar concluded on 15th July.
Share this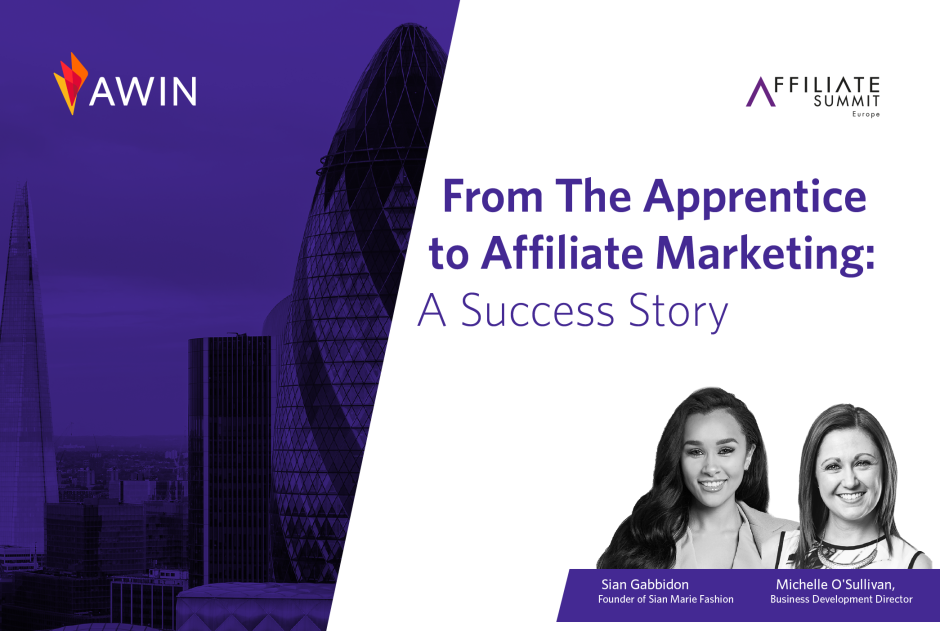 As a segment that accounts for over 90% of all European SME businesses, it's fair to say that the opportunity amongst micro-SME's is currently booming. Awin's standalone webinar with Affiliate Summit saw our Business Development Director and instigator of Awin's self-managed solution Awin Access, Michelle O'Sullivan deep-dived into how to best nurture this segment including learnings from working closely with them.
Detailing how to harness trusted partnerships to grow your business, Michelle shared tips on how to tap into the said opportunity, taking attendees on a journey through the emergence of SME's embracing affiliate marketing to defining their needs and topical trends to name a few. Michelle was then joined by special guest Sian Gabbidon, founder of beach and loungewear brand Sian Marie and winner of 2018's The Apprentice who then shared her personal success story as an entrepreneur, changes taken to adapt to the pandemic, what piqued her interest in affiliate marketing and her experience using Awin Access followed by a live Q&A.
During the live Q&A, Michelle and Sian fielded and responded to a selection of queries such as what is required to join Awin Access, how it works for consultants, conferring Sian's favourite tools to use before finishing with Sian letting us know how she thinks Michelle would do on The Apprentice.
Click here to watch our webinar.
Due to its success in the UK pilot, the launch of Awin Access has been expedited and is now live in the UK, DACH, Benelux, Italy and Spain; currently piloting in France and The Nordics. If you'd like more information on Awin Access, click here.
If you're interested in joining the Sian Marie affiliate programme, you can learn more here.
Share this