Publisher Spotlight: Kelkoo Group
Written by

Maura Reidy on

.
Connecting retailers and consumers, Kelkoo Group tell us more about their product range and share stories of success.
Share this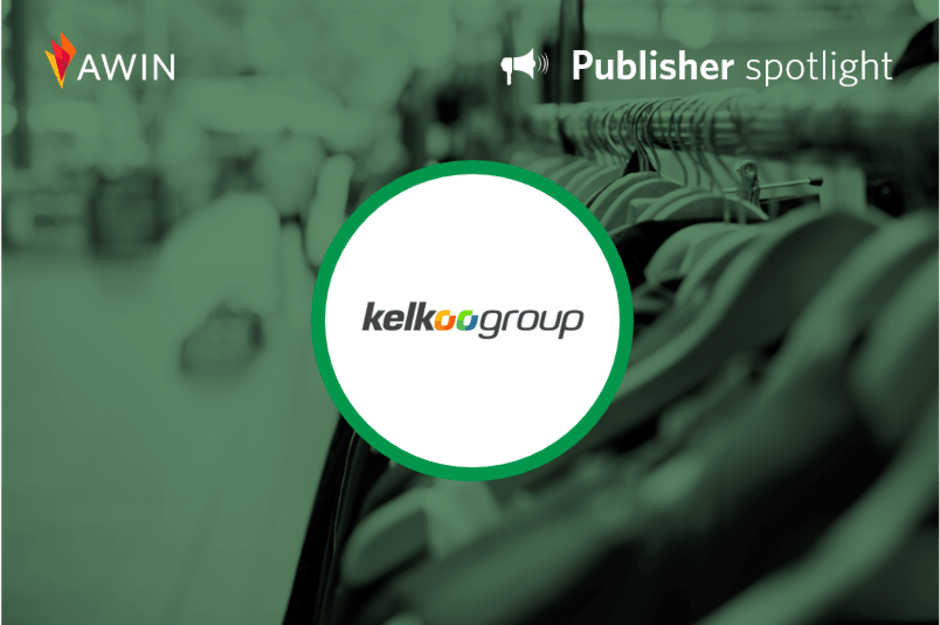 Kelkoo Group is a global e-commerce marketing platform connecting retailers and consumers. With extensive experience in market, they work with a network of leading brands and retailers in addition to their premium publisher network, providing quality traffic to 40 million e-shoppers monthly. To date, their global network consists of 20,000 retailers and 2,700 publishers with whom the group work to provide performance solutions from the Kelkoo Group product range. Their 14 well-known comparison shopping sites have become household names across Europe, providing choice and fair pricing for online shoppers.
Kelkoo's product range consists of comparison shopping sites, search and CPC or CPA, targeted traffic models, Google Shopping Ads and White label solutions for clients looking for an off-the-shelf solution. Celebrating 20 years in the e-commerce and digital marketing sphere, this year Kelkoo launched in four new markets: Romania, Greece, Hungary and Slovakia, bringing their global reach to a total of 26 countries.
Partners: Kelkoo Group and Awin
Since partnering with Awin this year, Kelkoo have experienced a variety of key benefits. The partnership has seen the group increase growth across their advertiser portfolio and has also enabled Kelkoo to benefit from new introductions to various key advertisers and agencies across their markets. This increased exposure has also benefited the Kelkoo brand, enhancing their reputation and coverage as they continue to expand across Europe and beyond.
What do their clients say?
Kelkoo works with any retailer and/or brand looking to explore the differing options available to them within the e-commerce space. Their global network of 20,000 retailers continues to grow, as more and more merchants are seeing the benefits of making the switch to Kelkoo Group.
"Based on our initial experience of working with Kelkoo Group, we were keen to expand our relationship across our digital marketing positioning and begin to make substantial savings for our online campaigns." James Wilson, Senior Digital Acquisition Manager, River Island.
"Since on-boarding to Kelkoo, we have seen fantastic results so far. In just over one month, CPC has dropped by 31% and clicks have increased by 32%. The increase in traffic combined with a lower CPC has contributed to a higher ROAS which we are delighted with. We look forward to continuing our growth in visibility and benefit from lower CPC's." Rebecca Poole, PPC Executive at Prestige Hampers.
Client Success Story: Kelkoo Group and River Island
Kelkoo has provided campaign solutions to a variety of much-loved brands and retailers in the UK and beyond. One of these was high-street fashion favourite River Island, who were looking to improve on their existing PLA strategy. With over 60 years of experience in market and six online sites operating in four currencies, River Island was looking to attract new traffic to their sites and increase efficiencies across their overall PPC spend.
River Island were looking to partner with a trusted CSS partner, enabling the platform to broaden their reach while maximising their overall campaign spend. Familiar with Kelkoo Group, following an existing relationship through performance product solutions, they were looking to switch a proportion of their existing CPC spend over to one of Google's Premium Comparison Shopping Partners.
Following support from Kelkoo's in-house tech teams, River Island linked up their Google AdWords Account with Kelkoo Group's infrastructure to benefit from an overall cost saving from day one.
Want to know more?
To find out more about Kelkoo Group, their latest news and more client success stories, read their blog here.