Awin, TalkTalk and Giftcloud: Digitalising reward card incentives
Written by

Lee Metters on

.
The trio teamed up to capatalise on the reward card incentive space, successfully executing an agile campaign while maintaining excellent customer service.
Share this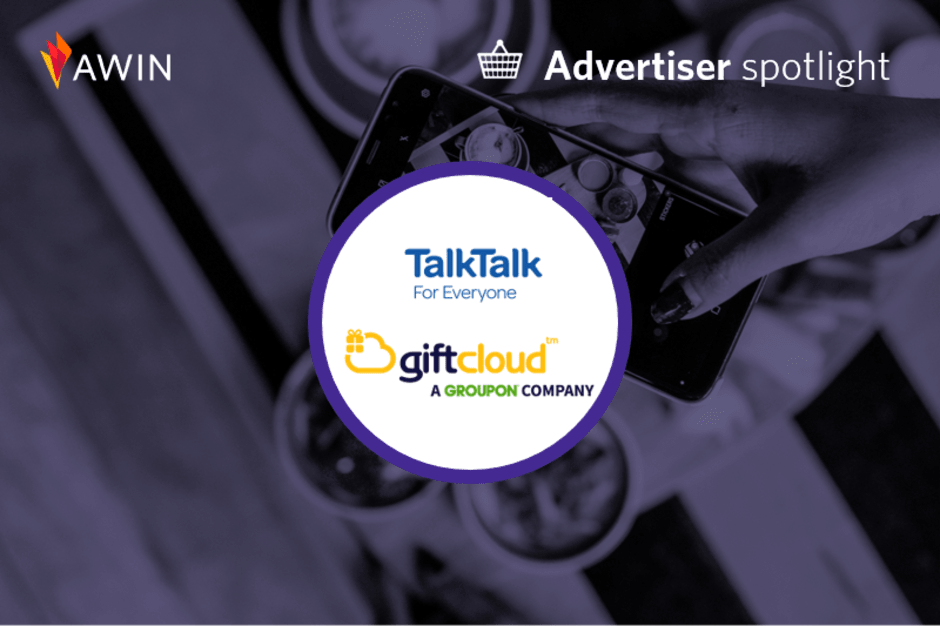 The broadband sector is becoming increasingly competitive. Many internet service providers will offer customers a reward card or pre-paid MasterCard to further incentivise them to purchase. TalkTalk wanted to further capitalise in this space, so teamed up with Giftcloud to digitalise their reward card activity, whilst working with Awin meant TalkTalk were able to increase the volume of acquisitions at scale and deliver excellent customer service.
Objectives
The tri-party of Awin, Giftcloud and TalkTalk collaborated to deliver agile and targeted campaigns with three core objectives in mind:
Increase overall volume and exploiting the student market
Deliver an outstanding customer journey that is informative and seamless for any customer to follow
Provide accurate and regular reports to review campaign performance
Increasing volume with value
Using Giftcloud's insight into customer purchase behaviour and appetite for a variety of different reward cards, alongside Awin's unparalleled publisher insight, enabled TalkTalk to capitalise on performance and gain share in what is often considered a mature market. In September, TalkTalk launched a reward card for 'The Great British Pub' targeting students with a 12 month Broadband campaign. The offer was featured on a number of media sites and was run in parallel with additional reward card incentives on BAU activity. The campaign resulted in an increase in the number of customer acquisitions by +380% when compared against the previous quarter.
Providing excellence with customer service
With an increasing number of acquisitions, the Awin and Giftcloud teams set about streamlining the customer journey to further increase customer conversion and overall campaign performance. The terms and conditions were tweaked to be more clear, key information was highlighted throughout the customer journey, and the customer detail capture page was adapted and streamlined.
Results
Using digitalised reward cards enabled TalkTalk to substantially increase their performance across a magnitude of different affiliate partners. The total number of customer acquisitions increased by +188% YoY, with Fibre products, the main product focus area for TalkTalk, increasing +325% in the same period.
On average, only 0.2% of customers throughout the 2018 campaign got in touch with the customer service teams.
Awin and Giftcloud were able to provide TalkTalk with regular analysis of page traffic, publisher performance and customer reward card selection. This enabled accurate planning and further performance optimisations.
Want to know more?
To learn more about the TalkTalk affiliate programme, please see here.
To learn more about working with Giftcloud, please get in touch with our Publisher Services team here.
To learn about starting an affiliate programme with Awin, please see here.