Awin launches module in the PrestaShop Marketplace
Written by

Natasha Griffiths on

.
Awin further supports small business growth by offering 300,000 PrestaShop ecommerce sites seamless integration with its affiliate platform.
Share this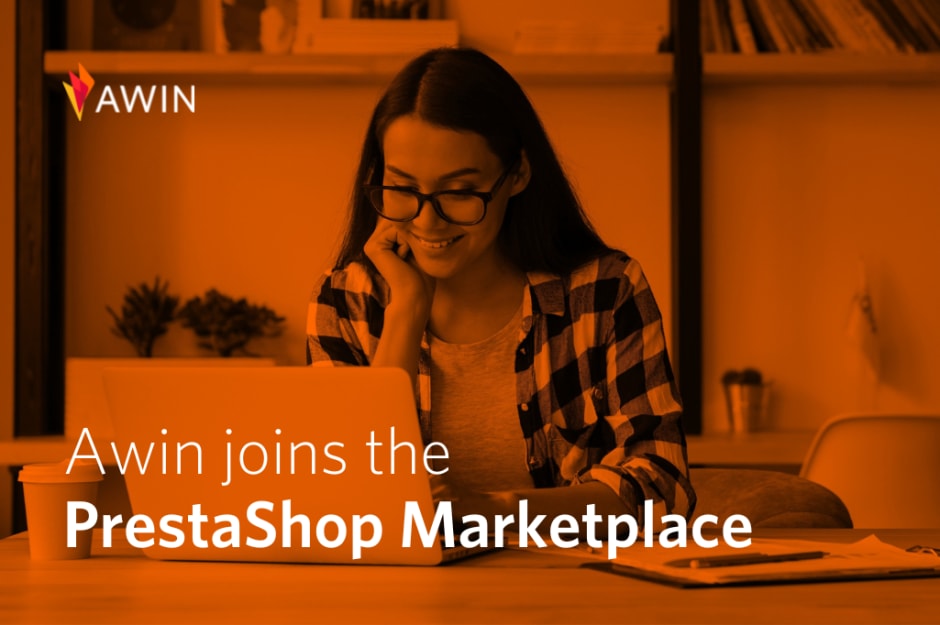 Global affiliate marketing platform Awin is now part of the PrestaShop Marketplace, offering businesses access to over 240,000 digital partnerships to drive traffic and online sales.
The move builds on a hugely successful integration in 2020 with Shopify, and aims to expand the opportunities afforded by Awin's small business solution, Awin Access, to an even wider audience.
Awin Access offers beginners and small businesses the opportunity to launch a self-managed affiliate programme with low costs, minimal commitment with no experience in affiliate marketing required.
Awin partners (also known as affiliates) will promote PrestaShop brands (known as advertisers) to their online audiences, giving access to new customers via influencers, price comparison websites, content creators such as bloggers and technology providers who support website enhancements and increase conversion.
Awin tracks, reports and organises payments within one easy to use platform, and with the new simple integration steps from PrestaShop, online ecommerce growth for small online businesses has never been simpler. What's more, Awin partners are only paid on successful transactions, so marketing spend and return on investment is manageable and measurable.
Michelle O'Sullivan, Global Customer Success Director for Awin Access, explains:
"Having driven over €200m in global sales revenue for small businesses over the last two years, Awin has enabled thousands of ecommerce sites to easily start-up an affiliate programme and enhance their online store, through simple plug-ins readily available via their website platforms. After a successful launch with Shopify in 2020, integration with reputable global ecommerce platform PrestaShop is a natural next step for Awin Access. This partnership will continue to lower digital barriers for smaller and growing ecommerce businesses, giving them access to the growth opportunities provided by affiliate marketing."
For businesses looking to launch a programme through PrestaShop, you will need to join Awin to receive your advertiser ID. Then you simply go into your PrestaShop Marketplace and install the Awin module.
Share this