Awin appoints Group People and Culture Director
Written by

Maura Reidy on

.
Group People and Culture Director Cinzia Campanini will lead the transformation of the HR department and develop its people-centric vision for the future. 
Share this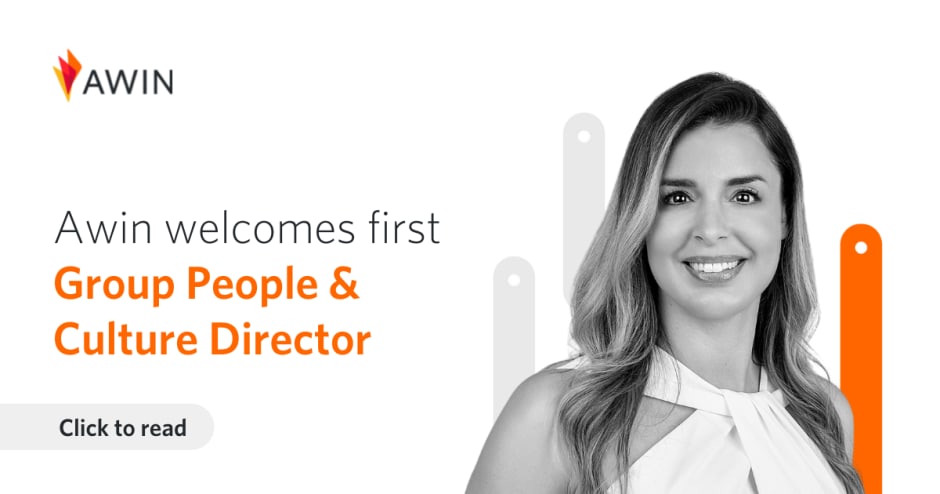 Tasked with developing a future-proof talent strategy and supporting the business in sustaining and growing its dynamic workforce, Campanini will ensure all employees have access to the training, talent support, and initiatives required to foster a productive, collaborative, and inclusive work environment. Campanini will work closely with HR teams, the Executive Board, and across all functions of Awin, to develop employee experience and engagement, leadership development, talent and learning, D&I, people analytics, and HR operations.
With previous leadership roles at software company Vizrt Group and multinational organisation ABB, as well as positions within management consulting, academia and research, Campanini brings over a decade of experience in HR business partnering, change management, talent and learning, and People and Culture transformation.
Commenting on her appointment, Campanini said, "The size and quality of Awin's people and culture teams is a clear sign of its commitment to employee engagement, quality of leadership, sustainability, as well as diversity, equity, and inclusion. I'm excited to be joining the team to build on these already-strong foundations and work towards Awin's ambitious goals, supporting management and staff along the journey."
Adam Ross, CEO at Awin, commented, "We're delighted to have Cinzia on board to lead our HR transformation and strengthen our efforts to represent all employees even further. Employee engagement and company performance are intrinsically linked and being the best we can be for our employees allows us to be the best we can be for our clients and partners. Our people and culture teams have made great steps on our journey so far, and now with Cinzia's experience, talent and commitment, the sky is the limit for what we can achieve."
Awin has been recognised in the UK and across other countries for its workplace culture and was recently named by Glassdoor as one of the UK's Top Companies for Senior Leadership, ranking in fourth position. Its employees have access to a breadth of wellbeing initiatives, including mental health coaching, a four-day work week, working from home subsidies, and the opportunity to work abroad in one of its global offices.
Are you interested in joining Awin's community? View our full list of career opportunities here.
Share this