Save the Date: Awin Group Agency Sector Insights Webinar
Written by

Jessica Brown on

.
In the first of two special webinars, we examine the current state of affiliate marketing globally from an agency perspective. 
Share this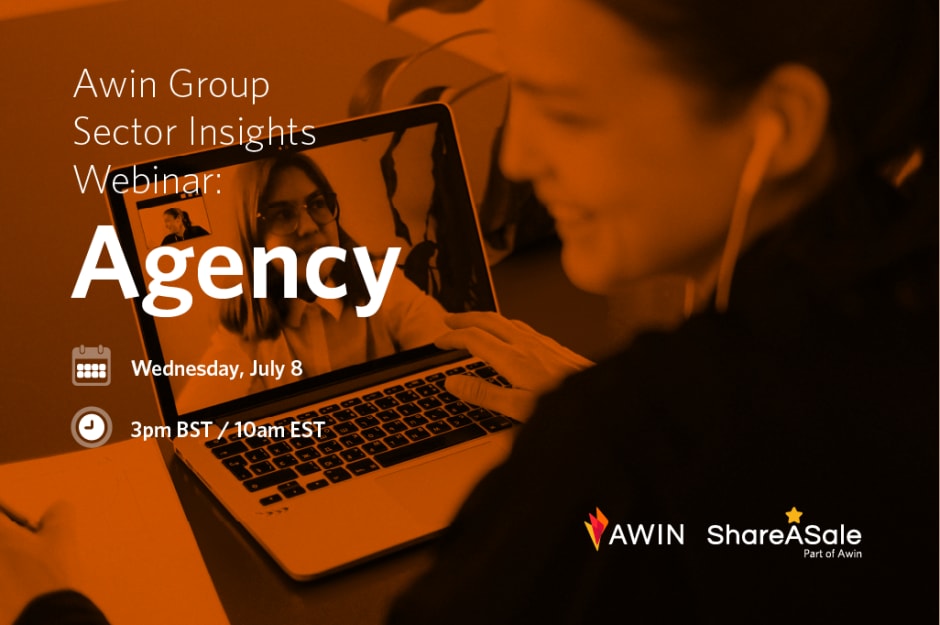 How have agencies been affected by the last few months of lockdown? And what will they and their clients make of the new normal sweeping its way across the digital advertising and ecommerce industries?
For an inside view on the agency perspective on these radical changes we're experiencing and how they may affect affiliate marketing in the future, join Awin's Agency Partner Jessica Brown and our panel of leading agency figures from across the globe.

Agency panellists joining this webinar:
RSVP for the Awin Group Agency Sector Insights webinar here, as well as register your interest for our upcoming finance and US agency sector webinars.
Missed your chance to attend our previous global sector webinars? Click to watch telco & services, retail, travel and fashion. For more information on COVID-19, please visit our information hub where we bring you the latest news from Awin, as well as links to network insights and useful pointers, alongside wider updates.
Share this