Awin & BT Group: Cutting across brand borders
Written by

Ben Leach on

.
Building a group vision through cooperation and insight, the BT Group and Awin affiliate teams acheived account management excellence.
Share this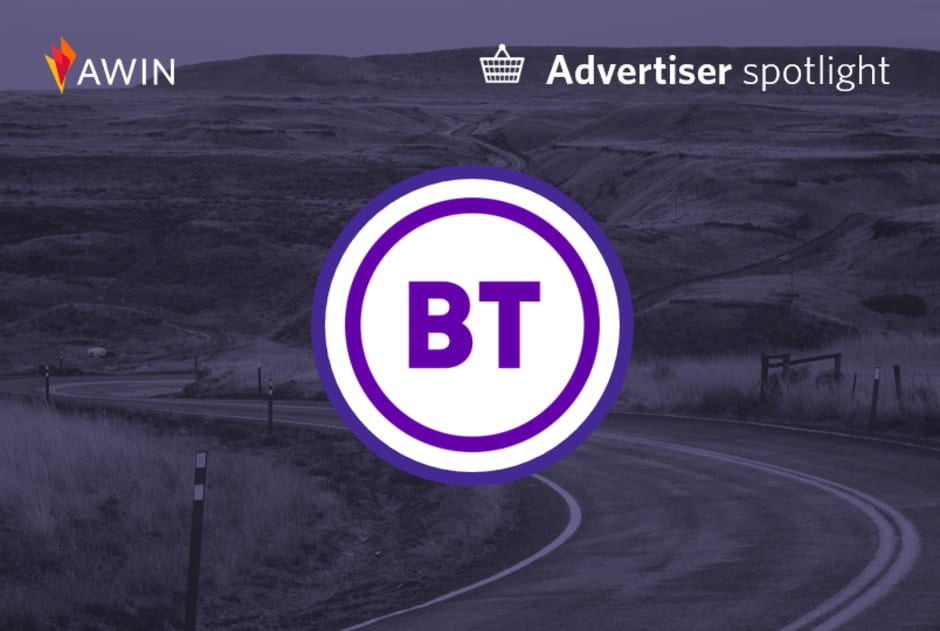 Affiliate excellence
The affiliate teams for BT Group and Awin established a strategic vision for cross-group collaboration and insight sharing which enabled them to hit both quantitative and qualitative measures of account management excellence in 2018. The account management teams successfully streamlined processes, helped to reduce in-group cannibalisation, enabled BT Group to maintain target market share, and generated top publisher growth.

BT Group now comprises of three leading broadband and mobile providers: BT, EE, and Plusnet. Incorporating three distinct brands and three individual strategies in to one over-arching affiliate vision was a task that required all teams to come together and work closely to achieve the set objectives. Awin project-managed the strategic vision and process changes behind this and instilled a cross-group approach across the individual brand teams.


Clear objectives
The objectives set out for the account management teams were focused on overcoming the challenges of establishing a unified approach for three distinct brands, each with individual focuses and aims for their affiliate programme. Each brand also had well established processes in place for the Awin account management teams, which required a cross-group change to enable account managers and senior management to focus on a strategic group approach. The Awin senior management team took the initiative to bring together all of the BT Group brands' affiliate teams for the first time within the framework of a cross-group strategy day to gather feedback and collaboratively discuss individual brand and group focuses to come up with an action plan. These objectives were split into three different approaches:
Processes & Efficiencies
Data sharing & Cross-group Insight
Publisher Education & Affiliate Advocacy
| | |
| --- | --- |
| Objective | Goal |
| Alignment of BT Group brands through shared affiliate strategy | Align publisher meetings (group QBRs) and exposure booking (group cost-saving of minimum 20k per month) |
| Reduce in-group cannibalisation of sales across brands through improved exposure planning and weekly insight sharing | Maintain 40% market share (2018 yearly average) for the group within the broadband market |
| Improve processes & efficiencies across Awin account management teams for BT Group | Reduce time spent on manual tasks by 20% across Awin account management teams |
Results & effectiveness
The actions from the group strategy day were implemented against a quarterly checklist to ensure these hit the overall group objectives of maintaining market share, achieve cost-effective group exposure booking, and reduce time spent on manual tasks. The BT Group and Awin teams were able to hit and exceed these targets:
Maintained group market share (2018 average) in an ever-growing & aggressive market.
Achieved significant monthly cost-savings across the group, which was re-invested in alternative exposure through the channel, thereby diversifying the publisher base the group was actively working with in 2018. The teams also booked effective exposure for key release dates in the telecoms vertical cross-group, creating a more aligned approach.
Effectively aligned group processes: time spent on administrative tasks was reduced by 25% across the group account management teams, allowing an additional combined 30 man-hours to be invested in to strategic tasks per week to further future-proof and enhance all affiliate programmes within the group.
Building a group vision through cooperation and insight, the BT Group and Awin affiliate teams acheived account management excellence.
Want to know more?
To learn about starting an affiliate programme with Awin, please see here.