Wowcher: A network migration with the wow factor
Written by

Brendan Johnson on

.
In search of greater tracking reliability and long-term innovations to enhance their affiliate programme, Wowcher successfully migrated to Awin in June 2020.
Share this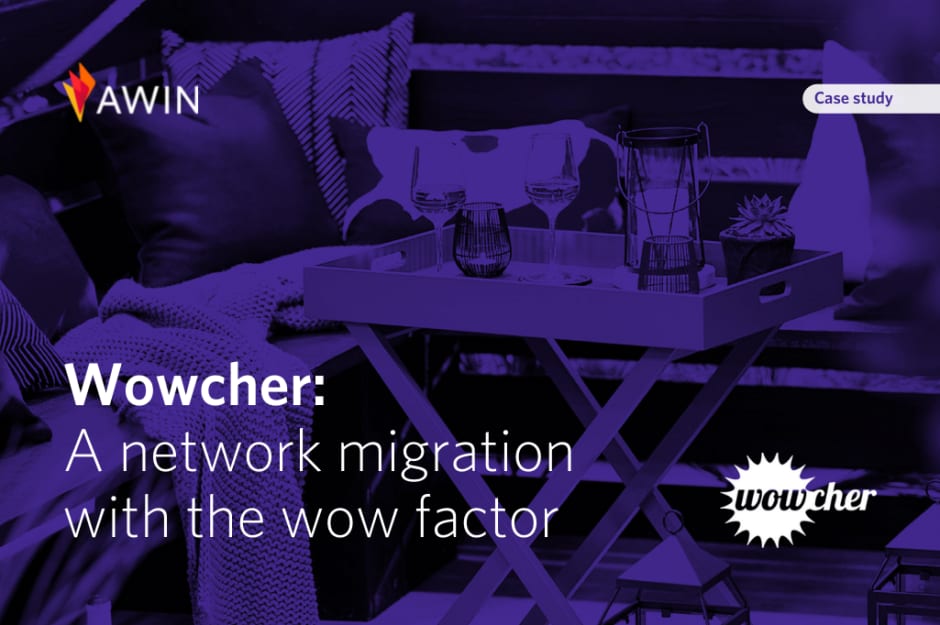 Due to Wowcher's concerns around tracking reliability, they partially migrated their social publishers to track via Awin. Following this success, the brand signed a full contract to migrate the whole affiliate programme to Awin in June 2020.
The Objectives​
Smooth transition of current partners from CJ to Awin for a successful launch.
Onboard publishers that are new to the brand to increase new customers, as well as optimising current partners.
Futureproof the technical setup of the account.
Provide long-term innovation to the programme.
The Approach
Created a document with all current CJ partners, including the contact email, CPA rate and cookie length.
Directly emailed the partners one month before migration launch, with weekly chasers for any partner who didn't respond to confirm.
GAP analysis on competitors to recruit new partners.
Strategy meeting prior to migration, as well as following migration to ensure alignment between team on objectives.
Implement Server2Server tracking to protect publishers against browser changes and atypical user behaviour.
Present Wowcher with Awin's latest innovations: In-app tracking & affinity partnerships.
The Results
Increased the active publishers by +168%
49% of the transaction are tracking S2S
30% of revenue is tracked in-app for affiliates live with app tracking
Actively promoting 50 advertisers as part of the brand-to-brand partnerships initiative
If you are interested in working with the Wowcher affiliate programme, please feel free to get in touch with Jasmin Myton.