There are so many options out there, it's hard to know what's most suited to you, your business and your clientele. Not to mention your budget is probably a little tighter than that of big businesses and organisations; so you're probably more focused on seeing a good return on your investment.
At Awin, we completely understand this and from our experience of partnering with over 1,500 SMEs in the UK, we know that affiliate marketing works for small businesses too. Our affiliate platform can suit any niche or budget. In our Affiliate Marketing Guide for Small Businesses we'll explain how you can be successful with affiliate marketing in your business. But first, we'll discuss what affiliate marketing actually is, how it works and what it can do for a small business like yours.


What is affiliate marketing?
Affiliate marketing is a performance based method of marketing that continues to be adopted by more and more companies as a risk-free way to improve brand awareness, traffic and sales. A publisher (also known as an affiliate) generates awareness and sales for an advertiser (also known as a brand, merchant or business), by promoting the advertiser's products and/or services to their audience, and is subsequently awarded a commission for the sales they make. Awin's platform enables advertisers to create suitable programmes, find suitable publishers to work with and monitor the programme's performance.
The publisher acts as a kind of middleman between the product or service and the end consumer, but all publishers take different approaches to creating their sales.
Reaching new audiences can be a real challenge for small businesses. By using an affiliate marketing network, advertisers may be able to reach audiences in a way that they wouldn't be able to alone. Or that could take years to build trust and value with. Through working with a network's established audience and publisher reach, new sales and brand awareness can be generated more easily.
An individual or business of any size who wants to maximise their existing audience or create new revenue streams can become a publisher. Publishers may use a website, blog, social media and other digital networks to encourage sales or traffic to an advertiser's service or product.
Some publishers consider affiliate marketing a passive income stream, as other than the initial set up, they don't have to change what they're doing to begin generating revenue. This is certainly true in some cases, particularly if the publisher already has an engaged and dedicated audience. Having said this, at Awin we view affiliate marketing as something that is constantly evolving and therefore there are always new ways to adapt and improve marketing programmes to maximise profit both for the publisher and the advertisers they work with.
Affiliate marketing could be viewed as a digital form of the old fashioned 'word of mouth marketing'. A business creates a valuable product and through a new digital platform, a publisher tells their associated circle (followers, visitors, subscribers or email list) about it.


How affiliate marketing works
Affiliate marketing is often one very valuable part of a larger marketing strategy. Therefore, it's important for advertisers to find suitable and vetted publishers to promote their brand, service or product.
Depending on the type of product or service at hand, publishers will usually recommend to their network or promote in some way an advertiser's product or service to their own audience, with a specific link to the product page or advertiser website.
This specific link is also known as a deeplink. Deeplinks in affiliate marketing are limited to an individual publisher. By using a system like Awin's to track these deeplinks, you can monitor the number of clicks and sales each link has generated and be confident in the data you are being provided. The publisher would subsequently be paid a fee (known as a commission) by the advertiser as compensation for either creating brand awareness or assisting in the final sale, depending on the programme's goal. This fee may be in the form of a fixed payment, or as a percentage of the final sale amount made, and is determinable by the advertiser in order to ensure the programme is profitable and optimised for all parties.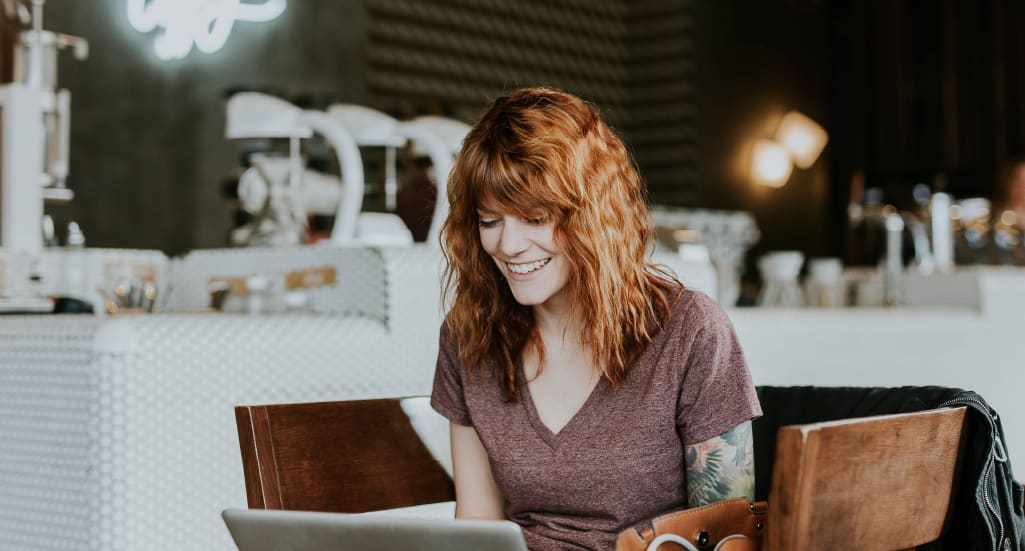 How big is affiliate marketing?
It was predicted in 2018 that in the US alone affiliate marketing would be a $6.8billion industry. Even though we've seen the market evolve over time these changes only seem to have bolstered its strength in the digital marketing industry. There appears to be no stopping its power into the future.


Why small businesses should use affiliate marketing
Small businesses have always seen success with word of mouth marketing, therefore utilising an affiliate marketing programme should be no different. Though this type of marketing can seem a little daunting or overwhelming to some, there are many reasons affiliate marketing works for small businesses.


Great ROI

Worldwide, over 80% of brands use affiliate marketing according to statistics provided by AM Navigator. The same study showed 38% of marketers believe affiliate marketing is one of their top ways of acquiring new customers. The industry continues to grow as businesses see results on their sales with the spend on affiliate marketing expected to reach $6.8 billion this year, in the US alone.
Hosting Tribunal's 2020 statistics on the industry show that affiliate marketing makes up 15% of all digital media revenue and the industry is growing year on year. So if you're using a digital strategy, it certainly pays to have an affiliate marketing component within it.


Be selective about who you work with

With a great affiliate marketing network, you can be very selective about who you allow to represent your brand. As a small business, this is a huge advantage to you. Though some advertisers choose to automatically approve any applicant to their programmes, others are very specific about the niches that prospective publishers operate in; their voice, brand and type of audience also come into play.
You can choose to work with publishers who have widespread and diverse audiences or perhaps those that are smaller but operate as 'micro-influencers' and have dedicated followers. It's completely up to you.


Easy to understand data

Our platform provides both publishers and advertisers with up to date data on their deeplinks. This way you can be as up to date as possible on the success of your campaign or alternatively know when it's time to pivot and take on a new approach.
It also means you can be clear on which publishers are working well for your business. We don't recommend stopping working with an affiliate just because they're turning over fewer sales than others, but with up to date data you can start an open conversation about how you both think you could create more success with their audience.


Only pay for performance
With affiliate marketing, you don't pay for an overall campaign (albeit targeted) and hope for the best. You can choose to only pay your chosen publishers when their affiliate link is directly associated with a sale. For small businesses with smaller budgets this a particularly advantageous approach to marketing.
This doesn't just mean pay per click or pay per view as you may find with social media advertising or GoogleAds, though if brand awareness is your affiliate goal this is possible, alongside pay per download, pay per call (or call duration), pay per lead, pay per impression and pay per influence. Through affiliate marketing, you pay for those clicks that take purchasers all the way through the marketing funnel, to the final purchase.


Know the cost from the start

Some styles of digital marketing bidding aggregations bid what the algorithm deems to be an appropriate amount for an ad placement, others work on a cost per click basis. Both of these strategies can be successful but pose difficulties for small businesses who can't afford to see their marketing bill skyrocket, without the return on investment.
Using affiliate marketing for your small business means you are in control of the cost and you can set clear boundaries for what the cost of the campaign will be.


Low barrier to entry

Setting as an advertiser up on a platform like Awin's is simple and relatively inexpensive compared to other forms of marketing. It's also far cheaper than hiring a marketing team. You don't have to be an expert in all things digital and we'll provide you with ample information about how to navigate the platform, as well as marketing tips to help with your success. If you are eligible for Awin's new product, Awin Access you can use our range of online tutorials and support chatbot to help start your journey in affiliate marketing, with no set up costs.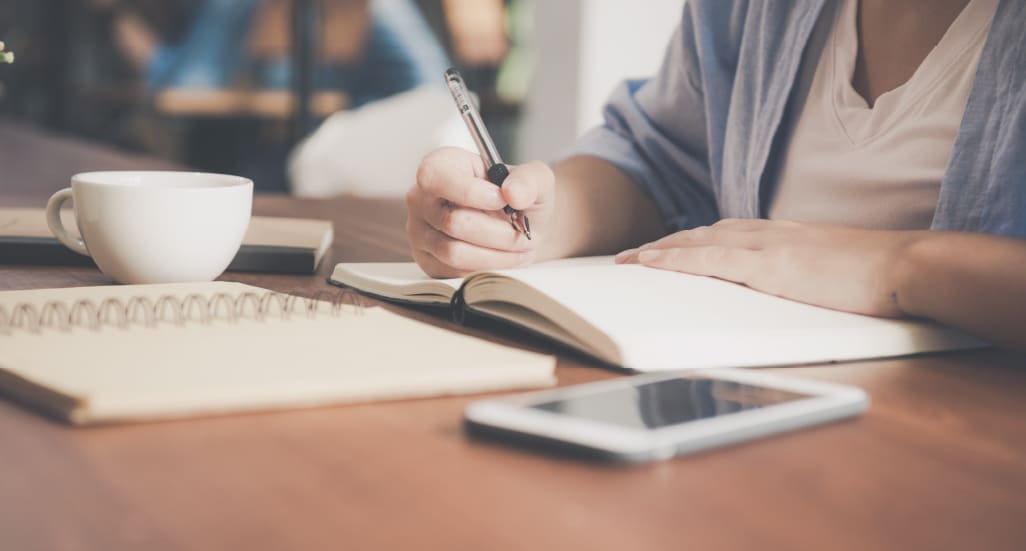 How can affiliate marketing help my small business?
Targeted traffic

Instead of casting a wide net, affiliate marketing allows you to be very specific about the type of people advertising for your products or services and the audiences they attract. Many publishers have very dedicated audiences who in turn are very likely to be interested in your business.


Grow brand awareness

We all know that sales are vital to a small business but, brand awareness should also be viewed as a priority. Perhaps your business provides a product or service that is only needed at a certain time. Though your advertising may not be running to that person at the exact right moment, strong brand awareness will bring them back to you when they are ready to be a customer.
The digital world is also awash with advertising and content. Potential customers are being bombarded frequently so building an innate connection to your brand will help customers differentiate you from your competitors when it comes time to make a purchase.


Improved SEO

The more content being created and backlinks pointing toward your website, the more authority it will have in search engine rankings. Of course, if you have more prominent affiliates with a large audience and some search engine authority already established, this will greatly advantage your own business' SEO.


Diversify revenue streams

It's been said before and it'll definitely be said again: don't rely on one revenue stream. Those who put their eggs entirely in one basket put themselves at huge risk if that basket gets a few holes in it or breaks entirely.
By using affiliate marketing as one avenue of your marketing strategy, you're actually spreading a web across multiple streams; as each new affiliate will take their own approach to market your business or brand. This means that through one network, like Awin, you are able to reach many different demographic groups that suit your brand by connecting with hundreds of publishers. Publishers work hard to build up their own audiences and following, and building relationships with each of these opens up many individual opportunities for new sales and revenue streams.


Scale your business

We've already mentioned the cost-effective nature of affiliate marketing and how the pay per sale technique is extremely helpful when running a small business. But this factor spills over into scaling your business too. It allows you to test completely new audiences without the threat of losing all of your marketing budget. You can even use it to try new products, see if your publishers find success with these and gain feedback without the significant financial burden of a complete new marketing campaign.


Associative trust

Trust is a must in marketing. According to a Nielsen study, over 90% of consumers said that they trust people in their network who they know and follow. The thing about trust is that it's tricky to build and can take time. This process can be sped up using the associative trust of your publishers. You'll be able to build that rapport with new audiences much faster if you come highly recommended by someone a potential client views as part of their network.


Test overseas markets

Testing overseas markets can sometimes be complicated, or even costly for a small business. Perhaps you have a product or service you know could benefit that audience, but don't understand the intricacies of the culture, or even less so- just the basic difference in language. Using affiliate marketing can strip away this complication. Your publishers already have an established audience in that space so you can more comfortably launch your business with less risk.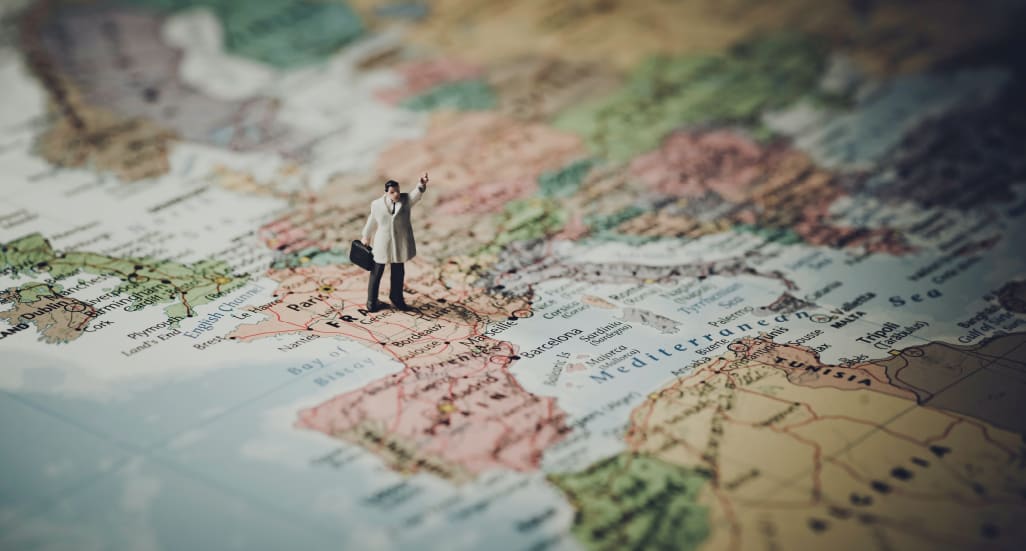 What are the advantages of an affiliate marketing strategy?
Without a strategy in place, you're really just throwing money at a situation and hoping for the best. For those with a small business, where funds are often more restricted, it's incredibly foolish to not have at least some key indicators and a loose plan in place.
Your affiliate marketing strategy should fall under the umbrella of a holistic marketing strategy. Having said this, in 2020, many small businesses are turning away from traditional methods of marketing and focusing solely on utilising a digital marketing strategy. This is mostly due to the return on investment (ROI) that can be seen with this sector, large scale reach of digital media and the low barrier to entry of digital marketing.
Statistics show that 63% of companies said they felt their biggest challenge is to generate traffic and leads. With affiliate marketing, those clicks that you're looking for can be generated by someone else, someone with an established audience in a space you're looking to expand into. But you should put a plan in place that understands what kind of audience you're hoping to reach, how you'd like your brand to be represented by other people and how you'll measure your success.
Having a strong strategy in place keeps you in control too. You can determine what sort of content you'll be providing to your publishers and create certain framework about how you'd like the message to be put across. You can't dictate everything, of course, but with a solid plan you can mould the affiliate programme that you think will work for you.
This also applies to how you'll go about approving publishers to the programme. Will you approve every applicant and filter them after depending on their results? Or vet them as they apply to ensure control over who has access to your brand message? There are advantages with both approaches but you should really determine beforehand how you'll be filtering this.


Can I do affiliate marketing without a website?
Contrary to popular belief, it is possible to do affiliate marketing without a website. However, this is if you are hoping to become an affiliate. Affiliates sometimes choose to do so through email marketing, social media, video marketing, specialised voucher codes and other strategies.
As the advertiser though, it's extremely difficult to run a successful affiliate marketing campaign for your small business without a website for publishers to push their audience towards. It makes collecting the data for your campaign nearly impossible.


What is the best affiliate marketing programme for beginners?
Here at Awin, we believe an affiliate marketing programme run through our platform is the best way to begin.
As a small business and first-time publisher, you'll have to join an affiliate network to have the technology to create and monitor your deeplinks. Here you'll select products or services to promote and create your own affiliate programmes which will go out to our network of publishers. It may sound complicated, but we offer tutorials and guides to support with each step.
At Awin, we recommend a more hands-on approach, particularly for a small or emerging brand but it's by no means a necessity to continually check the data. The more relationship building you are able to work on with your publishers to discuss how you can best work with each other, the better returns you should be able to see on the programme.
An advertiser can also place parameters around how their desired offering can be promoted. For example, only certain images can be used, or selected words that should not be mentioned. Additionally, advertisers are able to approve and invite publishers that they would like to work with on to their affiliate programme. This allows advertisers the control to decide where their brand is featured and on which publisher platforms.


Where should I begin?
Aside from ensuring you have some kind of marketing strategy in place, you should apply to join Awin Access, our latest product specifically designed with small businesses in mind, get to know the platform and even read some more of our advice around running successful affiliate marketing programmes.