Awin & Commission Factory return to AS APAC as Global Sponsors
Written by

Zhane Hylton on

.
Share this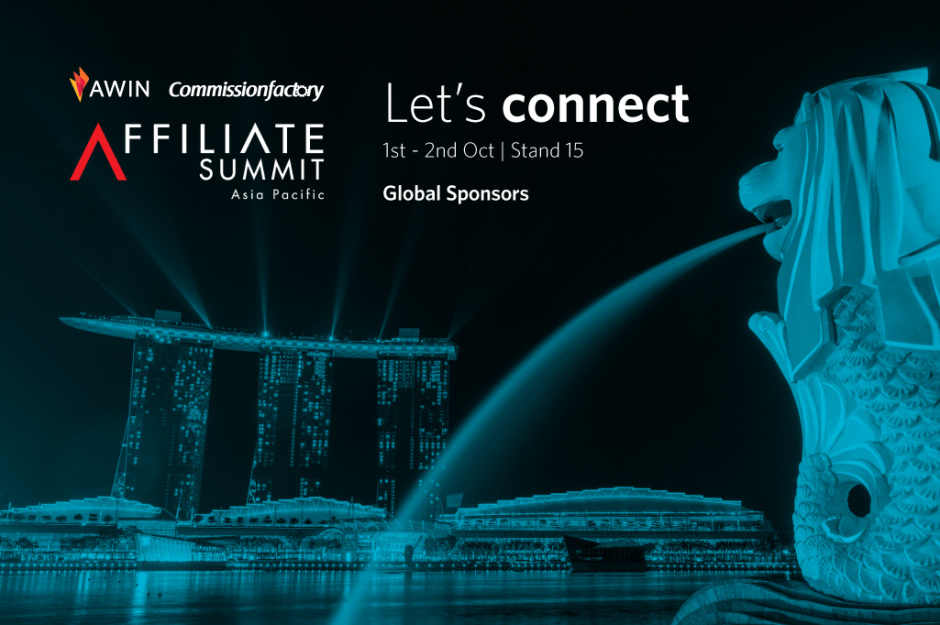 This time next week, 600+ attendees and 70 exhibitors and sponsors from over 40 countries in the Asia Pacific region will come together to put a spotlight on the affiliate industry. Participants will spend two packed days across 1st and 2nd October discussing industry trends and future predictions, as well as maintaining and forging new collaborations.
Awin and Commission Factory will be amongst attendees facilitating partnerships and innovative thought in the exhibition hall. Join our Australian and Global teams at Stand 15 where you can grab a coffee and some snacks whilst discussing not only what our strategic partnerships can offer you, but how affiliate marketing offers a secure and transparent channel to grow your business. If you'd like to pre-book a meeting with either Awin or Commission Factory, please reach out to Sophie Metcalfe.
AS APAC is comprised of an exhibition hall and an extensive conference agenda. The content for this year has been split into three different tracks for varying experience levels, so whether you're new to the industry or an expert in all things affiliate marketing, you can find something relevant and more importantly, bring takeaways home. Key industry topics will be covered including influencer marketing, fraud and attribution models to name a few.
Awin and Commission Factory will also be presenting with Awin Business Development Director, Sophie Metcalfe taking to 'Track B – Begonia' at 2pm on day one to join an Australia Roundtable. The session will cover the Australian consumer and their interaction with technology, peak buying periods and unique shopping events to be aware of and what verticals are particularly popular.
On day two, Commission Factory CEO Zane McIntyre and Awin Business Development Director, Sophie Metcalfe will take to 'Track A – Cassia 1' at 1.30pm to discuss the 'Digital revolution down under' providing examples of how technology is disrupting our current way of doing things and creating opportunity across all sectors of the Australian economy. If attending, be sure to bookmark our sessions in the official event app.
If you cannot attend the event, keep your eyes peeled for our event recap and in the meantime, feel free to read our highlights from last year.
We look forward to seeing you on the 1st October.
Share this