Affiliate Summit APAC 2018 Highlights
Written by

Sarah Ruzgar on

.
Over October 1st – 3rd, the first Affiliate Summit APAC took place at Singapore's iconic hotel Marina Bay Sands.
Share this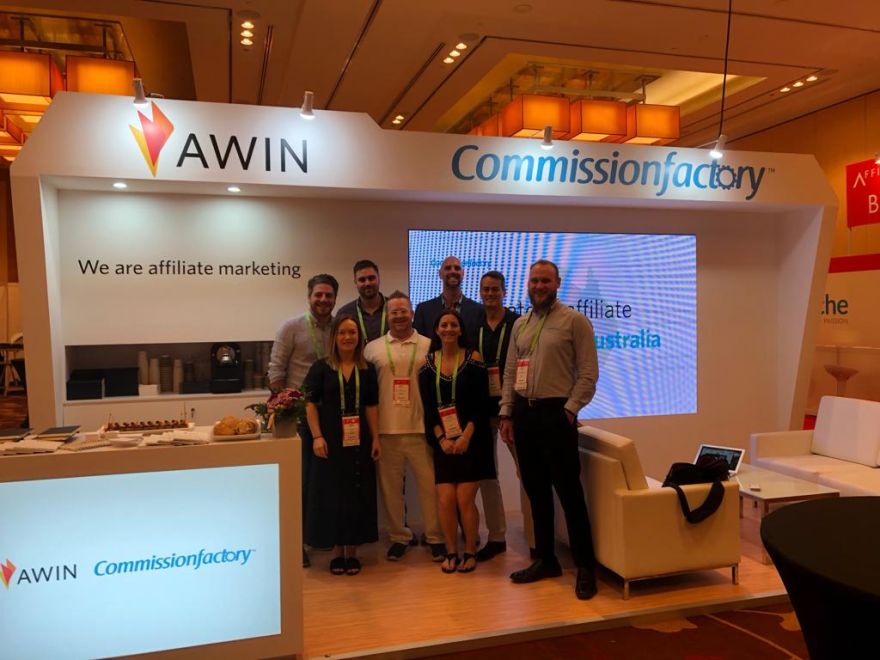 Promising to be the number one event for affiliate marketers in the Asia Pacific region, Affiliate Summit hosted 750+ attendees including Awin and Commission Factory as global sponsors.
The networks co-exhibited together for the first time since the announcement of our strategic partnership last year last Spring, which recently saw both teams moving into a new office together in the heart of Sydney's business district. Senior members of our teams were on hand to discuss the APAC opportunities we offer for partners throughout the day at our stand, which featured a video display showcasing the current state of ecommerce in South East Asia, as well as market trends in Australia.

Awin CEO Mark Walters and Commission Factory CEO Zane McIntyre both participated on the C-Suite Keynote Panel along with fellow network CEOs on day two, where the audience was invited to ask them anything. Highlights from the panel include:
"Exclusivity doesn't happen just because you ask for it and doesn't happen by reducing margin – it comes from delivering performance, reach, transparency and ultimately driving innovation. Advertisers want measurable metrics."
"The reach that Amazon is gaining is concerning. We need to consider how networks can unify to allow us to focus on developing a territory like APAC. Collaboration to achieve scale is necessary."
"There is a misconception that working with SaaS is going to give advertisers more control over their partnerships. Awin advertisers have custom relationships and direct communication with key partners."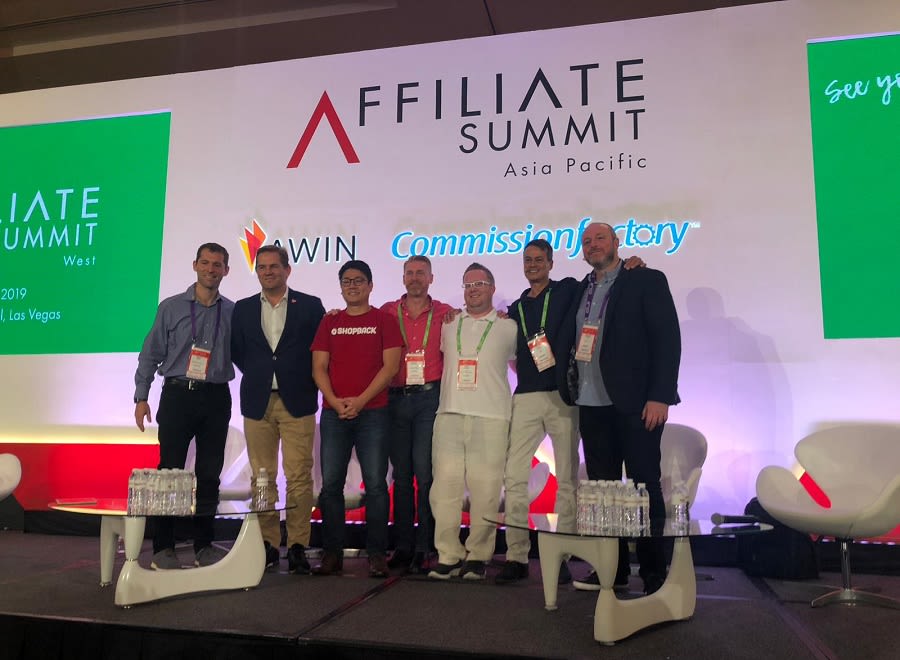 The panel members were also asked what their strategy is to tackle Apple's Intelligent Tracking Prevention 2.0 (ITP), something we discuss in detail in our latest whitepaper. The Affiliate Summit party held at the picturesque Lantern Bar at The Fullerton Hotel provided a nice wrap up for the second day.

Drawing from his years of experience as Commission Factory's CEO, on day three Zane McIntyre participated in an interview looking at the evolution of the Australian affiliate market. Awin Business Development Director Sophie Metcalfe closed the event with her session on how to apply global best practices – transparency, tracking, communication, payment and compliance - for success in the APAC region.
Lisa Hammond, Group Marketing Director | Awin says "Having supported Affiliate Summit events in the US market for a number of years, it was a pleasure to be the Global Sponsor for the first AS APAC event, highlighting the increasing reach of our network and our diverse portfolio of partners we work with. We had a great time exhibiting with our friends at Commission Factory and it provided the ideal opportunity to catch up with our APAC partners and forge new relationships."
Find more highlights from the event with the #ASAPAC18 hashtag.