Video Interview: Get to know AliExpress ahead of Singles' Day
Written by

Zhane Hylton on

.
Following our London event, 26th Oct saw Awin and AliExpress co-host the final instalment of the exclusive Singles' Day Publisher event in our Berlin office.
Share this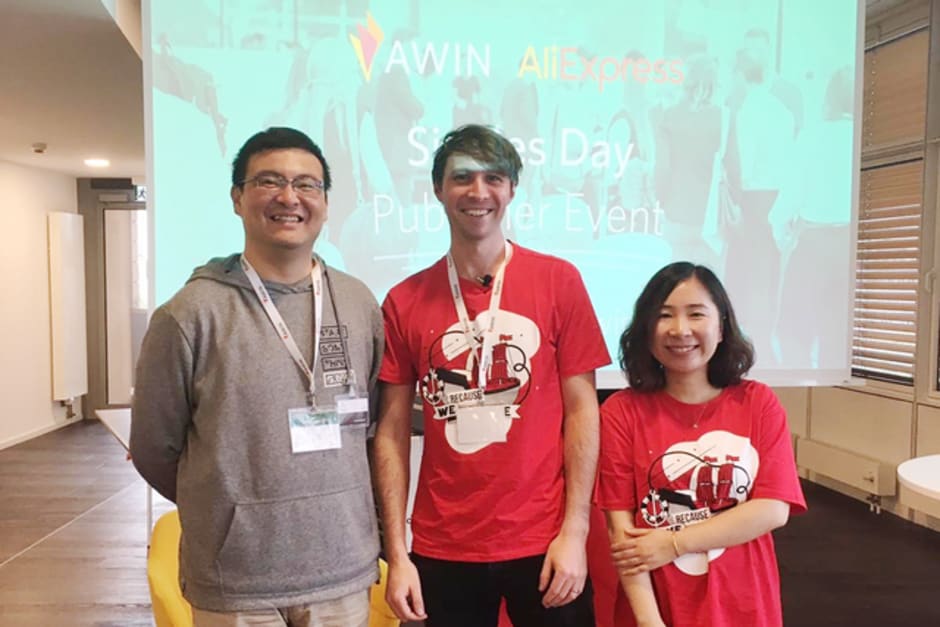 The afternoon kick-started with networking over welcome drinks before our top European publishers took their seats for a presentation from Aki Chi, Head of Digital Marketing at AliExpress. Aki took attendees on a journey through the Alibaba ecosystem, key milestones since its inception and their global affiliate strategy. Aki then followed with a thorough overview of Singles' Day, China's largest online retail event and how they plan to take this success worldwide with Awin.
After the event, we had the privilege to sit down with Aki and ask a few questions to learn more about AliExpress as a company, find out how they create long lasting relationships with their affiliate partners and gain some insight into Singles' Day.
What makes AliExpress an exciting company?
It's our mission, which is to make everything as easy as possible to do business everywhere. Our mission never changes and all our employees believe this and give their best effort to follow this.
What added benefit does affiliate marketing bring to your business?
We do believe that affiliate marketing will help us expand our business in key European countries.
What is the most exciting time of year for you as a business?
Definitely Double 11 (Singles' Day). We saw the GMV (Gross merchandise value) increase a lot and a lot of buyers celebrated the festival with us.
How are you preparing for Black Friday?
To be honest our main day of celebration is Double 11 not Black Friday, but we prepare our promotions for Black Friday and the Monday after Double Eleven as well.
What does AliExpress do to create long lasting relationships with their affiliate partners?
We communicate with each other and discuss our ideas and plans. Also, our partners help us to expand our market presence and market promotions. In exchange we support them with tools and product selections to name a few. We support them and they help us to grow in our key markets. That's why we can maintain long-lasting relationships with our partners – like Awin.
What was the reason for hosting the exclusive Singles' Day Publisher event with Awin?
This is the first time for Alibaba Group and AliExpress to do such an international presentation. We have done presentations in Moscow, London, and Berlin now and it is a great chance to communicate with our publishers and actively listen to their ideas. I think this is very exciting and I want to thank Awin for helping us with this event. Regarding 2019 we're happy to say that we'll have presentations in other key European countries like France and Italy as well.
For more information and/or partnership enquiries, contact Jillian Sun.
Share this