2020 Vision: What can we expect for the travel sector looking ahead? Part 2
Written by

Joelle Hillman on

.
In part two of our interview with Colin Carter, Director of Weather2Travel, we ask where there may be scope for new opportunities in the affiliate channel.
Share this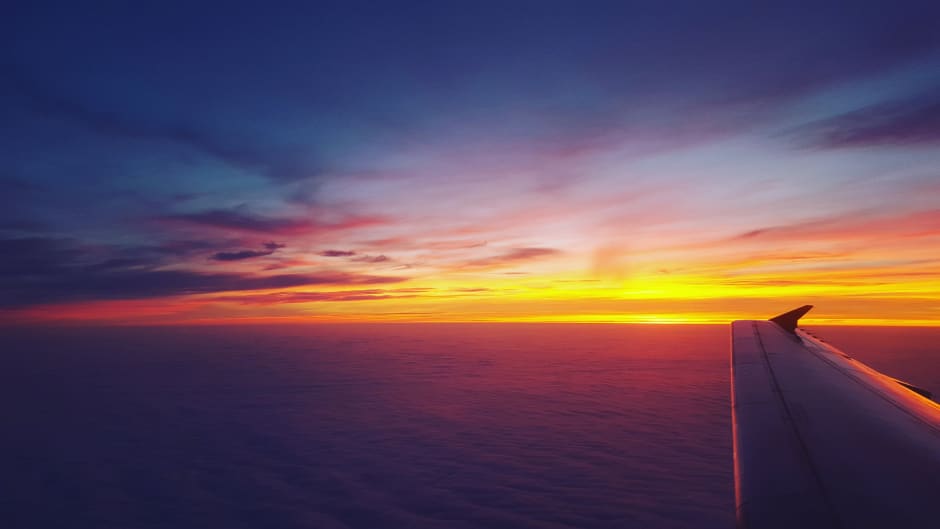 In the second part of our interview with Colin Carter, Director at travel affiliate site Weather2Travel.com, we discuss where there may be scope for new opportunities in the affiliate channel, some of the wider developments occurring in the industry, and Colin's tips for both travel brands and publishers navigating the current dilemmas.
To read Part 1, you can view it here.
Do you see travel brands investing more in the affiliate industry as a consequence of the tough trading climate they face?
It's been the opposite so far, with many travel brands closing or temporarily pausing programmes or reducing commission (in some cases to zero) to reduce costs. Many travel brands have furloughed staff, so it's not surprising they have disengaged with the affiliate channel.
Only a few travel brands have engaged with publishers during lockdown, although we are now seeing more affiliate programmes restart and send out promotional comms.
Once demand for travel products increases we'd expect much more engagement and a need for travel brands to increase the scope of their affiliate programme.
For travel brands, affiliate marketing has always been low risk, as they only pay publishers based on sales. Travel brands may choose to switch budget from other channels to affiliates to minimise outgoings until budgets increase.
What do you make of Google's recent decision to shift its payment model for its hotel ads product from CPC to more of a CPA, like we're used to in the affiliate industry?
I'm not totally surprised by this move, as advertising spend has nosedived since March. Advertisers are being careful about budgets and don't want to commit money to advertising if they can't see the direct return.
Google's move is likely to try and stimulate the market and encourage advertisers to spend again. Ultimately, COVID-19 has taught us that cash flow is the most important aspect and making sure you don't overcommit yourself and can account for every pound spent.
This might, however, just be a short term fix and Google could likely revert to CPC models once advertisers return.
Do you think there's scope for DMOs (Destination Marketing Organisations like Visit Britain) to engage more with the affiliate channel in the future? How could you envisage such a programme working with affiliates?
That's an interesting question, getting tourist boards (DMOs) engaged with the affiliate channel is something we've already started to look at. Historically travel brands have negotiated advertising budgets from DMOs with the task of promoting the DMOs' destinations, however, there haven't been many DMO affiliate programmes.
The challenge is that DMOs are non-transactional - their job is simply to encourage travellers to visit their destination. The most likely solution would be a CPL campaign, where the DMO is looking to grow their user base.
There is scope for DMOs to work with content creators, but this would require a hybrid model where publishers are rewarded based on visibility or engagement rather than sales (i.e. the measurement of views and clicks).
How have the current circumstances forced Weather2Travel.com to adapt its offering to its audience?
We identified early on that domestic travel worldwide would probably return sooner than foreign travel. We took this opportunity to enhance our offering for the UK and Ireland markets with new content and search tools for travel products.
We also shifted focus to push late summer holidays and seasons further into the future such as winter 2020/2021 and summer 2021. We've seen traffic stabilise and sales have continued to come in - so clearly there are some good travel deals out there.
Finally, we also realised that travel advice would be an important element in restoring trust in the travel industry. Travellers need to feel safe and secure and trust that their travel plans are not going to be disrupted or ruined. We put together a new section offering resources, advice, statistics and tools to help people research destinations suitability.
What advice do you have for fellow travel affiliates that might be struggling at this time?
It's a difficult time for all travel publishers at the moment. I would encourage them to focus on how they can help their readers. They need to be flexible and nimble to adapt content strategies - as we've discovered things can change quickly.
Don't be frightened to innovate and try something left-field (it might just work!), but make sure it's done in a controlled way so you can test it before committing too many resources.
And most importantly don't ignore coronavirus (COVID-19) with the hope that the travel industry will come back as before. It will take a long time for it to recover and it may never be the same again.
What advice do you have for travel advertisers who are keen to understand how they can better support their affiliate partners?
Both travel advertisers and publishers are struggling through this period. It's important that travel brands think about their publishers as partners rather than something they can switch off whenever it's suitable without considering the wider impact.
If possible, advertisers should avoid pausing their programme or zeroing commissions. Pausing programmes is the worst thing you can do for publishers, as the time taken to remove references/links just adds to the pain the publisher is already feeling.
If advertisers have to do something, then they should reduce commissions so publishers get something rather than nothing (they will appreciate it). They should try and communicate with publishers as best they can.
Cash flow is a real issue for all travel companies big and small, but advertisers should still consider payment terms to support publishers rather than just protect themselves. In most cases commission is paid after travel takes place, giving publishers a real challenge.
Is there a way for publishers to receive part-payments sooner rather than waiting for travel dates to pass? Reporting can also be improved to give publishers an estimated payment window, so they can work out cash flow for future months.
Large tenancy budgets are likely to be scarce in the short term, but advertisers could consider alternative models with blended CPC+CPA+smaller tenancy fees to spread costs but also make sure publishers are receiving regular income.
Advertisers shouldn't be afraid to engage with publishers, as they can offer them access to new or undecided customers. Collaborating with publishers as true partners may be the future with new levels of innovation where both parties benefit from the relationship.
Many thanks to Colin for taking the time to share his insight and opinions on all these issues.
To wrap up this Q & A, I'd also like to leave some advice for our publishers and advertisers within the travel sector at this time.
Here are our top five tips to support your strategies as the lockdown begins to ease.
Continue to adapt your marketing message.
At this time customers need information and advice they can trust, as well as inspiration for their next trip. Travel advice is complex and rules and time frames vary across every border.
Keep your audiences informed and be sensitive to the current climate. Continue to feed customers' imaginations with content and imagery for possible trips in the near or distant future.
Keep yourself informed.
Utilise trusted sources for travel information to ensure you are able to plan for changes on a market and product level. Awin has a performance tracker on its site allowing you to monitor performance on a sub-sector level in real-time and compare this to your own performance. Check it out for the latest booking and traffic trends that we're tracking.
Maintain relationships – and build new ones.
While it is a quieter than usual time when it comes to promotional planning or networking events, it's still more important than ever to stay in touch. Reach out to your partner brands and publishers to keep each other in the loop with plans, dates, and changing objectives.
It's also a great time to build new partnerships. Awin have had success with what we have coined 'affinity partnerships' – effectively brand-to-brand partnerships. With there being limited products to sell in the travel space at this time, perhaps as a travel advertiser you might want to support your existing customer base and keep in contact by promoting some non-competing brands in other spaces, sharing offers or products with your customers to keep them entertained at home whilst awaiting their next holiday.
Affinity partnerships can be set up and activity measured using publisher tracking functionality, with each brand acting as a referrer for the other.
Use this time wisely.
For many in the industry, time previously spent planning, negotiating and analysing campaigns is currently 'free time' and it provides an opportunity to optimise other areas of your programme.
When was the last time you updated your Awin profile? Do you have the most efficient tracking functionality in place to capture all bookings? Do you pass back all of the data needed to achieve your KPI's? Does this include cross-channel data? Do you have a mobile app strategy? Now's the time to revamp your affiliate strategy and configure it for long-term success.
Stay positive.
This is a difficult time for everyone, and our peers across the travel industry have felt it more than most. While watching the news, analysing the sector trends, or reviewing your programme – look for the positives. We are beginning to see light at the end of the tunnel and performance is on the incline. Try to remember something to be grateful for each day, and use this time to learn new skills, build new relationships across the industry, spend time with family or just catch up on sleep as we dream of the holiday bookings (including our own) to come.
If you have any questions feel free to reach out to Colin or Joelle directly.
Share this