Save the Date: Awin Group Fashion Sector Insights Webinar
Written by

Jesse Ashkin on

.
In our next special sector webinar, Jesse Ashkin and a diverse mix of Awin and ShareASale partners will examine global performance in fashion.
Share this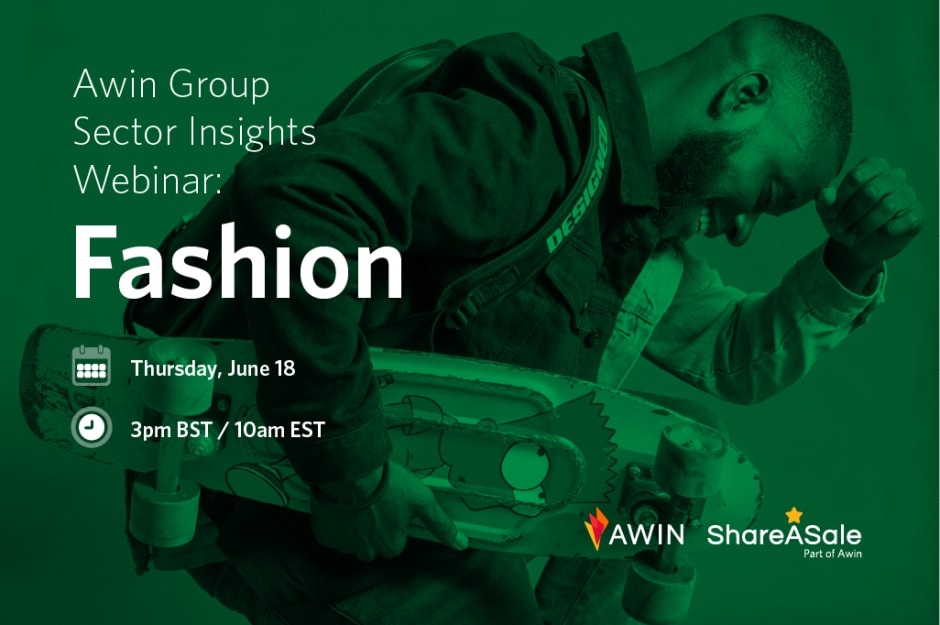 Fashion brands have faced huge challenges over the last few months with the forced closure of stores, supply chain disruption and seasonal stock lying unsold in warehouses.
However, the dilemmas thrown up by social distancing have also afforded opportunities for those that have embraced digital. Online fashion sales have spiked and, for those nimble brands able to adapt their offering in this new reality, affiliates prove to be a key partner for continuing to connect with fashion consumers.

In our latest global sector-focused webinar, Awin's Jesse Ashkin offers a glimpse into the latest fashion trends our networks have been tracking recently, and speaks to a mix of advertiser and affiliate partners to find out more about their experiences, opinions and predictions for the fashion industry.
Fashion industry experts joining the panel:
RSVP for the Awin Group Fashion Sector Insights webinar here, as well as register your interest for our upcoming agency and finance sector webinars.
Missed your chance to attend our previous global sector webinars? Click to watch telco & services, retail, and travel. For more information on COVID-19, please visit our information hub where we bring you the latest news from Awin, as well as links to network insights and useful pointers, alongside wider updates.
Share this