Webinar: Concluding how coronavirus has changed how we shop
Written by

Maura Reidy on

.
Our final webinar in the series will analyse how much our habits have changed throughout the pandemic and what the new normal of consumer behaviour looks like.
Share this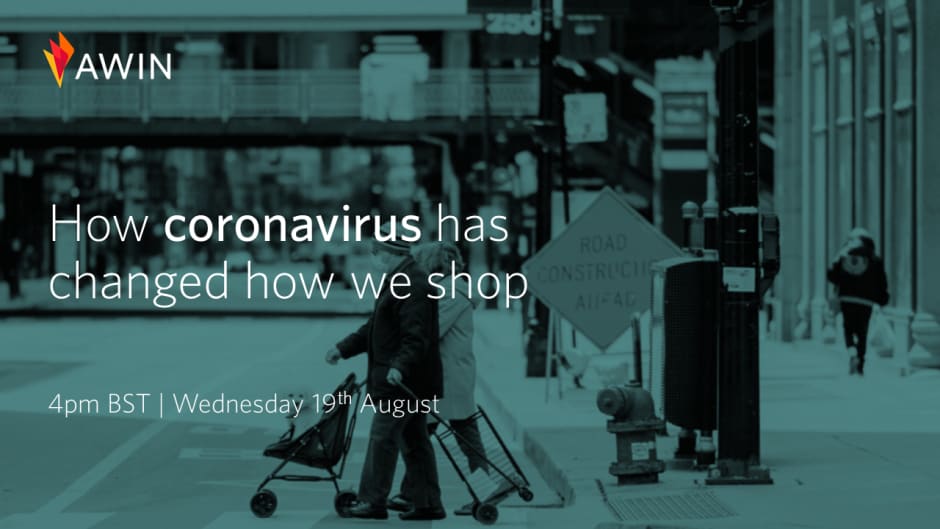 At 4pm BST on Wednesday, 19th August, our Client Partnerships team will conclude their online shopping trends webinar series.
As the UK emerges from lockdown and reopens the economy, everyday regularity slowly resumes. But coronavirus has transformed how we lead our lives and there are lessons to be learned from consumers' new buying habits.
Using Awin network data, the team will evaluate the extent to which the pandemic has influenced our purchases, examining the sectors that are continuing to experience a surge in demand and the devices driving sales across the nation. From the effects new government guidelines have had on the travel industry, to whether the high-street will see a resurgence, this final webinar will provide guidance for affiliate marketers as we approach Q4.
Register your place for the webinar here.
Interested in hearing more from Awin's Client Partnerships Team and joining upcoming webinars? Sign-up to their newsletter here.
For any questions on the webinar and the team's research please feel free to reach out directly.

Share this