Save the Date: Awin Group Finance Sector Insights Webinar
Written by

Alex Parmar-Yee on

.
Join Awin's Alex Parmar-Yee as he hosts our next Awin Group Sector Insights webinar, this time examining performance across finance.
Share this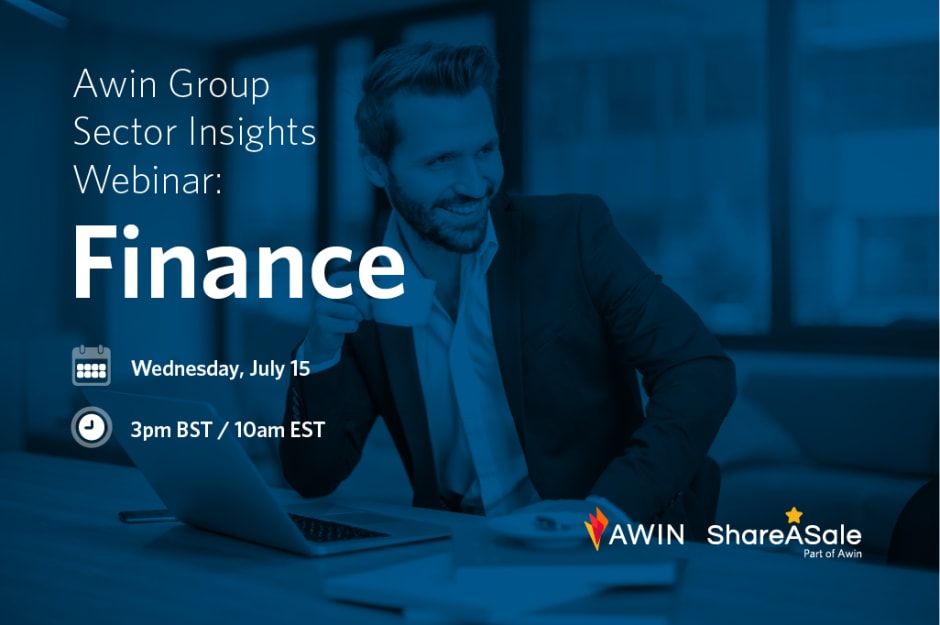 Today's finance sector is a hive of innovation, with fintech disruptors invigorating an industry that has historically had a reputation for being slow to embrace change... from challenger banks and micro-investing apps, to new payment platforms and the promise of open banking.
But what does all this mean for the affiliate industry in 2020? And how has the global lockdown affected the finance sector and its prospects for affiliate marketers right now?
Join Awin's Client Partner Alex Parmar-Yee as he hosts our special finance sector webinar and speaks to a variety of our partners to find out more about the latest trends and insights occuring in the industry.
Finance industry experts participating on the panel:
RSVP for the Awin Group Finance Sector Insights webinar here, as well as register your interest for our upcoming US agency and strategic partnerships sector webinars.
Missed your chance to attend our previous global sector webinars? Click to watch telco & services, retail, travel and fashion. For more information on COVID-19, please visit our information hub where we bring you the latest news from Awin, as well as links to network insights and useful pointers, alongside wider updates.
Share this