How product feeds could help you make more commission: A guide for WordPress publishers
Written by

Edward Chaput de Saintonge on

.
Join our free webinar and find out how to get the most out of Awin's Product Feeds.
Share this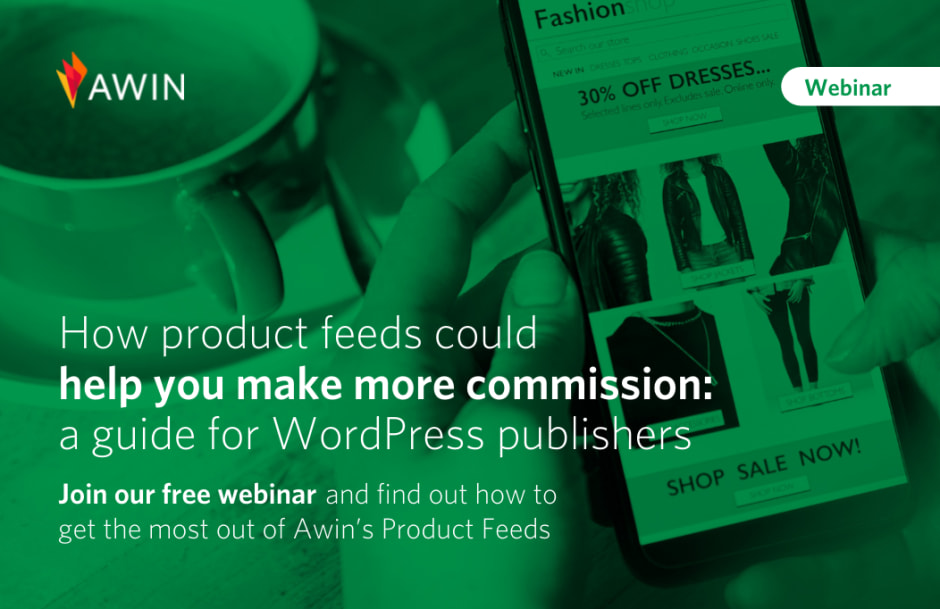 If you're using WordPress and wondered how to make the most of your affiliate content, Awin is hosting a webinar on March 23rd at 3pm GMT to explain how product feeds work and how to generate and use them on your WordPress site.
Product Feeds can be really confusing, full of jargon and off-putting for even the most committed publisher. However, once you know how to use them you have instant access to more than 500 million products across 6,000 global advertisers, including automatically created deeplinks, product images, prices and descriptions – everything you need to promote products to your users and – hopefully - help you earn more commissions.
This webinar will take you on a tour of Awin's Product Feed system, explaining the options available as well as how to download the product selection you need, whether it's from a product category, particular advertiser or specific brand. Once you are familiar with downloading a product list, we'll show you how to take this data and bring it to life in your WordPress publisher site.
By the end of the webinar you will be able to confidently download any product feed with the data you require and display the product, with an image and key details, on your WordPress site. There is no requirement to be a WordPress user to join the webinar, as the first half will be looking solely at Awin's product feed system.
To join the webinar on March 23rd
, please click on the button above and fill in your details to receive a link to join.
Share this