Awin Sector Insights Webinar: Travel
Written by

Maura Reidy on

.
The travel industry has seen extreme difficulty and uncertainty this year. But as lockdown eases and with news of a vaccine, there's hope on the horizon.
Share this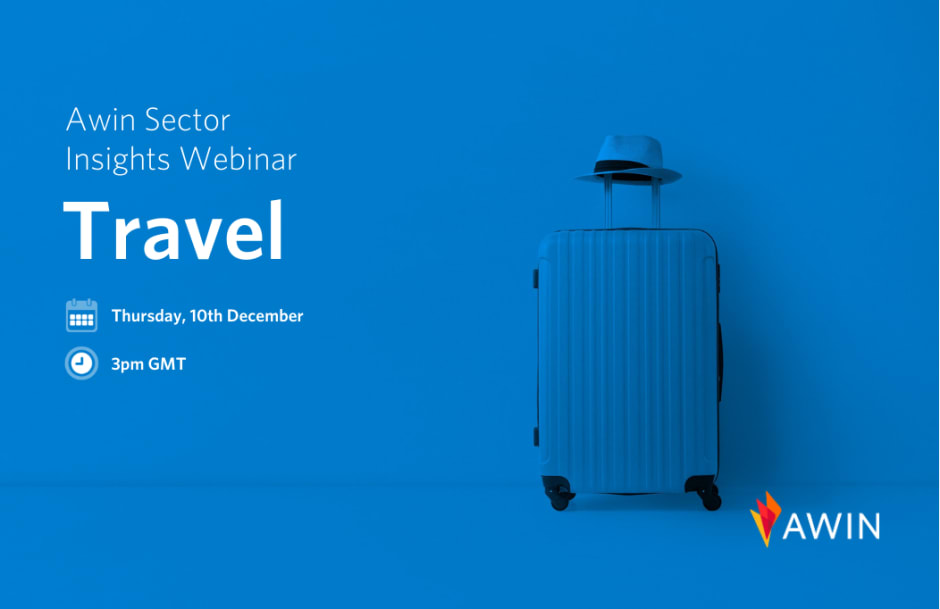 Six months on from our first Travel sector webinar, Client Partner Joelle Hillman returns with a new panel of industry experts to contemplate what the future holds for travel and its place within affiliate marketing.
Join us on Thursday, 10th December at 3pm GMT to hear how brands have drastically pivoted their businesses, how the easing of lockdown 2.0 might grant a glimmer of hope for future bookings and how our panellists believe consumers will behave when it comes to booking trips.
Our travel sector experts joining the panel:
James Lewis, Head of Partnerships at Holiday Extras
Sean Mahon, Affiliate Team Leader at Equator
Harriet Jackson, Head of Partnerships at Topcashback
Claire Van der Zant, Chief Operating Officer at Uniqodo
For any questions on Travel sector insights or trends please feel free to reach out directly to Joelle.
Find all of Awin's sector webinar insights across our website including: telco & services, retail, travel and fashion.
Interested in hearing more from Awin's Client Partnerships Team and joining upcoming webinars? Sign-up to the newsletter here.
Share this