PrizeDeck work with Gousto to bring recipe box subscription service to a new audience
Written by

Sophie Johnson on

.
PrizeDeck ran an exclusive giveaway with recipe box subscription service, Gousto, to promote their products and services to a rapidly growing UK audience.
Share this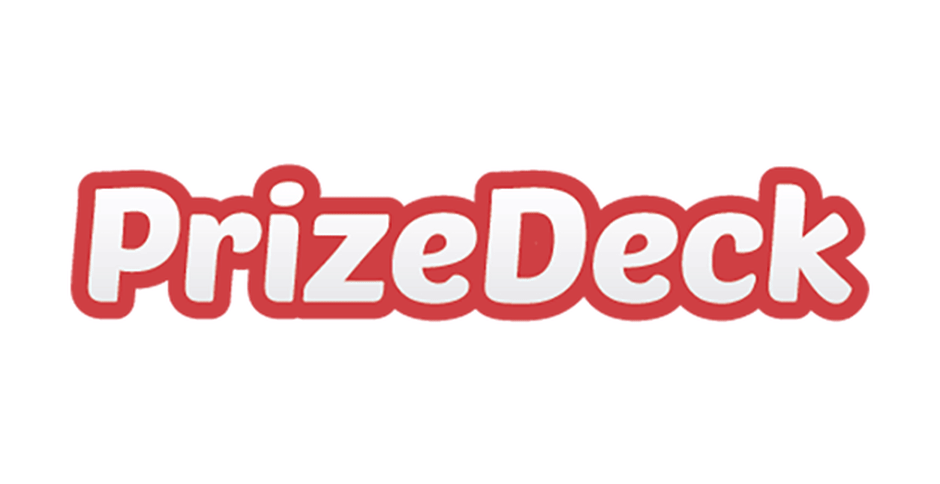 Objective
PrizeDeck is a member based platform which run promotional giveaways over a two or three week period. Gousto knew that the value in PrizeDeck's engaged following could help reach a new audience to raise awareness around their recipe box subscription service.
Strategy
Over a two week period between 10th November 2017 until 24th November 2017, PrizeDeck launched a giveaway campaign to more than 25,000 of its members in which the winner would receive a free recipe box sponsored by Gousto. PrizeDeck encouraged its members to find out what recipes they were most interested in by directing visitors to Gousto's website using branded links and banners. On the PrizeDeck website, the giveaway was featured in the most prominent position and included key information about the Gousto brand and links to drive traffic to Gousto's website.
Using PrizeDeck's Twitter channel, the campaign was tweeted a number of times to actively encourage their 16k followers to enter the giveaway and find out more about Gousto. An email was sent to all PrizeDeck members during the giveaway with a follow up send pushed out once the campaign had ended to announce the winner. The giveaway closed at 10PM on Friday 24th November so PrizeDeck could ensure that they had generated the best engagement from Twitter followers.
Exposure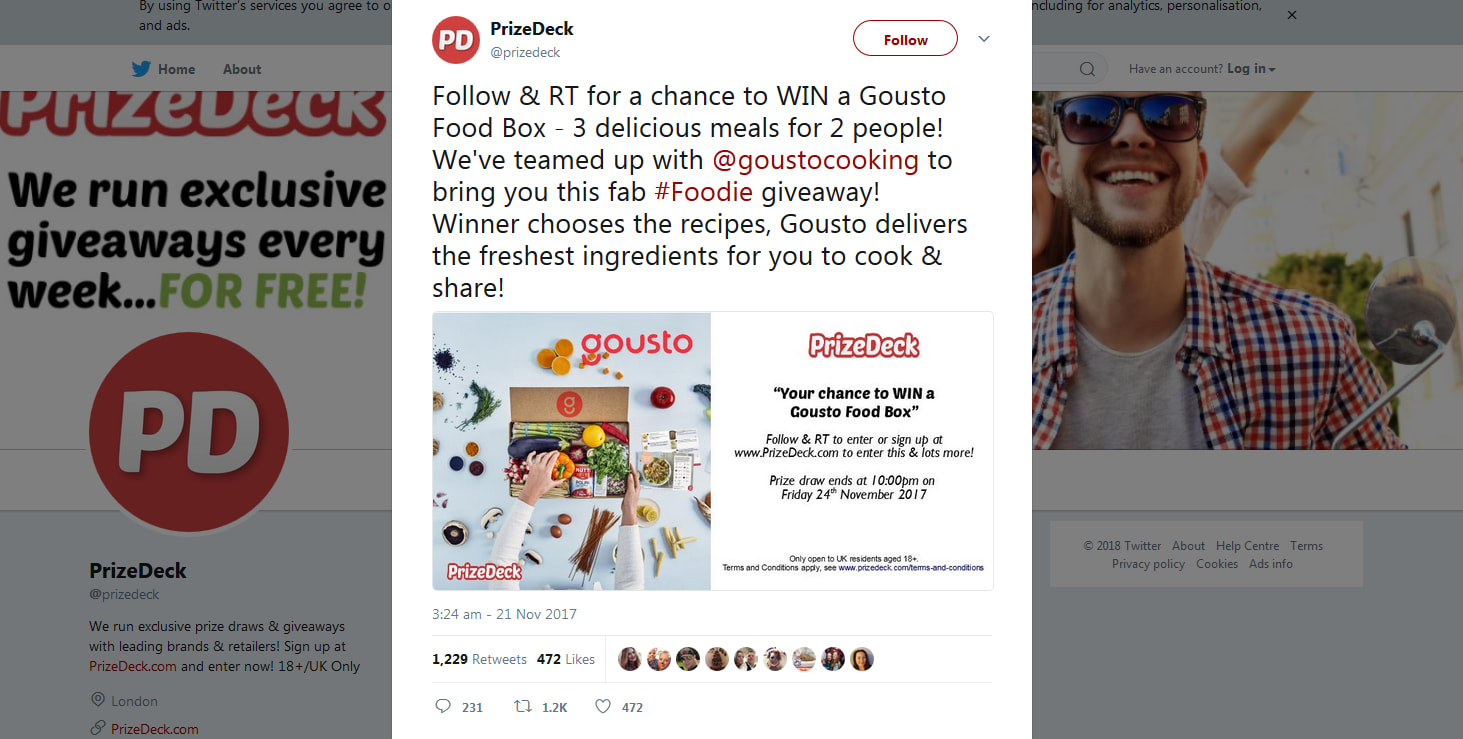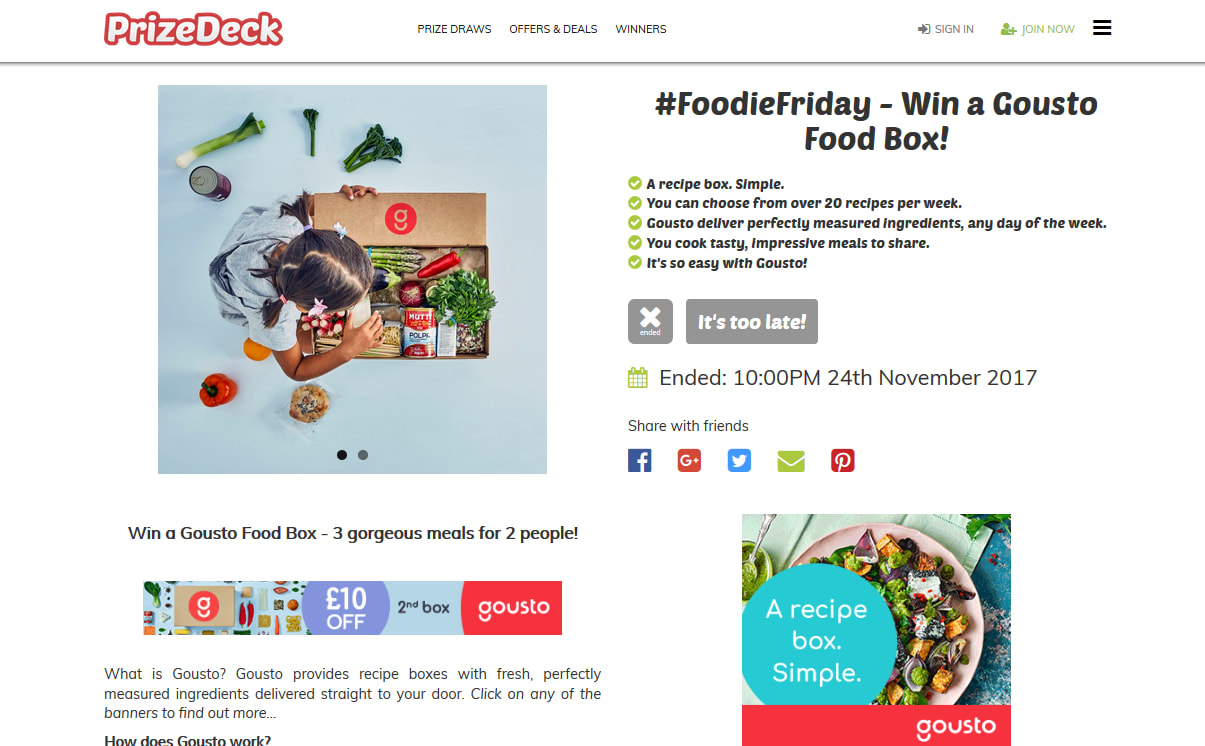 Results
These results look at the engagement referred through the PrizeDeck website, email and Twitter campaign:
Number of competition entries: 2,000
Twitter engagements: 2,400
To find out more about partnership opportunities and how to run a promotional giveaway you can contact the PrizeDeck team or to join the Gousto programme, see here.