Important update for publishers - New tax detail requirements
Written by

Jasper Mulder on

.
Awin is completing some necessary changes to ensure all publishers can continue to work across our entire network internationally. 
Share this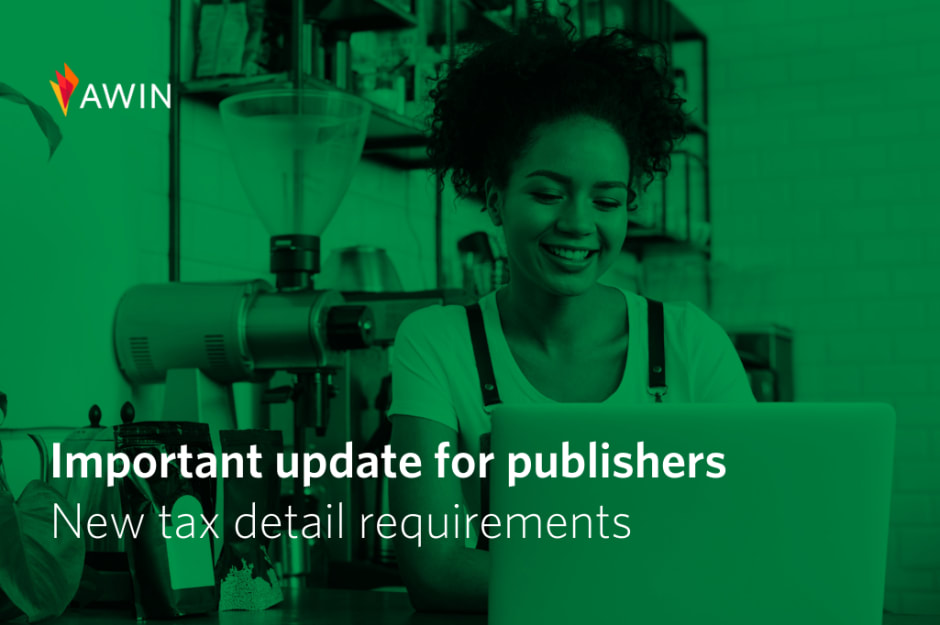 While this update is partly due to new requirements around Brexit, the changes impact all publishers and we therefore ask all account owners and/or admins to take the necessary steps described below.
Changes for EU-based Publishers
All EU-based publishers are contracted with AWIN AG from 1st January 2021. This is to ensure that all publishers can continue to operate and be paid by Awin as expected.
Changes for all Publishers
Some minor adjustments have been made to our Publisher Terms. We've put together a summary of the changes and FAQs on our Partner Success Center so you can easily see what's been updated. 
Tax Details Requirements
To ensure you can continue working across our entire network smoothly, we have released a new standardised Tax Details Form.
All publishers must review and confirm their tax details in their Awin account.
Even if you have already provided your tax details in the past, there are some new requirements which all publishers are kindly asked to confirm.
Here's what you need to do: 
Sign in

as the

owner or admin

of each of your publisher accounts

Visit the Payments Details section page of your account where you can update your tax details.

Once all details are provided,

be sure to save your information

by pressing the save button at the bottom of the form

.
Make sure to confirm your tax details before 31st January 2021 to ensure you can continue to receive payments correctly.
From 1st February 2021 the new Tax Details Form will also enable you to download your Self-billing Invoices as a PDF. Visit our Partner Success Center page for more information.
If you have any questions please contact us here.
Share this