Ten lessons digital marketers can learn from COVID-19 - Part 2
Written by

Client Partnerships Team on

.
Part two of the series explores the opportunities for continued ecommerce growth that await both advertisers and publishers as the world emerges from lockdown.
Share this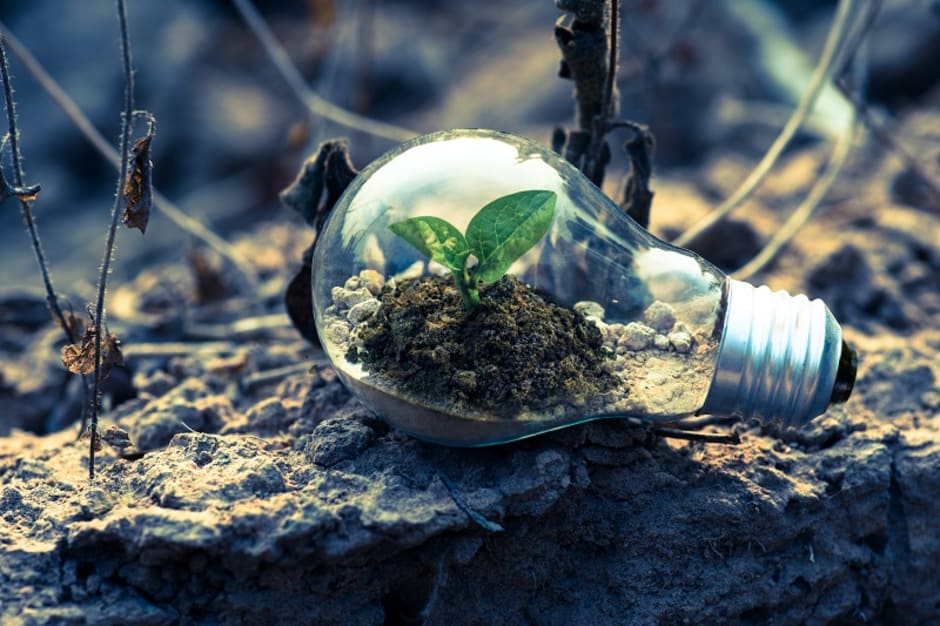 See the first five leanings we released in part one of this series here.
In this second part of the series we share five more learnings from COVID-19, complete with recommended actions for digital marketers to help ensure the continued growth of ecommerce.
6. When do people prefer to shop?
Convenient is not a word you would associate with the pandemic. However pre-lockdown, consumers' ability to shop was very much limited by their daily schedule; the school run, the commute and the weekend therefore played a major role. Historically, throughout the day the key hours for online sales were 5pm-9pm, with an 8pm peak when people had finished work and finally had time to browse. But with more flexible, remote working adopted during the pandemic this evening surge has disappeared; instead 9am-5pm are now the biggest growth areas.
In terms of days of the week, pre-lockdown the key sales days were Sunday-Monday and Thursday-Friday, likely linked to pre-weekend buying, Sunday trading and Monday offer launches. However the week is now flatter with a more even distribution. Consumer perceptions and restrictions around when they can shop has been altered, and businesses that are unaware of these changes or who ignore this when planning exposure do so at their peril. The flatter, more even distribution provides the opportunity for a renewed testing of offer messaging and product launches, with a chance to get ahead of the curve.
7. The changing role of mobile and desktop
After several years of continued increases in mobile activity, consumers have been stuck at home and spending more time browsing on larger devices once again. This was most starkly shown in the first two weeks of lockdown, with the proportion of desktop traffic increasing to 42% compared to only 33% in the same period last year. However this increase in desktop traffic also effected its conversion rate. Whilst mobile conversion rates stayed relatively consistent year-on-year (4.4% in 2019 compared to 4.7% in 2020) there was an increase in traffic but a reduction in conversion rates for desktop - from 5.4% from March to May compared to 8% for the same period last year.
Will this change in behaviour of increased browsing on desktops remain? Mobile doesn't just offer convenience when out on the go, and long have digital marketers used the effect of 'second screening' to align TV campaigns with digital activity on mobile devices. Whilst the increase in remote working has led to more monitors used in permanent home office set-ups, it's not where we want to spend our evenings browsing for purchases, especially with the ever-increasing prominence of mobile apps. Therefore, larger strategic changes to device strategy shouldn't be considered just yet. But when considering the changing pattern of peak sale hours as detailed above, short-term desktop-centric approaches to capitalise on the new 9am-5pm growth area could prove shrewd.
8. Which sectors are seeing higher AOV?
Research focused on the beauty sector found luxury retailers were seeing volumes up 190% in the height of the pandemic compared to last year, whilst everyday beauty retailers (those selling more functional beauty) were up just 18%. When looking at a product level for those retailers who sold both luxury and everyday beauty items in June, the top products sold were more expensive face concentrates and make-up sets, compared to May where the top sellers were hand and foot creams, and looking back further they focused on even more functional beauty such as cotton wool pads and hair products.
The shift towards more expensive products in the beauty sector aligned with the announcement of the first easing of lockdown. However, when looking at full network data we have seen lower AOVs in Q2 this year (£148) compared to Q1 (£154) and Q2 of last year (£171). At a sector level, there were a few key areas that bucked this trend. Clothing has been seeing AOV's consistently £10 higher than last year since March, and Department Store AOV peaked at £124 in April – one of the highest over the past 18 months. Electronics however has AOV's £28 lower in the pandemic compared to last year. This offers interesting insights into the areas consumers were prepared to spend more on during the pandemic; whilst a larger freezer may have been the practical buy, consumers actually spent more on apparel and beauty. The importance of looking and feeling good to support mental health in difficult times such as the pandemic shouldn't be underestimated, and should be especially considered within digital strategy as we start to plan for Q4.​
9. The increase in Direct to Consumer
As retail moved online, many businesses such as supermarkets, pharmacies and other one-stop shops struggled under the strain of consumers moving online. The brands sold in these stores faced the issue that their stock may not reach consumers although it was demand. In addition, manufacturers that were more reliant on offline volumes such as boutique beauty brands and independent food producers also risked seeing their sales dry up.
Direct-to-consumer ecommerce has offered a new option. Heritage brands Heinz and Lindt set up DTC ecommerce sites where their customers could order straight from them bypassing the middle men. At Awin our Access product has been utilised by many DTC brands during the pandemic, with over 100 launches since March in the UK. Consumers within the affiliate channel are clearly responding well to these new brands; 20% are seeing their first sale in less than a day and the average time from launch to sale activity is under 12 days for these programmes.
10. The affiliate channel as a new revenue source
With ongoing ad spending cuts announced for out-of-home due to the impact of lockdown and print media in further decline, digital channels continue to soar. As online marketing moves into the spotlight, we saw the performance channel pick up momentum. New sources of online revenue generation have been welcomed for many businesses needing to adapt quickly with COVID-19 store closures. Largely for affiliate marketers the benefits of the channel, including strong ROI numbers of around 16:1 on average versus the wider digital marketing mix, makes for a great case study to grow advertiser online ad spend and return.
On the network we've seen a 103% rise in the volume of new publisher sign-ups for the period of 26th March when lockdown started until 4th July when restrictions in the UK were lifted; thus providing a plethora of affiliates who are on hand to promote and support new advertisers joining the channel. This increase is driven in part by Amazon's May 2020 update, where the marketplace giant made changes to their commission structure, which prompted many affiliates to look for alternative ways to promote. In addition to new publishers, there have been a surge in new ways of working and a sense of flexibility as we see brands moving into affinity partnerships. This is a fantastic way for mature affiliate programs to diversify their strategy to reach a new pool of relevant and interested customers.
The key takeaway for affiliate marketers both advertiser and publisher side is the opportunity for continued growth with the increase in advertisers for whom to acquire new customers. This is in addition to the added focus on the older generation who have been adapting to online shopping experiences for the first time. It's also a chance for advertisers, agencies, publishers and networks to reflect on the channel and be challenged by one another to create new ways of working such as developing flexible commission structures and to evolve with the changing needs of the current market.
It's been a fascinating few months uncovering a variety of insights regarding the rapidly changing nature of spending habits, both by consumers and digital marketers alike. The key learnings from the pandemic thus far have all have one common factor – the strength and resilience of the affiliate channel, and its ability to flex in line with the ever changing demands of the online marketplace.
We will conclude our online shopping trends series with a final webinar at 3pm BST, on 19th August. Register your place now to understand how the digital shopping landscape has adapted and evolved over the past four months.
Interested in hearing more from Awin's Client Partnerships Team and receiving the latest industry insights and trends? Sign-up to our newsletter here.
Share this