Awin Thoughts: Amazon cutbacks offer new opportunities
Written by

Kevin Edwards on

.
While the start of 2020 produced a temporary reversal of the upward trajectory we've witnessed for over two decades, a strong recovery is expected in 2021. 
Share this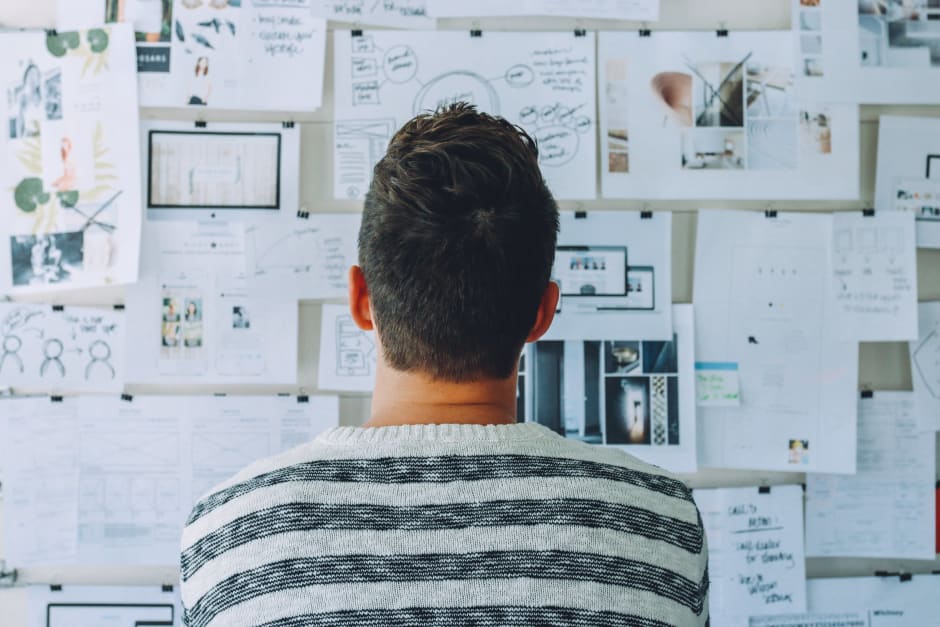 At the end of April, the Internet Advertising Bureau released their latest UK figures in conjunction with PwC that showed the most mature online market in Europe grew by 15% on 2018's numbers. France is expected to post similar figures, with Germany hitting 10%. The Netherlands and the US are both projected to tip digital ad spend over the 50% mark for the first time when last year's numbers are collated, and online is set to hit 70% of total Chinese advertising.
But these highlights mask the growing disparity between the performance of the major tech giants and the rest of the industry. We've seen a two-tier system emerge that is seeing Facebook, Google and Amazon experience accelerated growth while the rest of the digital ecosystem is consigned to the slow lane.
Take the latest IAB Adspend Study, which announced headline growth of 15%. Dive a little deeper and the 'big five' tech players (they aren't split out but almost certainly contain the aforementioned top three), scooped up more than three quarters of advertiser budgets in 2019 and hit 20% year on year growth - the remaining 23% of budgets expanded by just 2%. By this more qualified standard, affiliate marketing in the UK advancing 8.4% on 2018's numbers seems impressive.
The threat of too little choice
Journalist Jay Owens, writing in The Guardian in December 2019, said we find ourselves in a period where the major tech players "dominate markets and quash competition." He adds that in an environment where Facebook and Google take up 60% of ad revenue and Amazon accounts for $4 in every $10 spent on e-commerce, "should another tech company show promise, one of these firms just gobbles it up."
For affiliates and publishers, the reliance on Google, Facebook and other online platforms (some of which are owned by these companies) for their revenue presents a perennial, existential challenge. They are forever conscious that, at any given time, revenue streams could dry up, requiring them to adapt and mold their business models to whichever new rules the tech giants lay down.
Such a scenario is currently playing out in affiliate marketing. A series of changes to the Amazon Associates program, undoubtedly the most far-reaching and biggest affiliate program in the world, has left thousands of publishers scrabbling to plug significant income gaps.
The fallout started when Amazon announced they would cease working with a range of major publishers, including some sub networks and price comparison sites. The move was followed up in the second half of April, with universal commission cuts of more than 50% in many of the commissionable product categories.
We can still safely assume that Amazon's click-to-sale conversion rates mean traffic referred to the e-commerce giant retains value despite these dramatic drops. However, for those cut off from the program or those suffering a shortfall in earnings, their reliance on Amazon for income suddenly presents a major challenge to their businesses.
The importance of diversification
Such dependence on one revenue source should not be surprising. Amazon dominates the retail space and with 90% customer retention (according to US firm Consumer Intelligence Research Partners) has been a vital part of publisher efforts to remain viable.
But it also demonstrates how important diversification within the affiliate space is. In the week following the Amazon commission changes announcement (which so far only impacts US affiliates), publisher applications to our global network spiked 150% on the previous month. Compounded by general interest in the affiliate channel (possibly as people seek to supplement incomes with advertiser commissions in the wake of the coronavirus pandemic), Awin and ShareASale are processing hundreds of extra applications every week.
It is important that publishers feel that while disruptive, Amazon's move does not have to be terminal... more an iterative stage on their affiliate journey. And that is a wake up call to networks and other advertisers who must now step up and support impacted publishers.
It is probably not an exaggeration to say that, not since Google exited the network space in 2013, has such a concerted effort been required to support a vital part of the affiliate industry.
SimilarWeb published data two weeks after the commission decreases took effect that shows the immediate impact. Across the top 10 affiliates that refer traffic to Amazon, seven sites have dramatically decreased referrals sent to Amazon.com by 51% on average. The top three affiliates for Amazon in the first three months of 2020 fell 35%, 85%, and 56%, respectively.
Opportunity in a time of crisis
It is often said that we should see opportunities in times of crises, and it is imperative networks assess how they do business thoroughly in light of Amazon's moves to mitigate any damage to the wider channel. Are affiliate approvals to programs quick enough? Are the tools and technologies we offer the most effective and efficient? In attracting a new mass of publishers, is the language used confusing, are the reports offered relevant and is the service sufficient?
Because, while there is a golden opportunity for advertisers to grab market share from Amazon, the threat to publishers is real. It is critical we move quickly to grow advertiser market share while making publisher integrations to their programs as seamless as possible.
Publishers affected by Amazon's changes or simply looking to diversify their revenue efforts are invited to have their onboarding on to the Awin network fast tracked here. 
Learn more about signing up as a publisher to the Awin network here, and if you have any questions, our publisher success team is available to support.
Share this