In app linking and tracking - is it time for the affiliate industry to catch up?
Written by

Rosalyn Berrisford on

.
App tracking ensures the adequate tracking and rewarding of app downloads and in-app purchases, but is yet to be widely adopted. 
Share this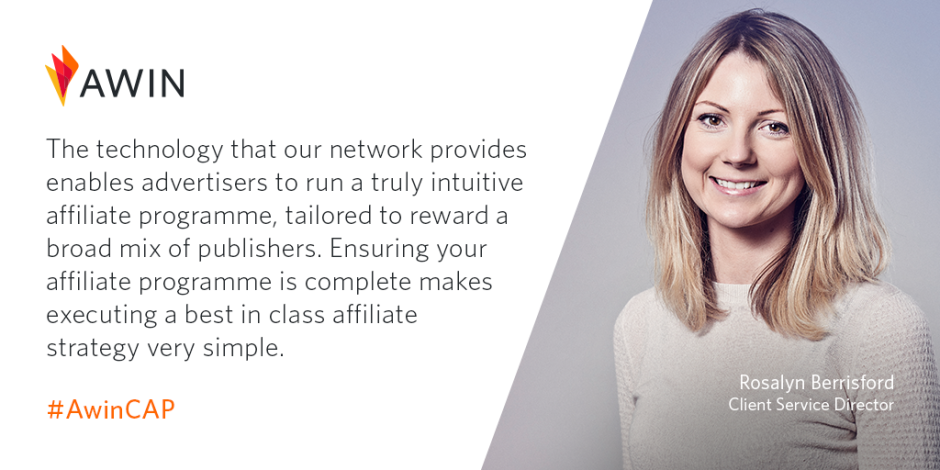 To ensure a robust affiliate programme with continued future growth, it's important to ensure the programme set up is complete (please see here for more information on Awin's Complete Affiliate Programme)'. This means taking advantage of all possible data points and tracking all possible influence and sales.
There are several solutions available to Advertisers to ensure a Complete Affiliate Programme set up, but one that is yet to be widely adopted is app tracking - ensuring the adequate tracking and rewarding of app downloads and in-app purchases.
Why app tracking?
The latest Awin stats show that on average mobile traffic now accounts for 50% of all network volumes, however the conversion rate from this traffic is decreasing:
There are a number of reasons for this, the rise of engagement through social influencers adds huge brand value but lower direct conversions, the way people use mobiles as an information source but later convert on a different device (which is somewhat mitigated by cross device tracking). A key reason, however is the increase in app usage, particularly in the retail space. For a selection of Advertisers with transactional apps without tracking solutions in place, these lower conversion rates are caused by the leakage of untracked app sales.
As an industry, we have long offered call tracking solutions and worked with Advertisers to suppress paths to non-commissionable products, the wide spread introduction of app tracking as standard is still to be adopted, and yet is vital to ensure our future success.
What are the benefits?
App usage is becoming more and more prevalent; as of January 2017, the app store featured over 2.2 million apps. Different sectors have adopted app functionality in different ways; some brands use apps as a means for existing customers to manage accounts and others to access inspiration content. However, many UK retailers now offer transactional apps, which as well as providing additional benefits to customers, means they enjoy huge benefits in return. App customers are loyal, spend more frequently and on average have AOVs 1.5x her than mobile web purchasers. Therefore, promoting app downloads and incentivising publishers to drive customers in app could have much larger long term gains than simply plugging leakage.
Publishers are also continuing to develop their own apps; 1.54 million Quidco members have downloaded the Quidco app, Vouchercode.co.uk have 4.9m downloads, and Vouchercloud see 3.1 million app sessions each month. These Publisher apps therefore allow for app-to-app journeys, which will only get increasingly more common as consumer behaviour continues to shift. Publisher apps can also offer additional promotional opportunities not available on desktop or mobile web, such as bespoke banners and location based inventory.
Why is the industry only just catching up?
There are several tracking SDKs integrated within Advertiser apps that can post back sales to networks, and this has worked well for some time on campaigns that purely focus on app activity. However, the difficulty has been that these would require the publisher to host a different tracking link for app activity to those used for mobile web or desktop, so not ideal for CPA activity where the conversion could happen either in app, or on mobile web or desktop.
At Awin we have partnered with mobile tracking specialist, Button, who negates this issue. Publishers can transform their standard affiliate links to work on mobile with "Purchase Path" technology. Purchase Path can determine the customer's device and if the Advertiser app is already installed or not - meaning the customer will be directed on the most relevant journey to complete the purchase: straight into the app if it is already installed, and if not Advertisers can choose if they want to offer a commissionable app download journey, or simply direct the customer onto mobile web. Button's technology is complete with product deeplinks, creating the best possible (and highest-converting) experience for users.
Is it time to catch up?
If you are an Advertiser with a transactional app then it's vital to utilise your affiliate base to drive both downloads and in app purchases. If you are developing a transactional app then it's important this is considered from the start. This will ensure that publishers are rewarded and continue to promote your products, whilst offering incremental gains through driving more valuable customers.
If you would like to explore the enabling of in app purchases through for your existing affiliate links, then do get in touch with your Awin Account contact.