Bringing influencer marketing to the affiliate channel
Written by

Samantha Sherer on

.
Myprotein's affiliate program saw the launch of their 'Global Brand Ambassadors' initiative in 2016, a campaign designed to capture the attention of fitness influencers in the US market. This initiative leveraged ambassadors' social networks to promote the company's products, drive sales and build brand awareness.
Share this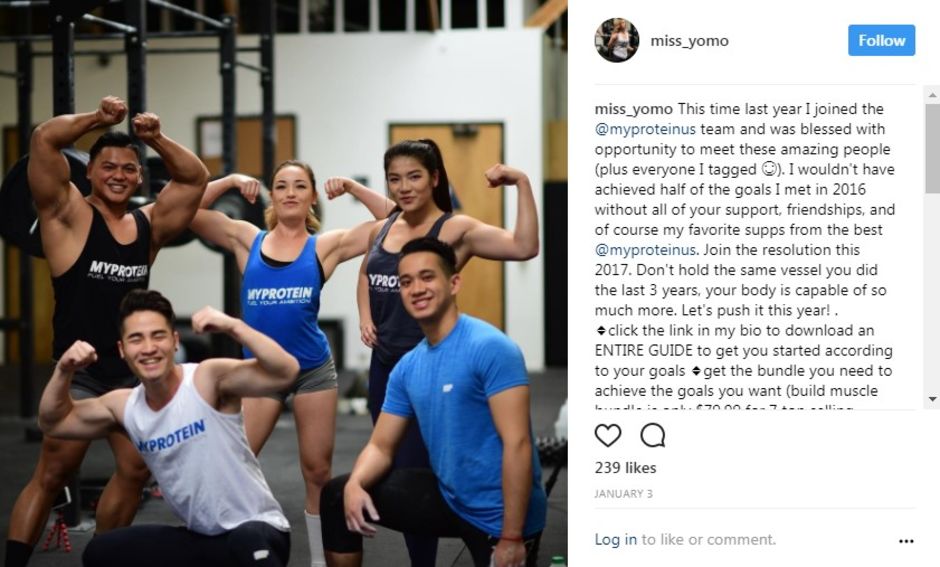 The need
The protein market is one of the fastest growing in online retail. The market for protein ingredients, in terms of value, is projected to reach $58.5b by 2022, at a CAGR of 6% from 2017.
Tapping into social media audiences was an excellent way to further establish a foothold in this online retail market, growing brand awareness and pushing endorsement to a mass consumer base through ambassador's social following.
The strategy
Working alongside Myprotein, Awin provided ambassadors with hashtags, content, samples and coupon lead promotions to use in social content.
Integrating social activity and affiliate strategy allowed us to bring the two channels closer together, amplifying brand awareness and word-of-mouth marketing while enabling ambassadors to earn through a performance model.
The results
This was a success story of combining affiliate activity, social content and influencer marketing to deliver performance-based brand advocacy to an engaged audience.
In addition to diversifying their publisher base, results included:
25% decrease in cost of sale for ambassadors vs. traditional affiliates
35% average increase in traffic and sales
100+ potential new customers from ambassador reach
150+ social ambassadors driving increases in brand engagement and advocacy